I sew both for work and for fun. Work is toy patterns and home accessories but fun is quilting which I've only taken up fairly recently. Whilst I've sewn for as long as I can remember there are still plenty of techniques/projects I haven't tackled yet. Dressmaking for example still remains un-tried save for one pair of ill-fitting linen trousers (breathing whilst wearing wasn't really an option).
Quilting is where sewing meets maths and for a geek like me that's a winning combination. The options for a patchwork design and then the quilting that covers it are endless. On top of that there's the fabrics and prints to experiment with.
I bought a 60cm x 60cm feather cushion inner by accident years ago thinking it was a pillow and it has spent most of it's life inside an uninspiring dark red cover that's been long overdue for a replacement.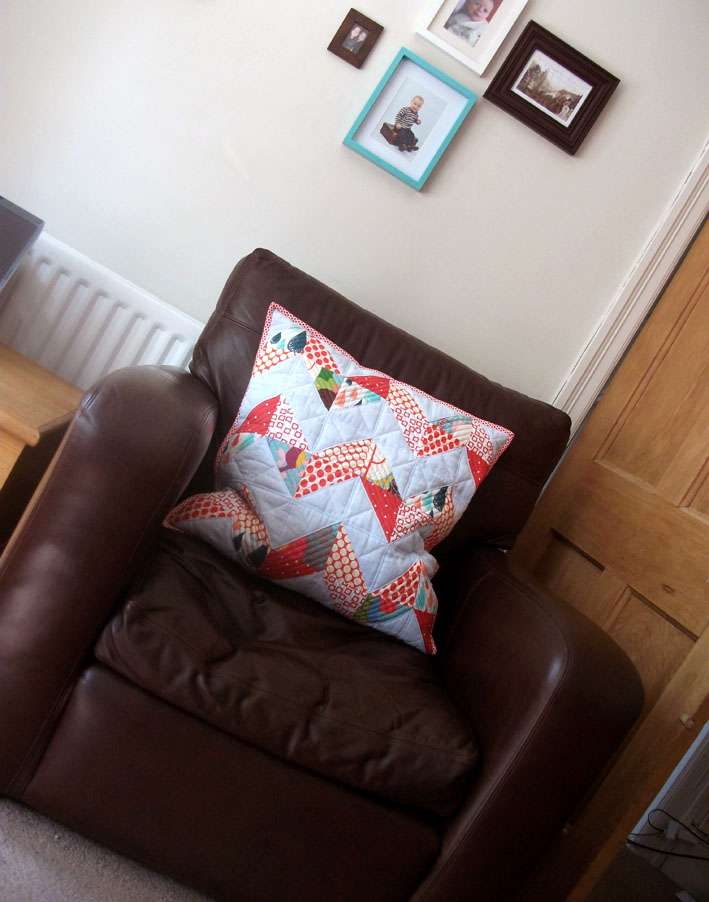 The impetus to try a chevron design came from here and here. The patchwork cushion front is made entirely from a single triangle shape.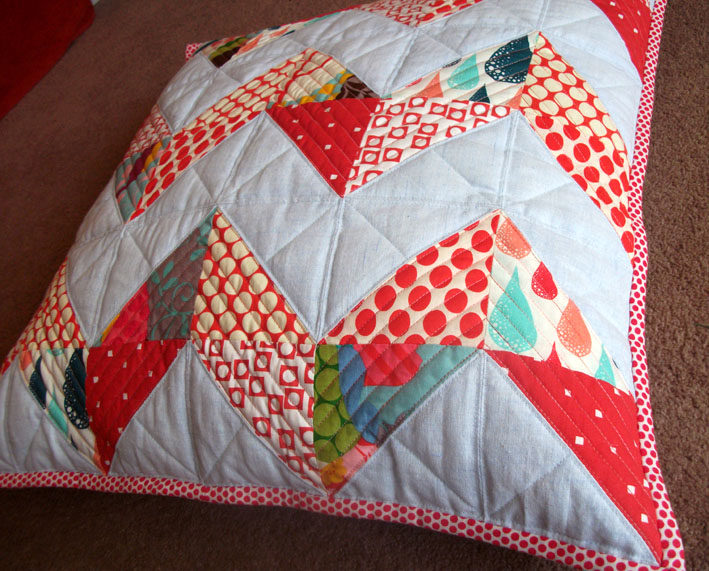 It's a large cushion and to stop the reverse from being too plain there's a single row of triangular teeth underneath the opening.