I've started taking on some proper freelance work lately and it's eaten up so much of my time. The mum/work/life juggling business is well beyond my capabilities, if anyone has any tips I'm all ears! Currently I'm inbetween freelance projects and it's nice to have a bit of calm and try and catch up on some sleep, some blogging, personal sewing (oh that sounds like I mean making underwear or something, actually just non work/sale stuff) and making everywhere look slightly less jumbled.
Somewhere in the mists of February my fun and fierce littlest boy turned 1.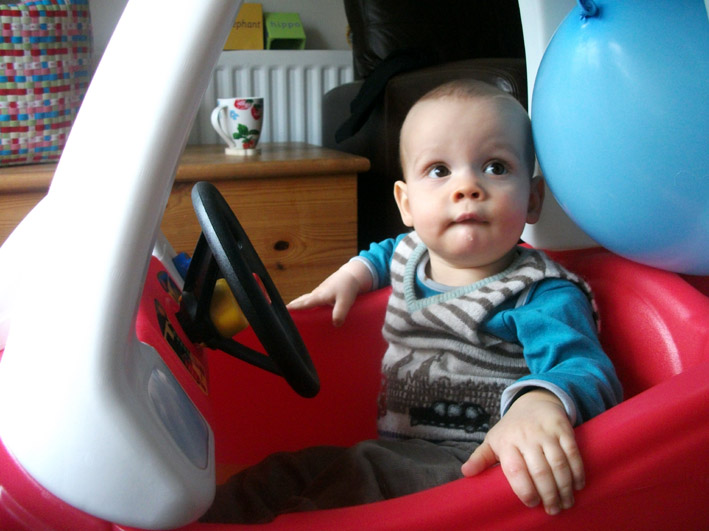 Here he is trying to relax in his new set of wheels whilst having a balloon shoved at his head by his older brother shouting 'airbag'.
One of his presents was an 'R' canvas for his bedroom, of course I now have to make an 'A' one for his big brother (see personal sewing).

I love the animal print fabric used for the initial and have it in a couple of colourways, one of those fabrics that I want to make everything from.
This personalised initial canvas is also available for order here in my Folksy Shop.