Last Saturday I ran my first ever sewing class for the Ministry of Craft, teaching a couple of very lovely ladies to make this fleecy, toy rabbit.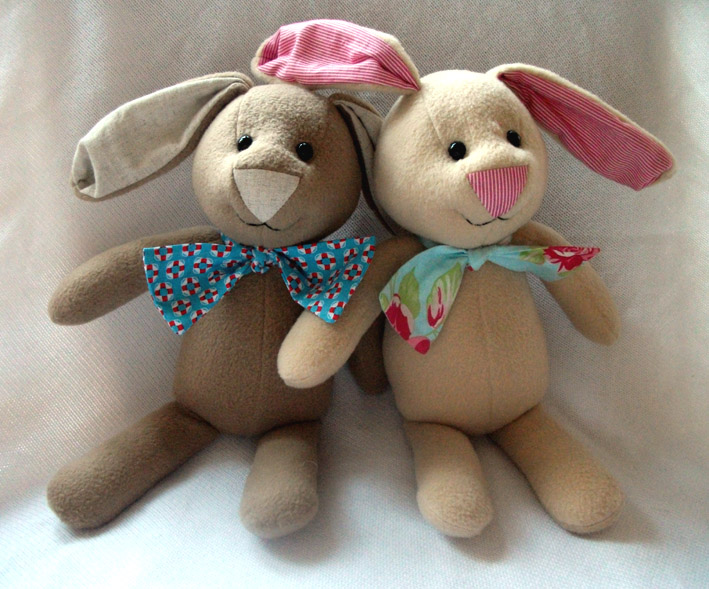 To say I was nervous about leading the course is an understatement.I was well and truly out of my comfort zone but had concluded a while back that if I stand any chance of making a success of my freelance career I need to force myself to be brave and give things a try.
Thankfully for the main part it went really well and was a very valuable learning experience. The only real issue that became apparent was that the bunny can't really be completed in the 4hr time slot for the class. Timing was my main concern beforehand and I had trialled it with a very willing sewing novice (who will remain nameless but possibly wasn't aware when he made his vows that they would cover this sort of thing) but there was no way to properly know without doing it for real.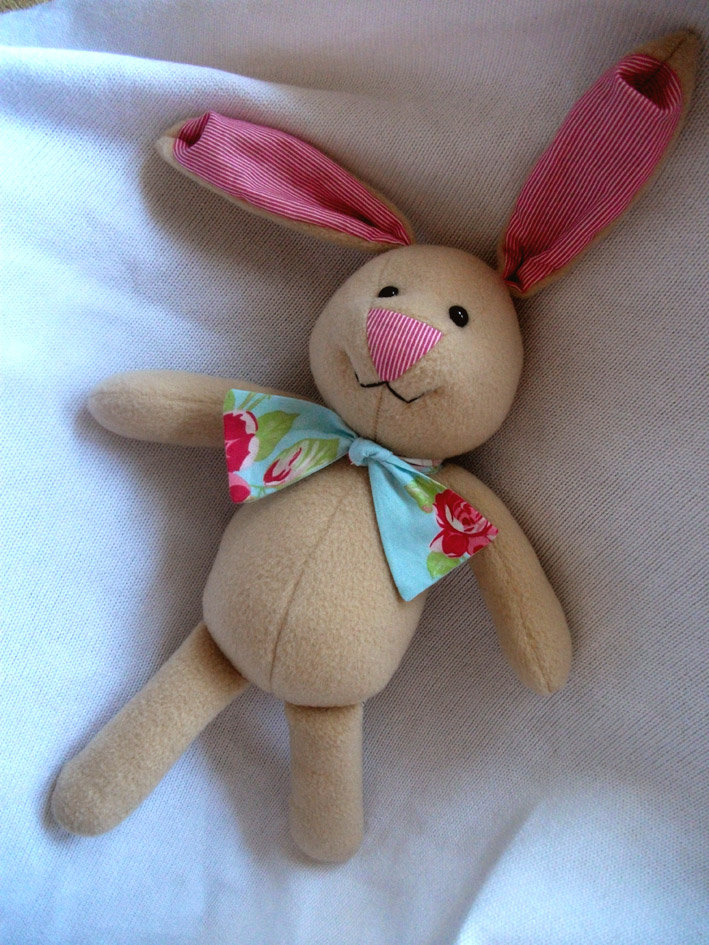 I designed the pattern especially for the class but having discovered that it's too time-consuming it may now be destined to go on sale on Folksy as a ready-to-make kit and a redesign go into development for the course.
It's such a relief to have done a class now and know that I can do it, although next time hopefully I'll remember to introduce myself before reaching the cutting out stage (must add that I did do the properly important stuff at the start; fire escape, loos, tea/coffee).