From what I can gather most schools invited pupils to come into school dressed as a character from a book today to celebrate World Book Day. Aidan brought home a letter from school a couple of weeks ago to say that they were doing this and when I told him about it, he flatly refused to take part.
He's quite shy and reserved and generally doesn't like anything that alternates from his usual routine, to put it mildly he's not a big fan of new experiences. It can result in him missing out when other children are having fun just because he's too shy and scared to jump in and give it a go. Unfortunately I think he gets this from me, which makes me even more keen to help him get over it and get on with taking part with everyone else.
A few conversations were engineered to try and ascertain his favourite character from a book, several gentle nudges to encourage him to pick Wally (from Where's Wally fame) due to costume-convenience, were in vain. Eventually though he chose one of the lesser-known Mr Men, Mr Christmas, he was however still refusing point-blank to dress up. I needn't have wasted a moment trying to talk him round though as one letter home from a higher power, his teacher, saying how much she'd like everyone to dress up was all it took for him to be right on board. Mr Christmas it was.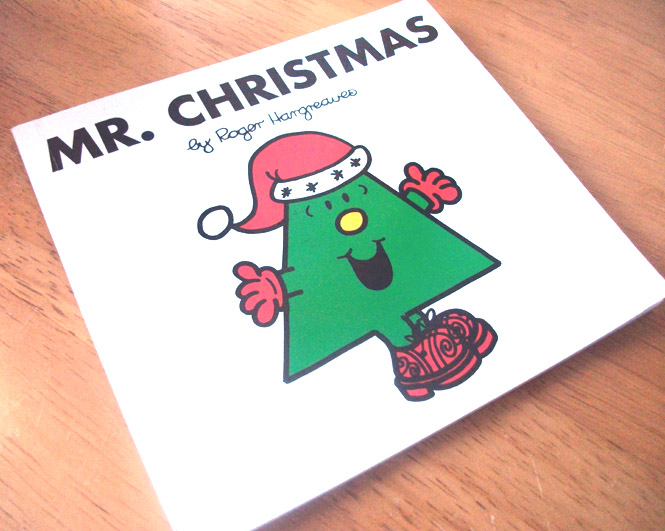 The costume comprised of a Santa hat courtesy of Nana, a pair of cheap red wellies courtsey of Sainsbury's and a green tunic made by me.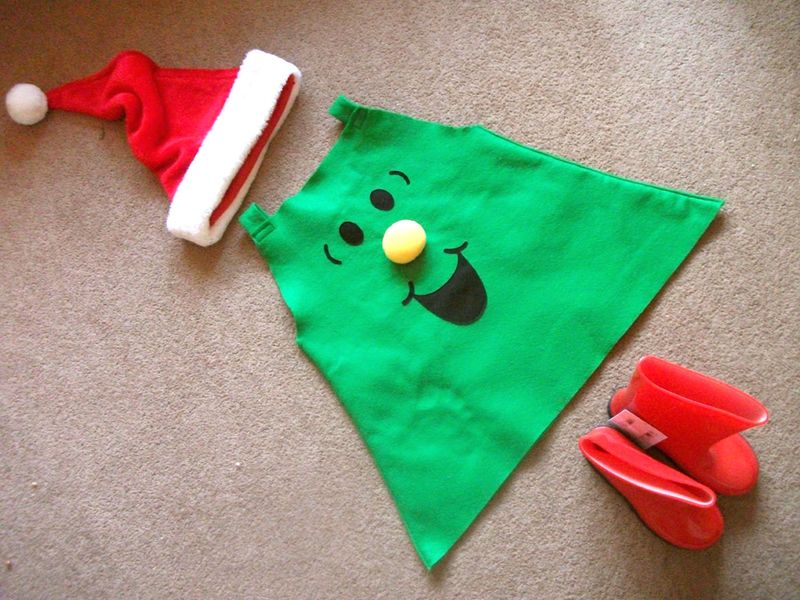 The tunic only took an hour to run up, no hems were required with it being felt and just short of half a metre of green felt was used. The front and back were identical and they were joined by means of two double-thickness shoulder straps at the top and a seam at either side. One strap had a Velcro fastening to make taking the tunic on and off easier but it wasn't necessary.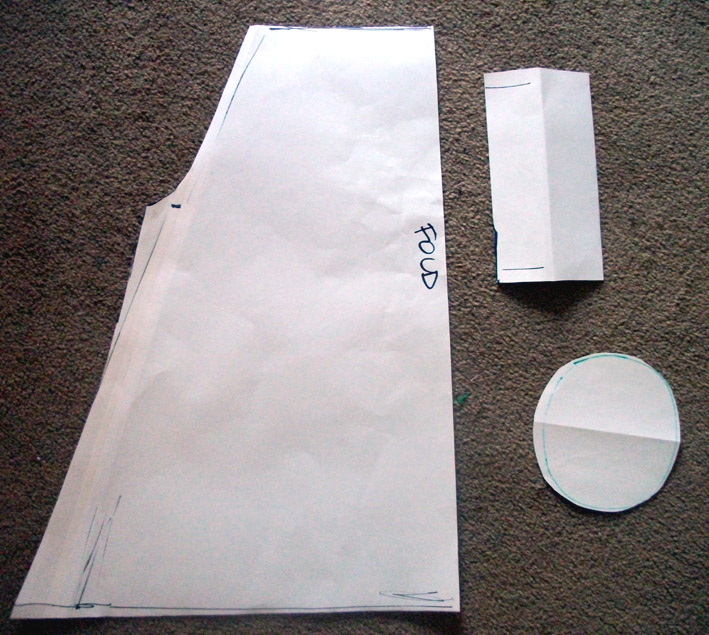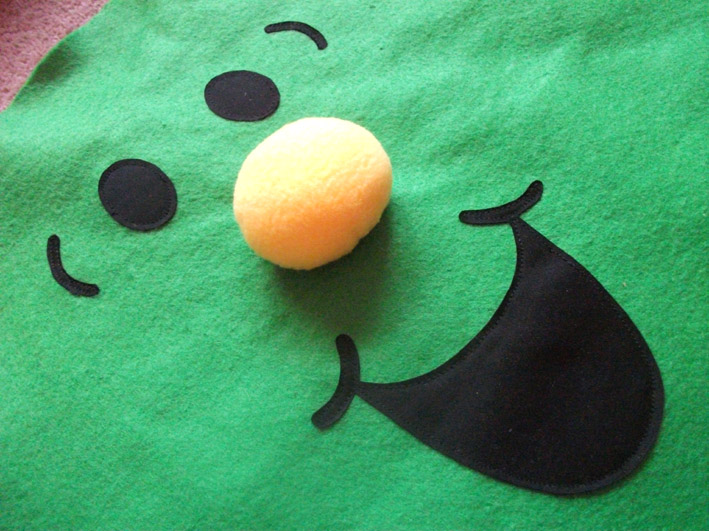 The face was made from some black satin-y scraps left over from a Batman cape made several years ago for a fancy dress party. The facial features were drawn out on heat transfer paper which was then ironed onto the back of the black satin, the features were cut out and ironed in place on the front of the tunic. I straight-stitched around the features to ensure they wouldn't peel/be picked off. The last job was to hand stitch the gathered and stuffed yellow fleece nose on.
Aidan was really pleased with it thankfully.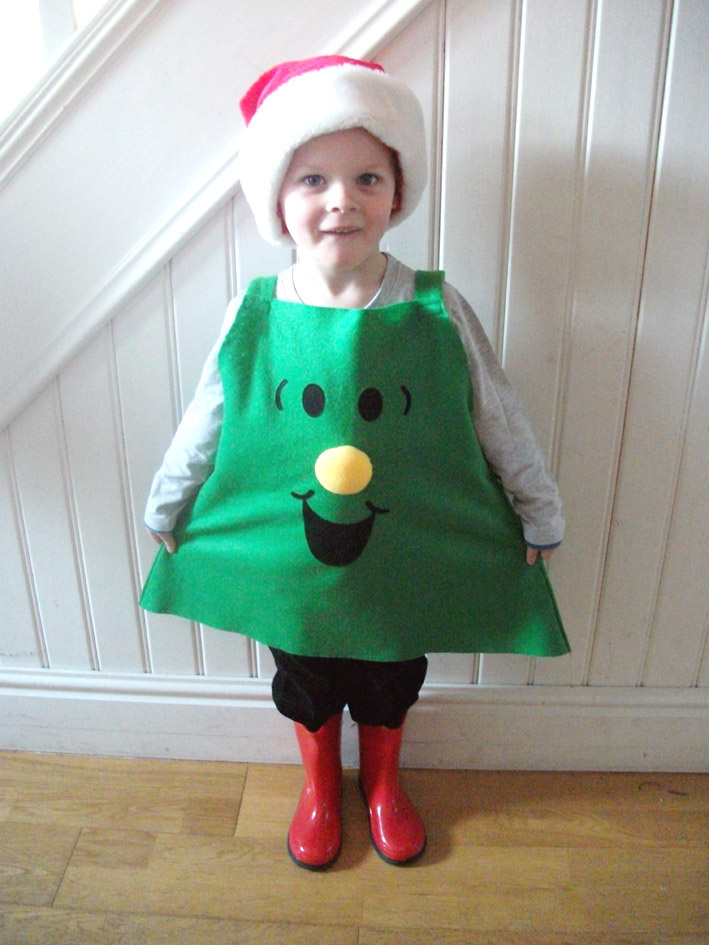 He's gone to bed tonight wearing it over his pyjamas.