December is always a busy month but this year was the first time we'd experienced all of the school activities in the mix too. Fitting in the present making and buying, wrapping and delivering alongside the school events, family events, my stock making and trying to get it all completed before the early school break-up wasn't easy. There were a few Christmas casualties, no cake this year and not everyone got a card from us (sorry). Many of those that did receive a Christmas card were wished 'all the best for 2011' initially which was corrected, not entirely unnoticeably, to 2012 upon realisation (20+ cards in, urgh).
The week before Christmas did end up reasonably clear to concentrate on activities for the boys though. We made a gingerbread house over a couple of the days, finally using the cutters I bought years ago, long before Aidan was born. We followed this Simple Gingerbread House recipe which was great - the accompanying photo to the recipe looks far from simple though. The tip in the recipe to roll out the dough directly onto the baking paper on which it will later be baked, enabling the cut out pieces to be transfered to a baking sheet by lifting the paper, is a really good one. Ours did not look like the photo (well, we had different cutters). Ours looked like this and was good, messy fun to make.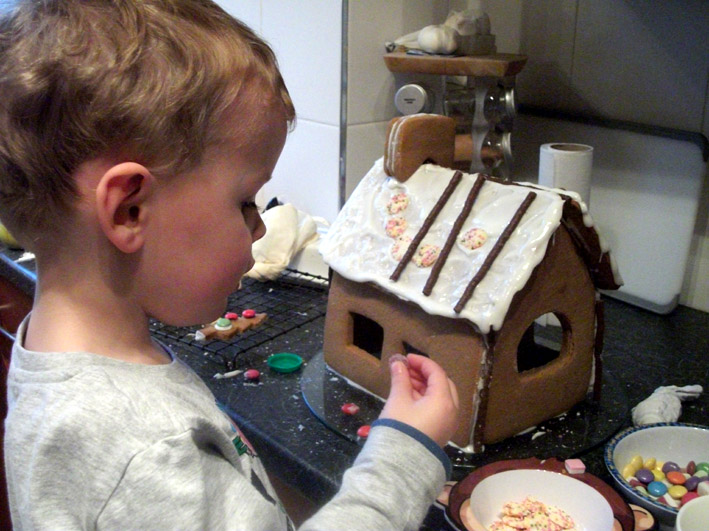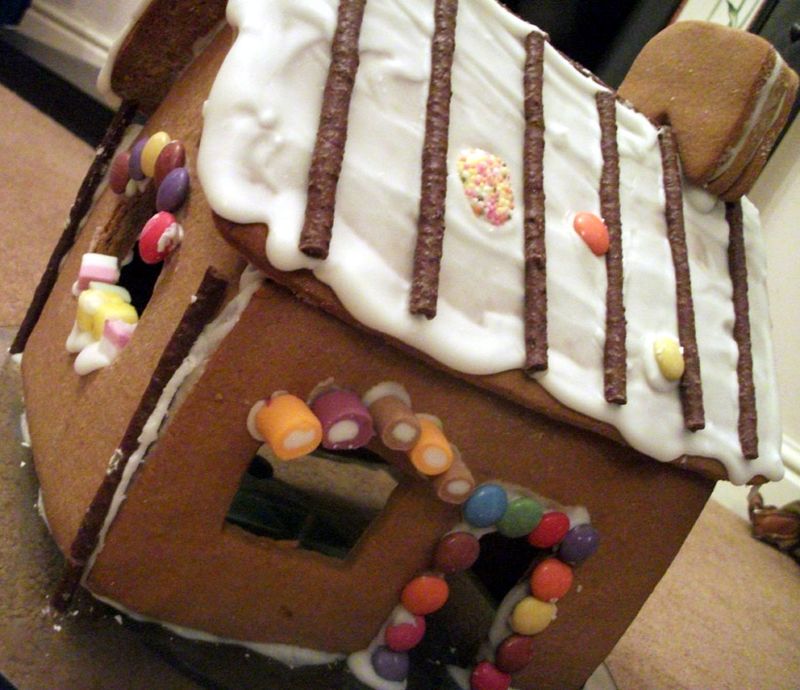 It may well become an annual activity, or biannual as Aidan wants to make one for his birthday too.
The gingerbread recipe worked perfectly well for us with Doves Farm gluten-free plain flour. 
NB Nestle Smarties are NOT gluten free.