One of the never-made items on my Christmas 2010 to-do list was a stocking for Aidan, so it automatically went on the to-do list for Christmas 2011. Having booked a stall at a local winter market, I decided to make a batch of stockings to sell and let Aidan pick out some fabrics for me to then make one each for him and Rowan. As it transpired he chose a Cath Kidston floral print amongst others and, foreseeing a showdown next year when he's appalled at having a flowery stocking (without any memory of having chosen it), he was allowed to take his pick from the stock batch instead.
I ordered some Christmas fabrics from The Eternal Maker, they had a really good range with some prints that I hadn't seen in any other UK online shops. In fact I've fussy cut out some squares from my favourite 3 prints with the intention of making 4 coasters for use next Christmas.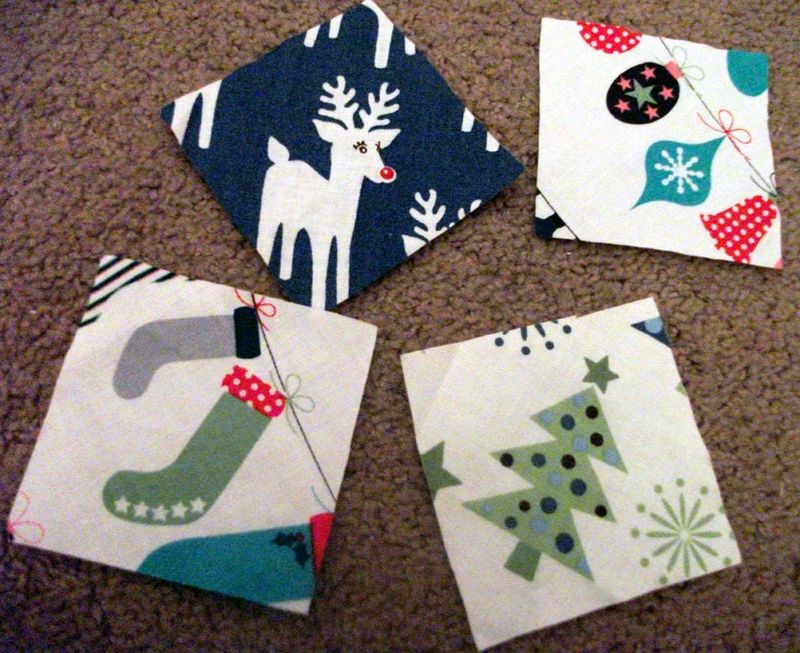 I can't resist using little bits of my favourite prints in things for our home to preserve them forever, I have a plan to make a scrap vomit quilt one day which can act as a library for my favourites.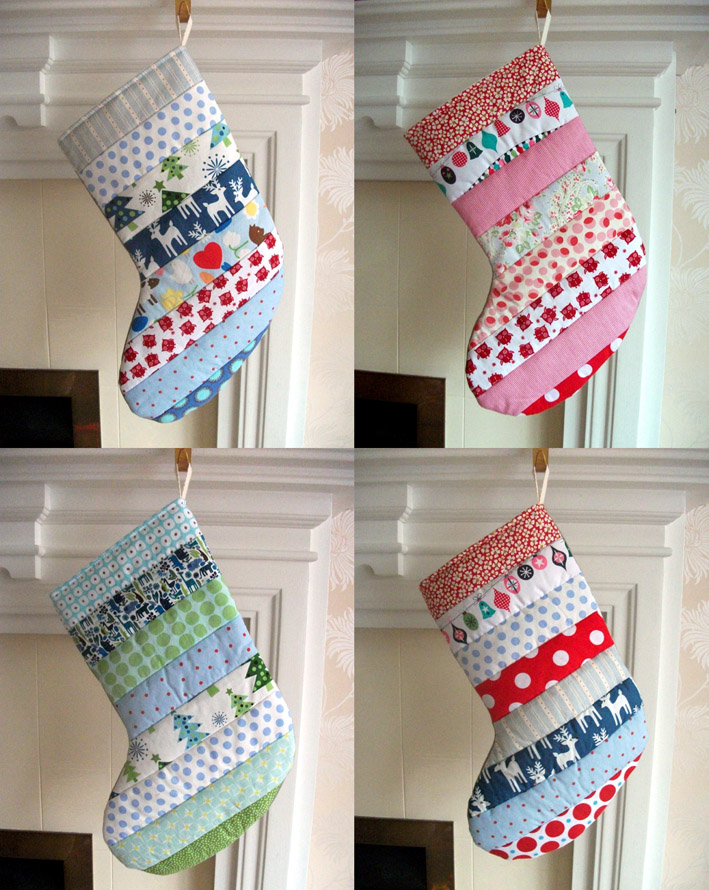 The stockings have been pretty popular and the leftover ones were listed in my Folksy store. It felt very festive parcelling one up and tramping through the snow to get it in the post in time for Christmas.
EDIT: I tried really hard to get this out on the 3rd Jan to comply with my post a day goal but I lost it twice and had to start again and then when it was finally done it just wouldn't post. So please ignore the Wednesday bit at the top, it's Tuesday's post and I've not failed on day 3, ok?