Christmas is fast approaching. This makes me feel a little bit nauseous as despite declaring in the summer that this year would be different and all my shopping would be done before the onset of December, once again I'm massively behind. On the plus side though I have now ordered the turkey and can stop lying about having done it to my mother-in-law.
I shared a stall with a friend at an outdoor winter market with last Sunday. It was a very cold, wet and windy day. Icy rain water would collect on top of the tents to be dumped, without warning, on unsuspecting customers when the wind got under the canvas.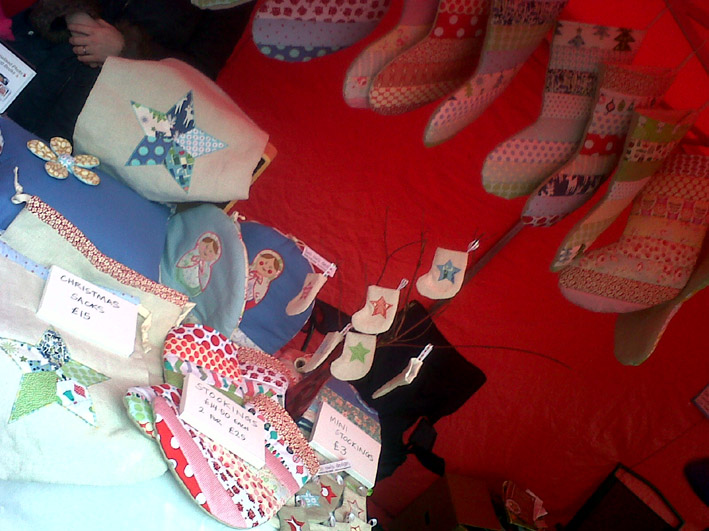 Red tents + grey day = not great photo. Needless to say it wasn't a very successful day and one that I'm fairly sure I won't be repeating next year. The feeling in my toes has just about returned now though.