Sometimes on a bad day, the need arises to be productive and make something, however small, in an effort to salvage something positive from the day. Monday was one of those days. It wasn't a bad bad day as such, just a tiring one spent trying to soothe a grumpy, teething baby that desperately needed sleep but refused to succumb to it.
When he did finally drop off in the afternoon I set to work making a coaster/mat, which I decided last week would be handy to put under a vase when it contained flowers to prevent watermarking the surface below. Ok it wasn't really top of the list of things that needed to be done but a little non-essential, comfort-crafting was required to reduce the stress levels.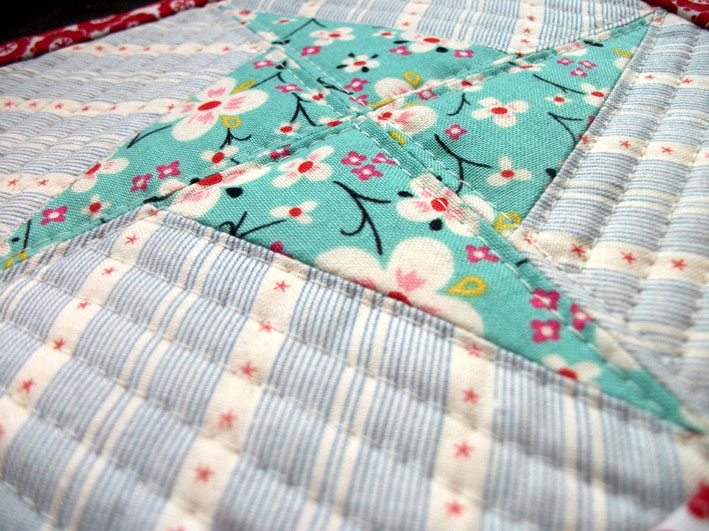 I drew a square on a piece of paper the intended size of the finished mat, divided it into 4 squares and then marked a pinwheel design. Using some tracing paper I copied the two shapes (adding a seam allowance) that combine to form the smaller square and then repeat 4 times to form the overall pattern. From there it was just a case of choosing some fabric and getting on with it.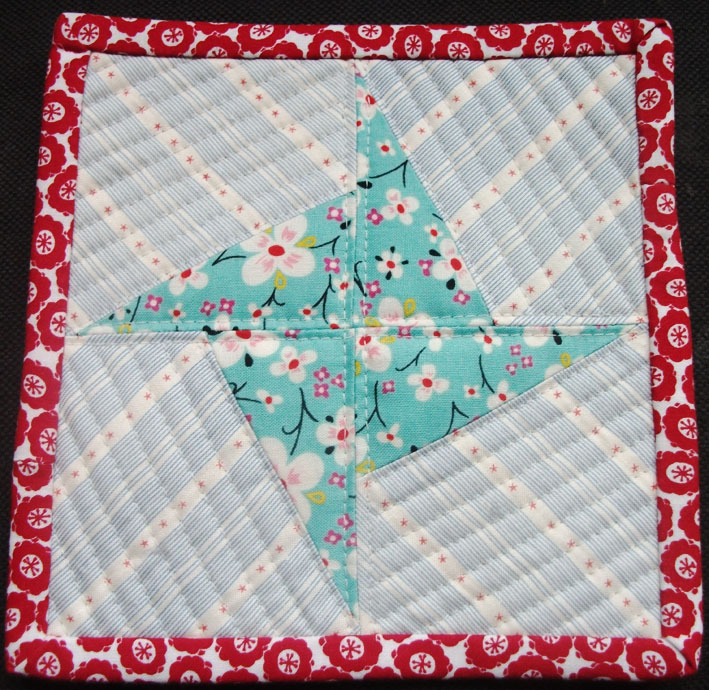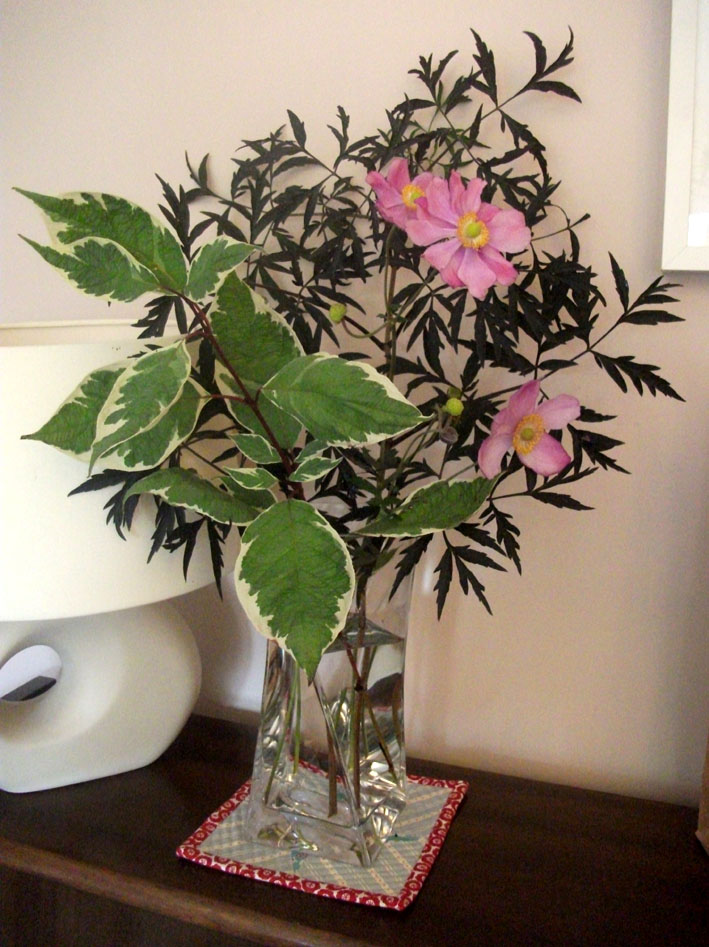 The only remaining, weather-weary flowers left in our garden have been sacrificed for this picture just so that the coaster can be shown in action. With hindsight a more detailed outer design, rather than a central one which just gets covered over, would've been a better idea.
It was a good little project to try being new to quilting as it allowed for some experimentation which, had it all gone wrong, wouldn't have really mattered as neither a lot of time nor material was at risk. The quilting running against the stripe really altered the appearance of the striped fabric.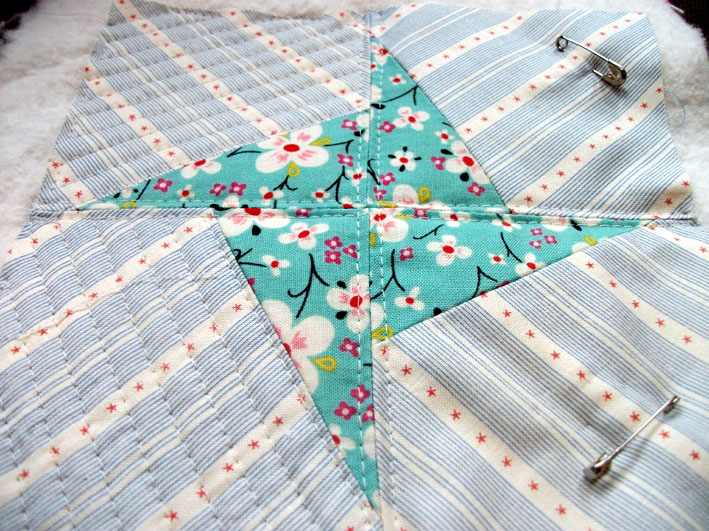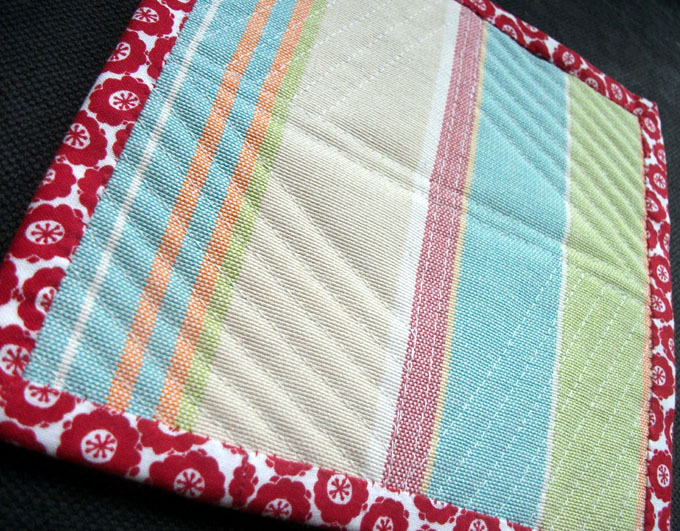 The coaster is backed with some striped, heavier weight cotton/linen. With hindsight I'd have used it on the bias as it can be very difficult getting the back on square and any skew can be made obvious by any vertical quilting and the binding. Fortunately this was small enough to make aligning the front and backing fabrics easier but I wouldn't like to try it with full-size quilt.