This polar bear pattern is now available as a free download over there >>>>>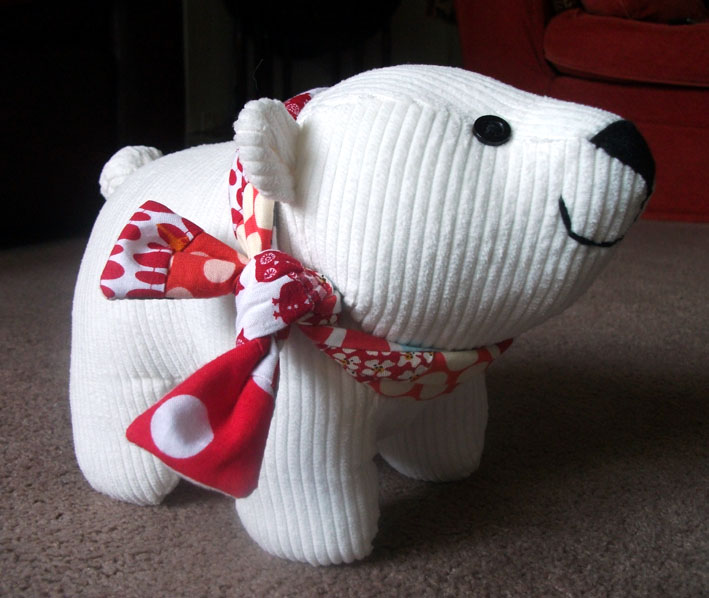 He's not difficult to make, no round soles of feet to sew in, no tricky snout to wrestle with and his scarf is a good way to use up any scraps of fabric. He measures 26cm from nose to tail.
Due to a broken printer I've not been able to print out the pattern pages to check they come out to scale etc. so if anyone hits a problem with them let me know and I'll sort it out. The same goes for the make-up instructions, I've tried to make them as thorough as possible but often the snags only show up when someone else tries to follow them. Also each of the four pages have to be downloaded separately as I don't have the software needed to combine them.