I get quite a few 'I saw this and thought of you' owl related gifts and it was my birthday a couple of weeks back and as owls seem to be everywhere at the moment I got some lovely owl-y bits and bobs. Here are a few;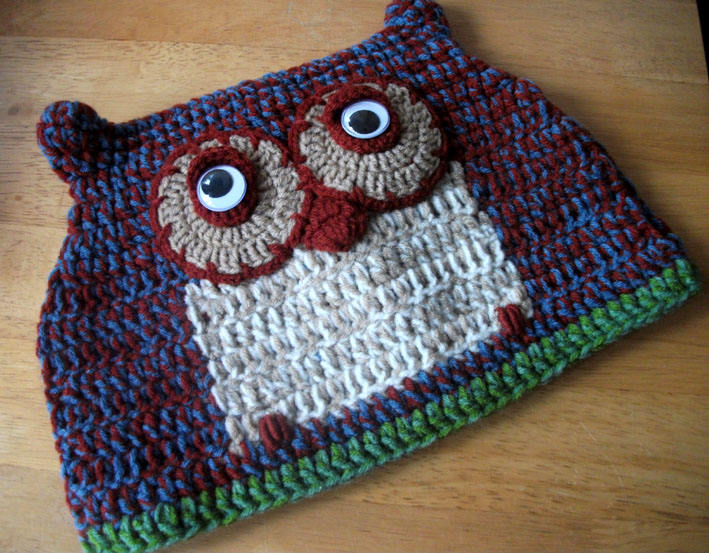 Tea-cosy (not hat, although I have tried it on my head...obviously).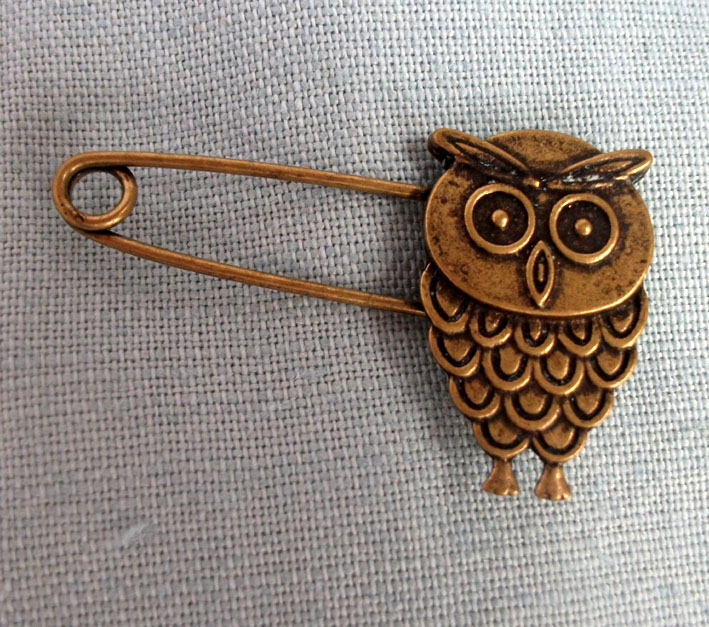 This pin is one of a pair but already one is missing due to my magpie older son. Now doubt I'll find it in the back of some toy utility vehicle soon enough.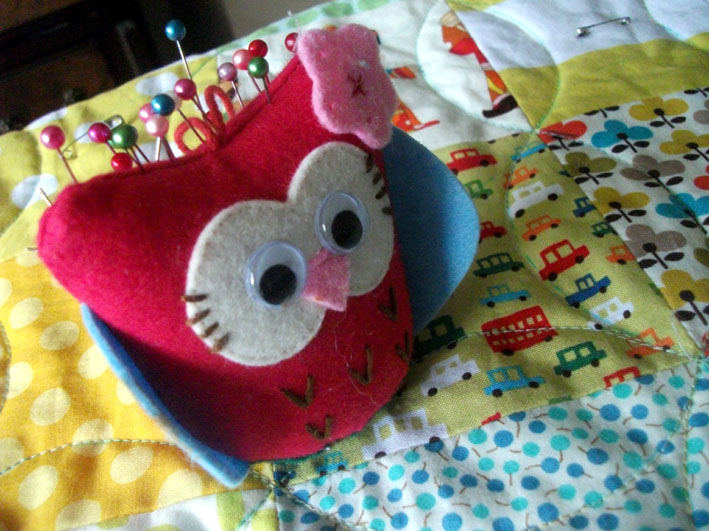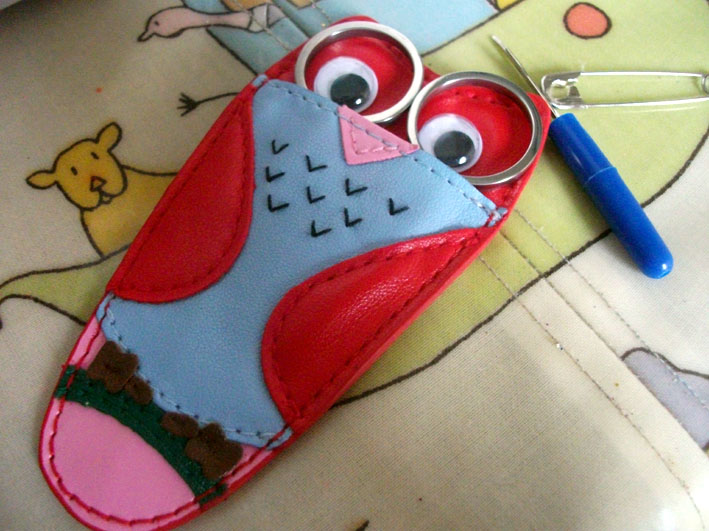 The pin cushion and scissors have seen plenty of action with the completion of my quilt, which I'll blog about very shortly. Rowan is now sleeping through so there is no excuse for a lack of blogging!