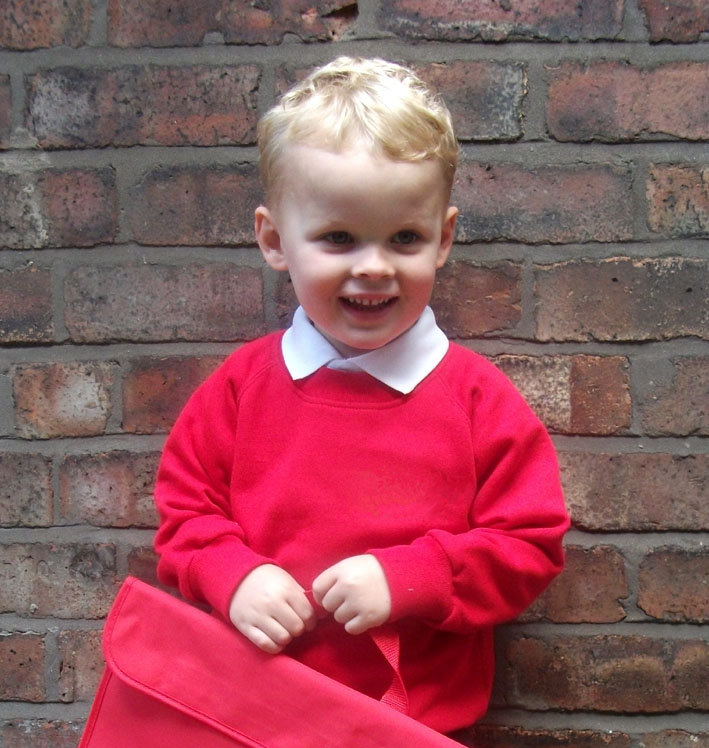 Last week saw the beginning of Aidan's school life. On went his new uniform and smart school shoes ("ow, ow, ow they hurt ALL OVER!") and I left him in his classroom, all set with his snack and water bottle. There were no tears from either of us, we got all of that out of the way last year when he started nursery. If I'm to be perfectly honest though I could have easily broken down whilst buying milk on the way home, but I didn't to my relief (and probably that of the woman on the till). It was all was going well, until Tuesday night when Aidan woke himself up by vomiting in his bed...and later ours too. He had managed 2 whole morning sessions in school before having to have a day off sick. He recovered quickly though and was back to normal after 24 hours.
Not wanting to be left out of the limelight, Rowan also cut his first tooth last week. The optimistic part of me hoped that once his tooth was through he might sleep better at night, well 4 wake-ups a night is better than 5 I suppose.
All of these goings on have put a hold on me finishing my first ever quilt. The patchwork top is done and I really like it.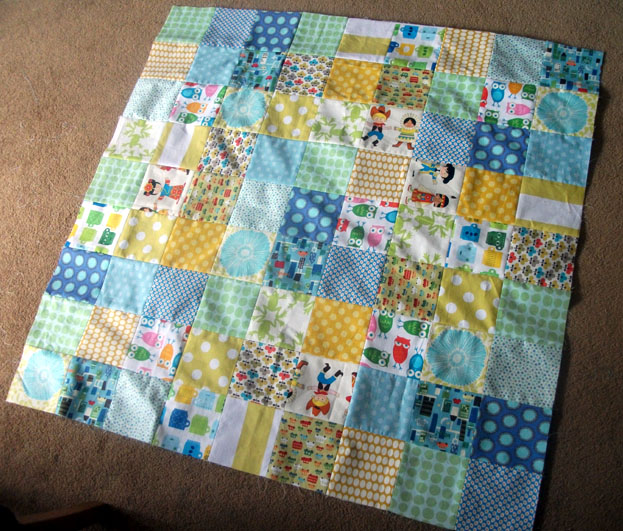 With it being a first go I opted for basic squares and decided to just get on with it and see how it looked as I went along. Once all of the squares were sewn together it seemed a bit on the small side and so a border in natural linen was added and then another thinner border in blue linen.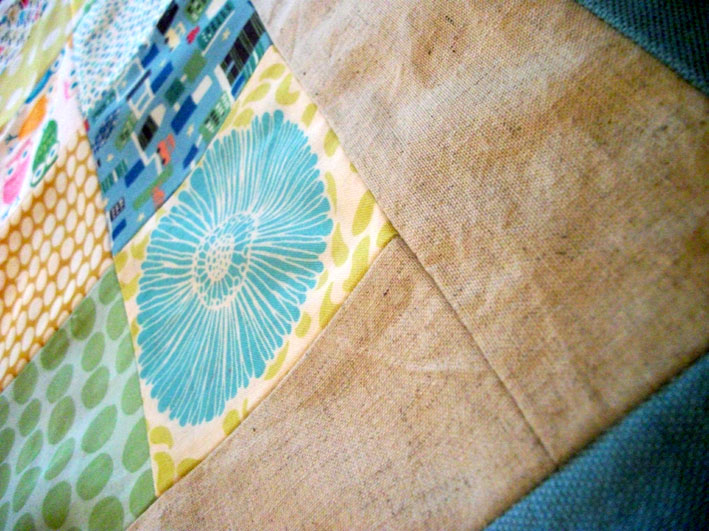 Because I like how the quilt top has turned out, the fear of botching it up when trying to quilt it all together is weighing heavy. Apart from the odd cushion cover I've never really quilted anything but after much research I reckon I know the theory now. Everything is ready to go; new walking foot for my machine, thread, batting, backing fabric, just need some spare time now to get on with it.