A looooong while ago I promised a friend a rabbit for her baby girl. Whilst I like to think that I'm good with my promises by and large, it's advisable not to hold your breath. Anyway well over a year later the bunny was finally completed and handed over a couple of weeks back.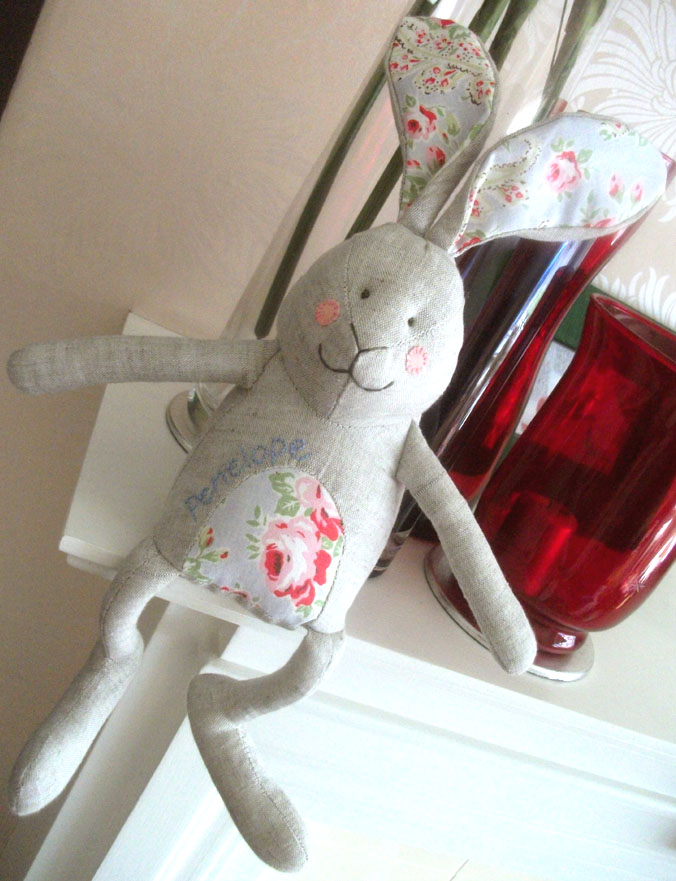 It's made from a pattern of mine that appeared in Sew Hip 26. To personalise it, I embroidered the baby's (ahem) name over the rabbit's tummy.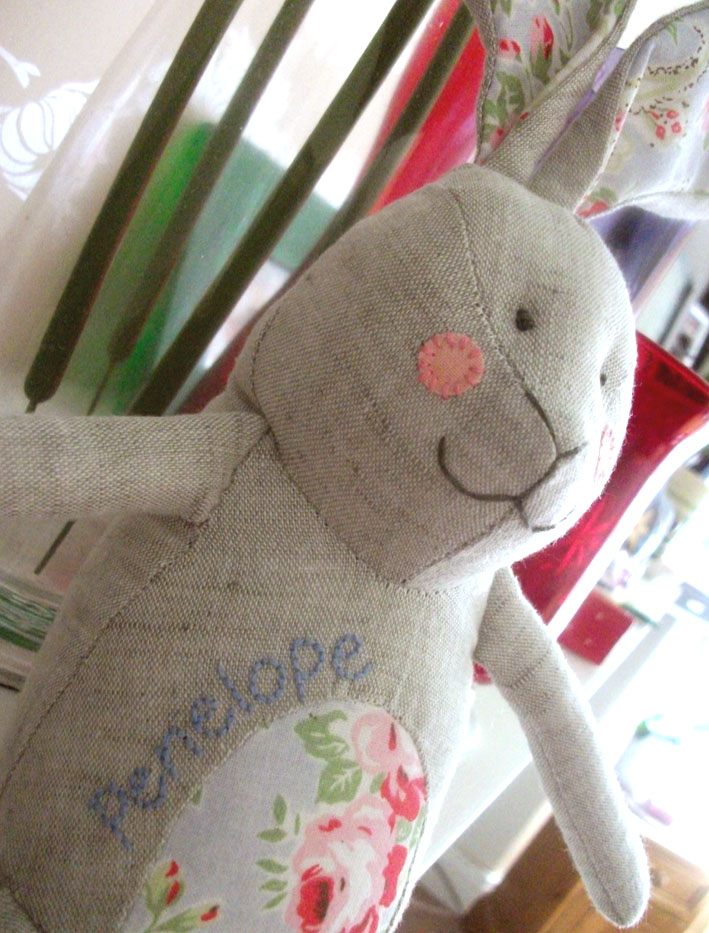 Using a water soluble quilting pen to write the name on, embroidering over it and then sponging any traces of the ink away with cold water made it really quick and easy to do.