Last Saturday was a big day for two reasons, firstly it was my eldest boy Aidan's fourth birthday and secondly it was my very lovely friend Gill's wedding day. This meant that it became a double deadline which, after some frantic sewing, miraculously was met. It was really good to get going with a couple of projects again, the sense of achievement (and exhaustion) by the end of the week was immense. On one night my cue to stop sewing was Rowan waking for a night feed.
The first project to be completed was this personalised tea cosy for the newly-weds.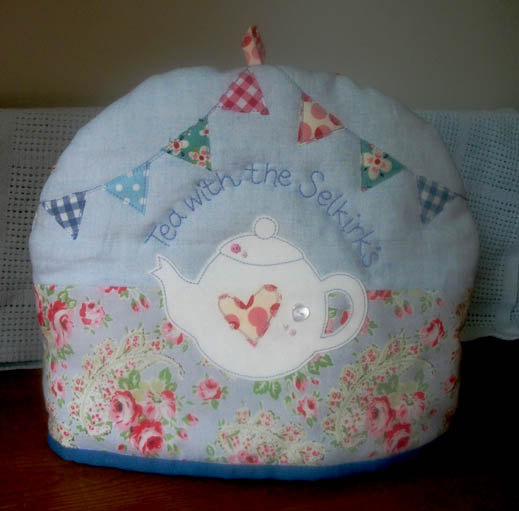 The embroidered writing on it was simple to do, I used a water soluble pen to draw out the letters as a guide to stitch along.
 
Once finished the area was dabbed with a damp cloth to remove any traces of the ink.
I put a little applique cake on the back.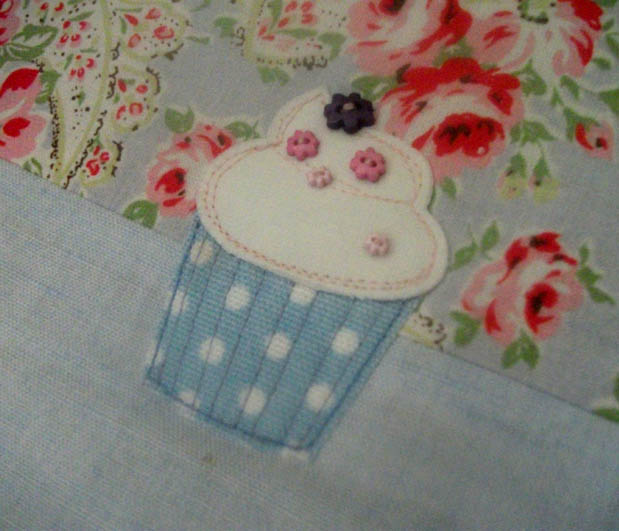 The wedding was fantastic, Gill is possibly one of the most thoughtful people ever and this was evident throughout the wedding. A few examples included little jars of personalised date and Mr+Mrs M&M favours, a tuxedo bib at Rowan's place setting and colouring things at Aidan's, along with a birthday cake and a rendition of 'Happy Birthday' for Aidan (*actually two birthdays as it was Nana Sue's too who also had a cake and a song!). There was even a basket contaning complimentary Rennie's, hairspray, mouthwash, paracetamol, deodorant, hair elastics, anti-histamines etc. in the loos! Oh and there was pick n' mix too. It was a wonderful day for a brilliant couple. And I got to dress my boys in matching outfits,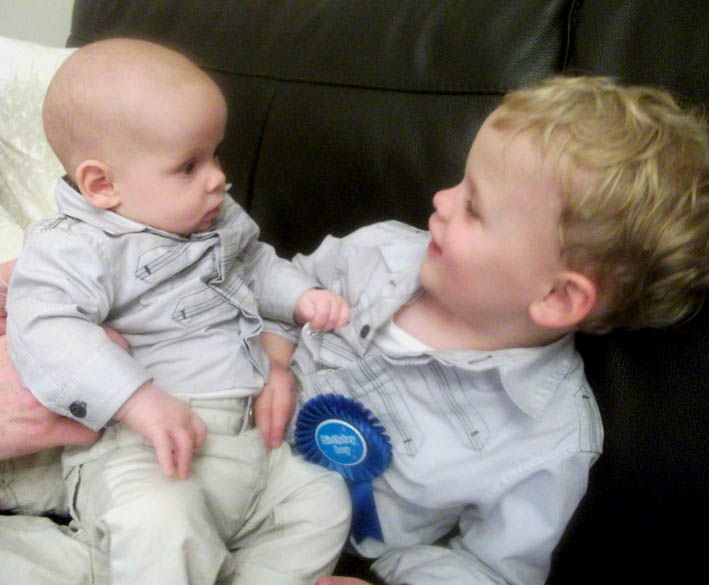 I know it's wrong but just this once...
The second project for the birthday boy, his new teepee.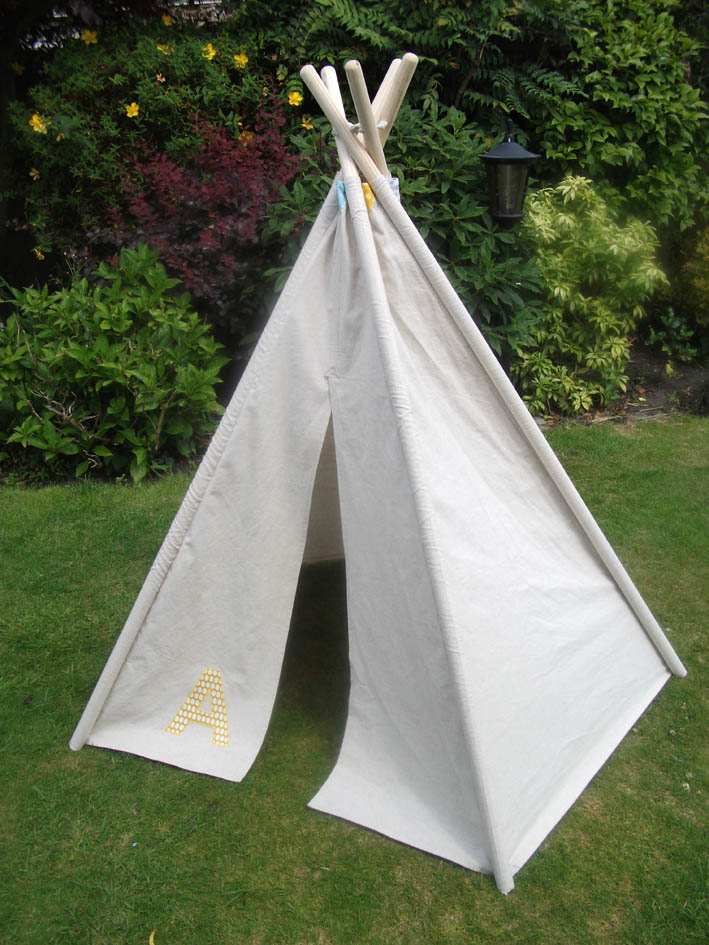 It was set up and finished just after 1am on the day of his birthday, it was a nervy moment as there hadn't been chance to test it out mid-production as time was so tight. Had it not have worked it would have been abandoned completely but fortunately it did. I never expected to find need for Pythagoras' theory outside of a maths class, but it came in very handy when working out the side pattern pieces. Maths - fun and practical. We filled with his presents ready for when he awoke.
 
It's been a big hit and he even tried to go to sleep in it when we arrived home from the wedding that night.
We celebrated his birthday again on the Sunday and had an afternoon in the garden in the glorious sunshine testing out his new toys.
Four, blimey.