It's been a while - it's amazing how much time somebody this size takes up.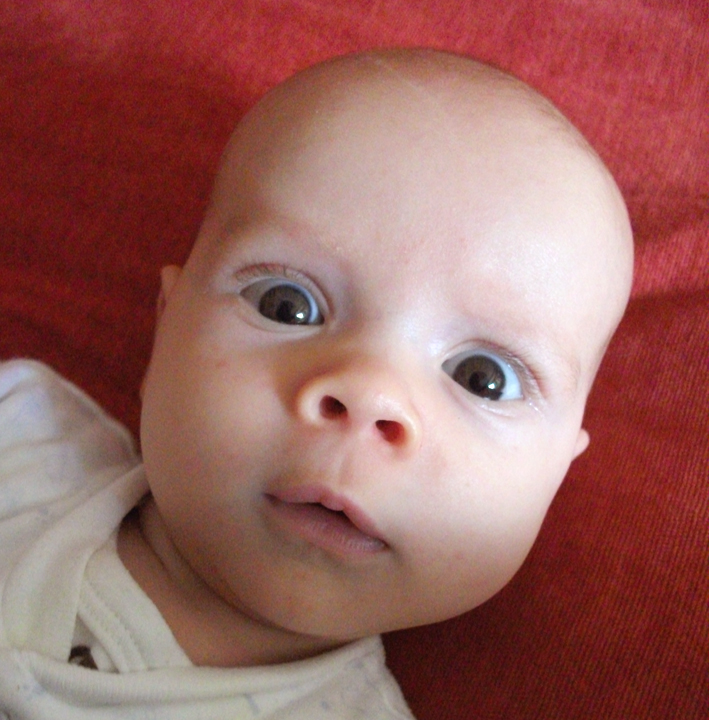 There has been very little crafting going on here recently but I have someone else's work to show instead. I was introduced to Lisa Leonard's jewellery and blog through a giveaway that Domesticali held over 12 months ago now. I loved her designs immediately and regularly browsed through her shop pages trying to decide what to order. When she added this design however the decision made itself and then it was just a matter of having my second baby, naming him or her and then ordering a necklace personalised with Aidan's and the new baby's name. So this was my Mother's Day gift for this year - thanks boys!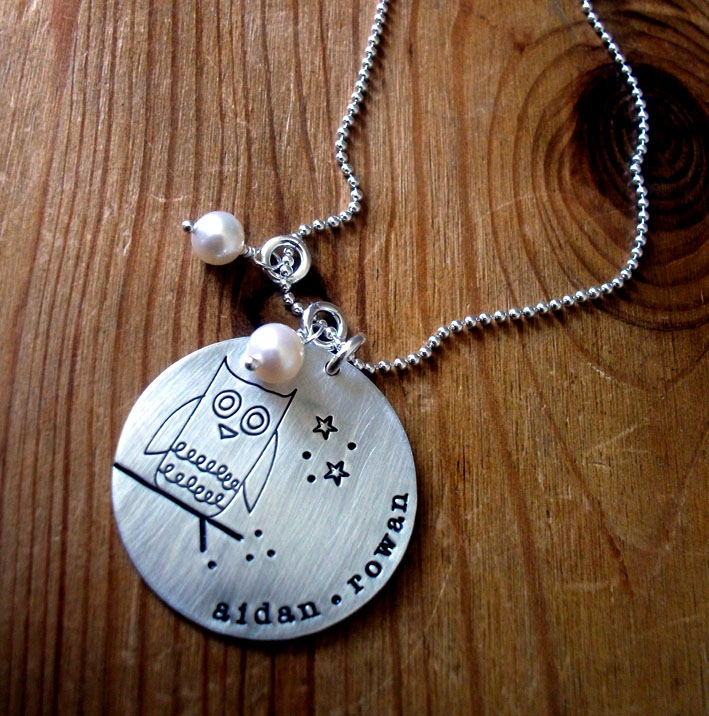 Aidan will not accept that it belongs to me though as it doesn't have my name on it...
Edit- Just to let you know that if you're ordering from the UK be prepared to pay almost the same again in shipping and customs and handling charges.