Why is it that when crafting time is in short supply, when a small opportunity to get making does arise, so too does an overwhelming urge to make something completely frivolous in favour of making a dent in an ever-mounting to-do list?
I read Manda's review of the new magazine Mollie Makes and decided to pick up a copy. It's not an out and out textile/craft magazine but has lifestyle and decor features focusing on vintage and handmade too and it's pretty good (I am yet to be sold on the name though). The cover project is for crocheted apple-cosies and yes, my 6 pending jobs were pushed to one side whilst I learnt to crochet and make a jacket for an apple (by completely frivolous, I meant completely and utterly).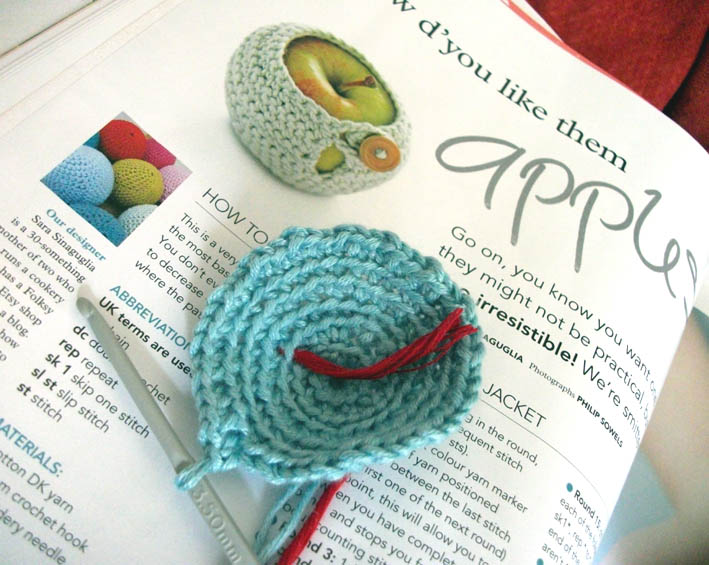 I learnt how to get going here and after a few false starts did get the hang of it, ending up with this after a day or so.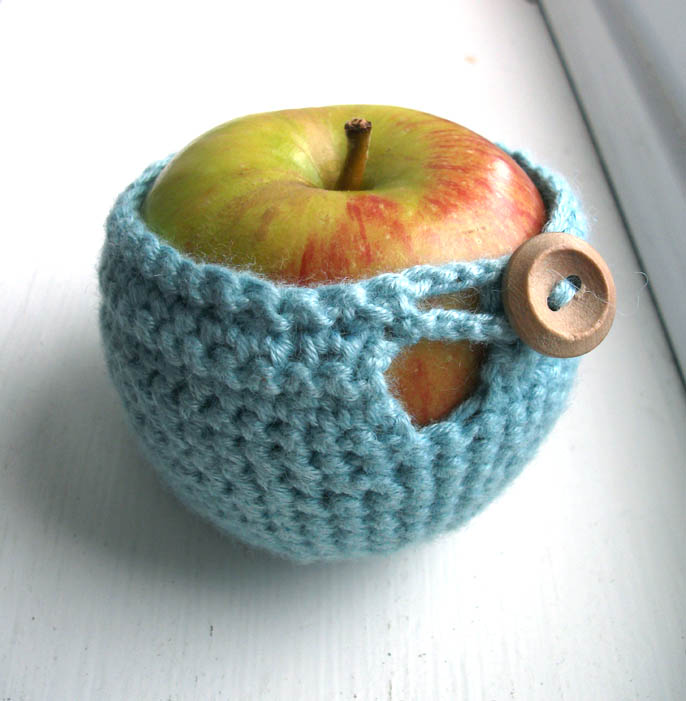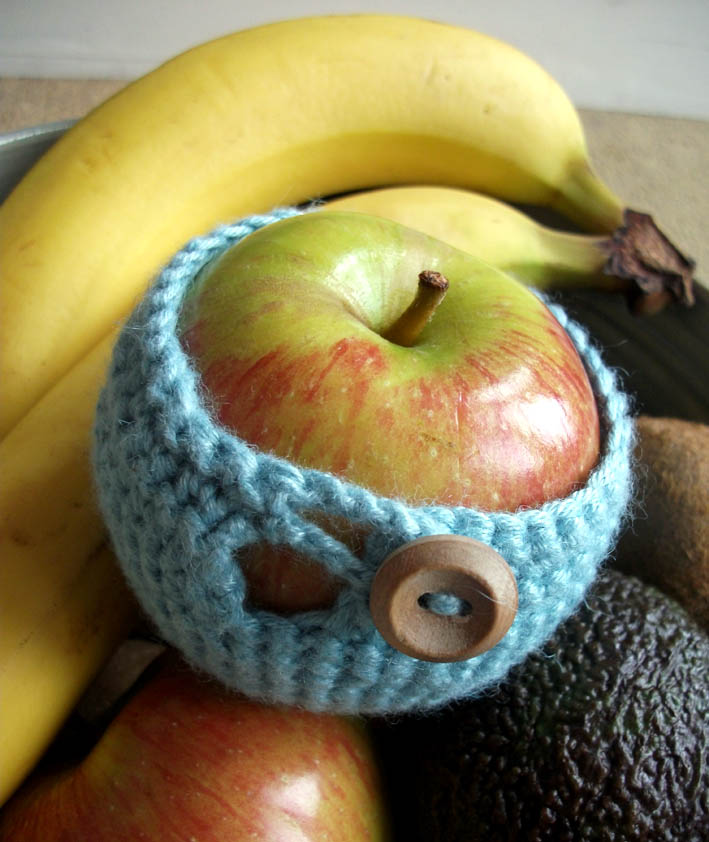 I'm pretty sure it's not 100% correct - but it's an apple cosy not life or death, so I'm letting it go.
So this was my first ever pretty-yet-pointless foray into crocheting, maybe not totally pointless as I do get to add another category to the blog. I'll make a start on all of the other stuff tomorrow - although the other two apples in the fruit bowl do look a bit naked now.