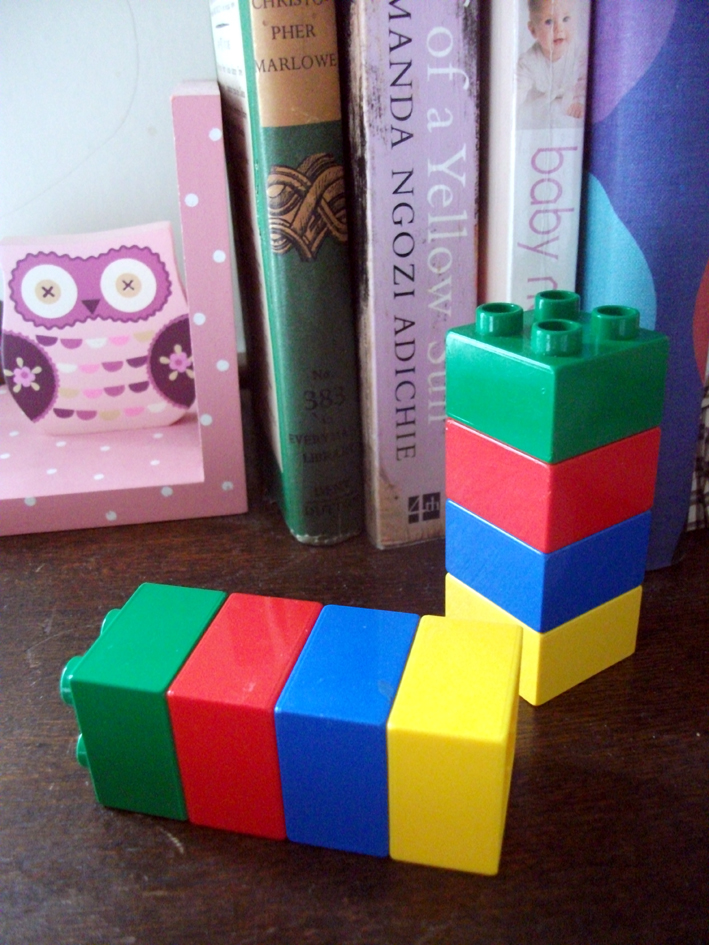 My bedside table is never without some duplo/lego blocks
We didn't know what we were expecting when I was pregnant with Rowan and I didn't have a strong feeling for the baby's gender - with Aidan I knewI was having a boy from practically the moment the test came up positive. I leaned more towards the baby being a girl this time as I suffered from morning sickness whereas I wasn't sick at all carrying Aidan, but it was only a slight lean (although I did buy 2 dresses on the strength of it). So when Rowan was born, why we should be so surprised to see he was a boy I have no idea - there are only two possibilities in the first place! But we were and it felt like a true surprise.
I was truly delighted to have another boy but as this will be my last child (never say never and all that - but he will be) the experiences I will miss out on as a mother of a daughter did come to mind - some good, some bad (mostly frivolous):
Good
unlikely to have to suffer the 'Disney Princess' phase
hopefully never have to smell petal+water homemade 'perfume'
calls of nature whilst out and about are much more awkward with girls
Bad
the far wider and generally better choice of girlswear will never be available (although probably good financially)
I'll be resented for being the over-protective-of-her-boys, interfering, molly-coddling mother-in-law...twice
No girly days out shopping (again probably good financially)
All of the above aren't really serious (apart from the Disney Princess stuff obviously) but there was one realisation that hit me like a thunderbolt...'who will I teach to knit and sew?' Having voiced this concern to a few people however, I seem to have generated a classful of people to teach, but not my niece who will 'always know someone that can sew' so I doesn't need to learn - shame on you S! Oh and my sister has been informed that she'll have to have a girl one day.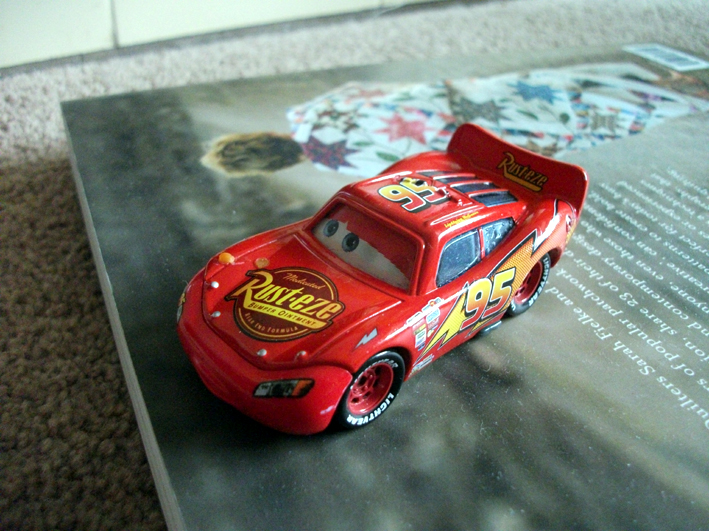 My outnumbered status was driven home though when Aidan told me last week to 'leave the [toliet] seat up mummy. Me or daddy might need a wee later'. Grrrr.