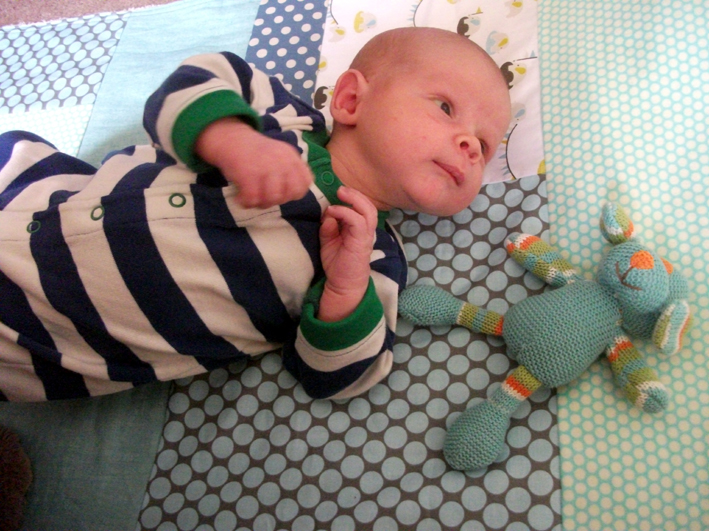 This beautiful baby quilt was made by Manda and was a gift for Rowan from his godmother, Aunty Beth. My sister commissioned it having worked with Manda at the Presence exhibition at Ilkley Manor House which ran over Christmas and New Year. I've been a fan of Manda's work and blog for some time now and they've contributed to the reignition of my love of sewing. Her understanding of colour and use of print is really inspiring (and her fabric stash is supremely enviable). Every time there is a spare moment to photograph the quilt I realise that Rowan is in fact asleep, snuggled under it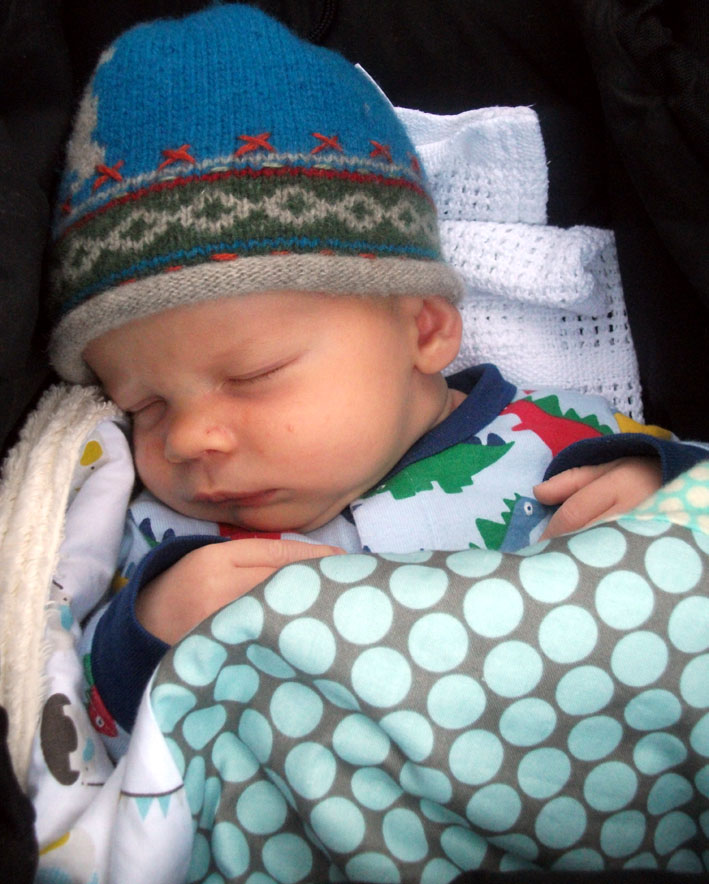 and so I don't have any pictures showing it in more detail - but here it is shown properly.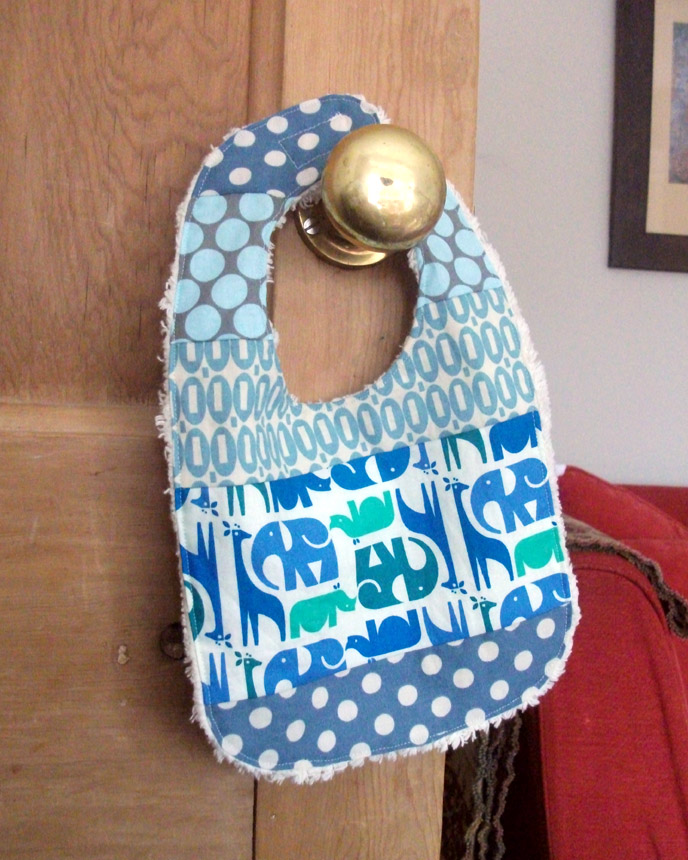 Manda very kindly also sent this matching bib from her, which is way, way too lovely to ever have sick on it! We are at a wedding in a couple of months though and Rowan will be wearing it as his 'occasion-wear' bib.
Thank you Beth and Manda.