I am still here but a self-imposed rule that I coudn't post until my tax return was completed put a halt on the blog, no distractions allowed. Filling it out I have to say was every bit as uninteresting as I'd anticipated, in fact at times I contemplated ditching my tiddly business as it could never be worth the hassle of having to do self assessment returns...urgh, moan over. It was done a couple of weeks back now but everything else mounted up in the meantime, it's not easy to make headway with a to-do list whilst also having to fit 2 naps per day in. Anyway the blog is one of my main priorities now as the house is almost ready for the imminent arrival (due in a week).
One of our pre-baby jobs was to get the spare room cleared out and decorated ready for it to become Aidan's new bedroom. Aidan chose the colour, yellow (of course to anyone who knows him) or rather Lemon Tropics and helped out painting the walls - I use the term help incredibly loosely. It was good to involve him and he really enjoyed doing it but I doubt I'll be in a hurry to involve a small child with decorating again.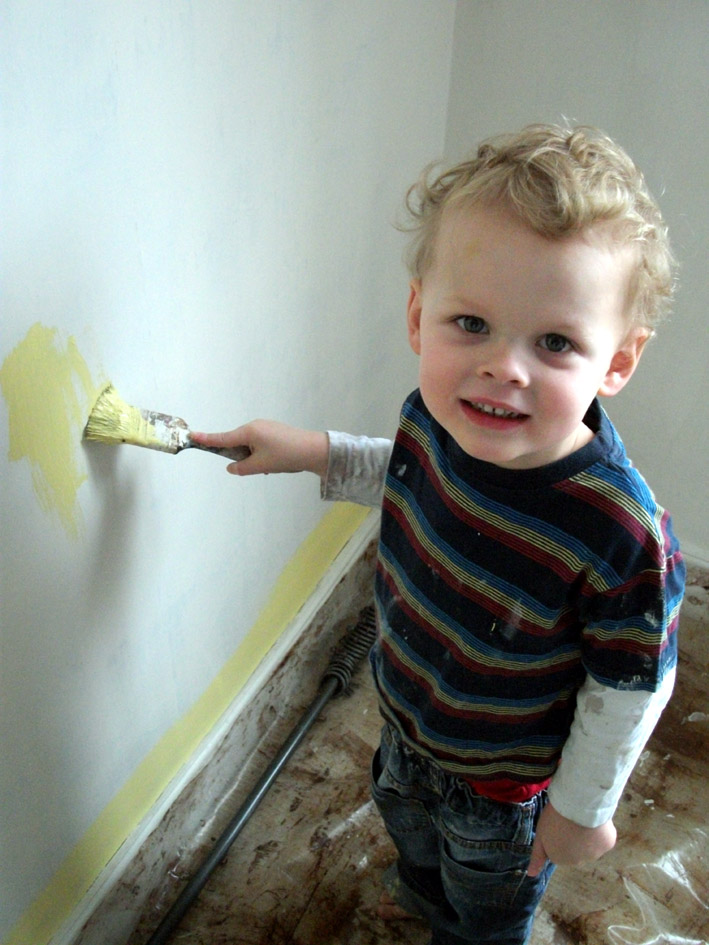 The plastic sheeting that covered the entire carpet was invaluble.