I have now gone past my due date, well the first one anyhow as I have two - why two, ah it's a minor conflict between healthcare professionals, but either way I have never been pregnant for this long before. The second one is the 15th of February.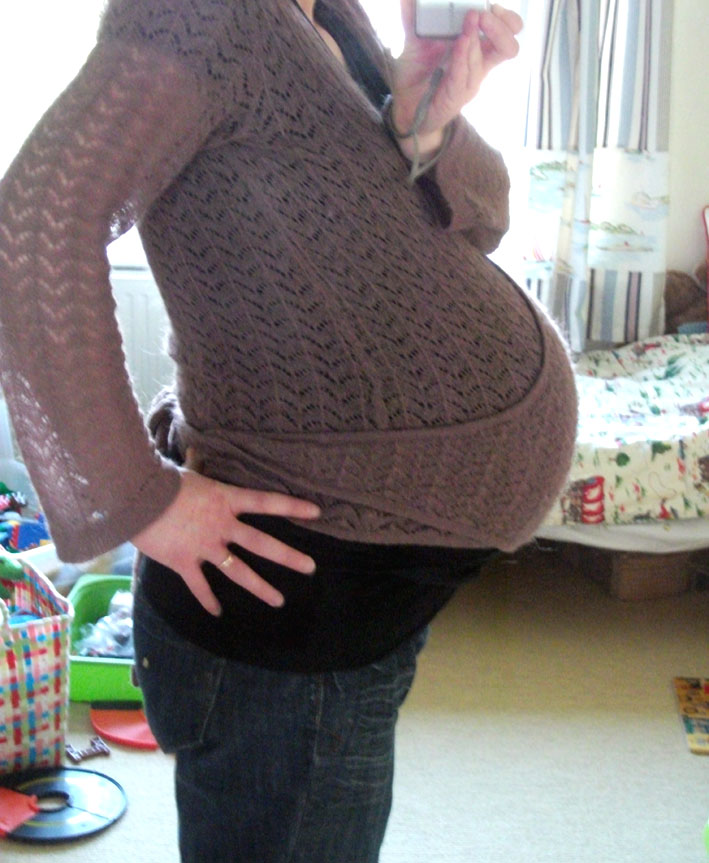 Being this shape is no fun as it has begun to hurt.
The bags are packed ready, the baby one contains two hand-knitted items. The first being this Debbie Bliss cardigan which is a little on the baby-boy side colour-wise but could perhaps be girl-ified with a flower if 'it' is a 'she'.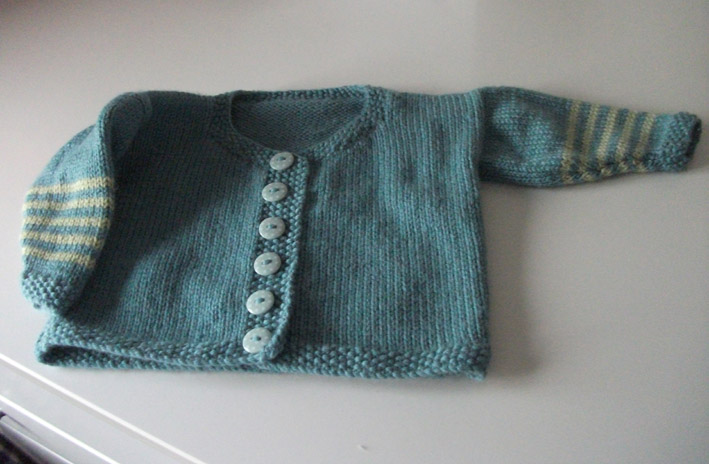 As someone that sews, for some reason the worst part of knitting something like this for me, is sewing it all together at the end. It was half sewn together in my knitting bag for ages and even longer complete but for the buttons. It's a bit button-heavy in such a small size but a larger size with the six may look a little more balanced. I do really love the spotty buttons though.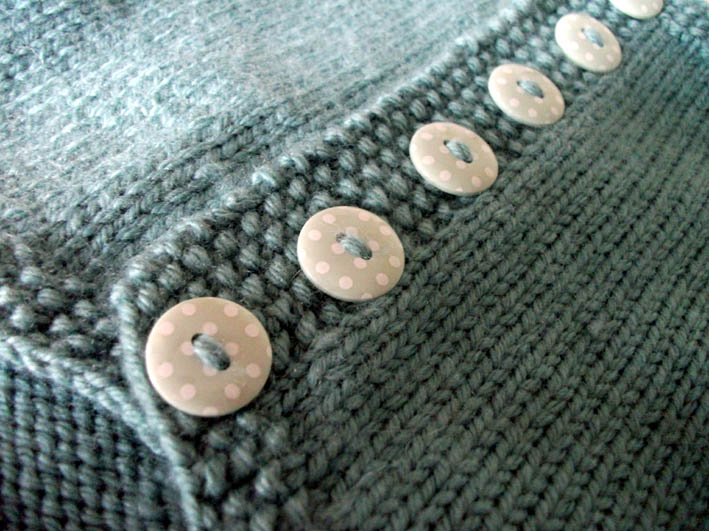 The other item is another Debbie Bliss one, this hat.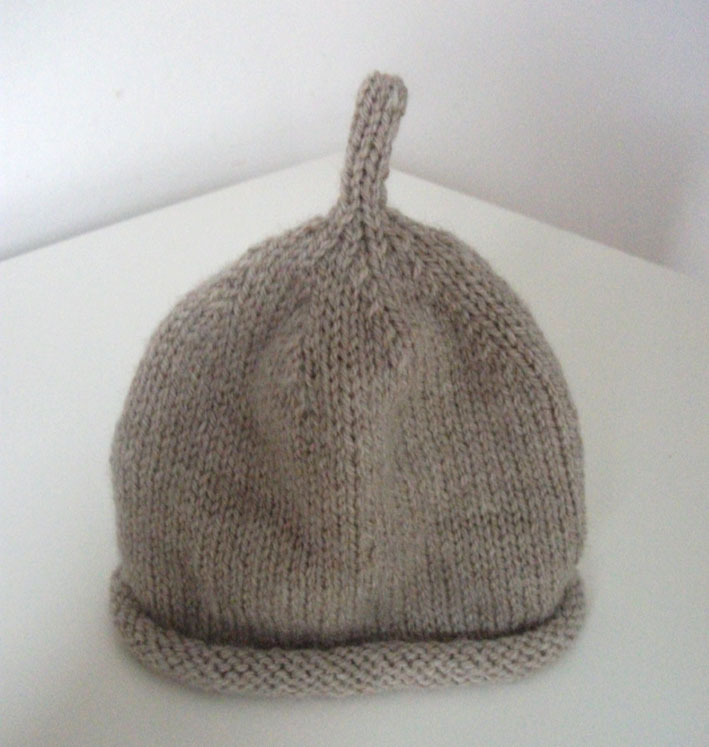 A friend came round and saw it on the table and said that she'd made the same one for her little girl when she was a baby. Only every time her daughter wore it people commented on the fact that it looked more like... well, er, something designed to prevent babies. So of course now it's difficult not to view it as a large, woollen condom...oh well, the baby will still be wearing it!