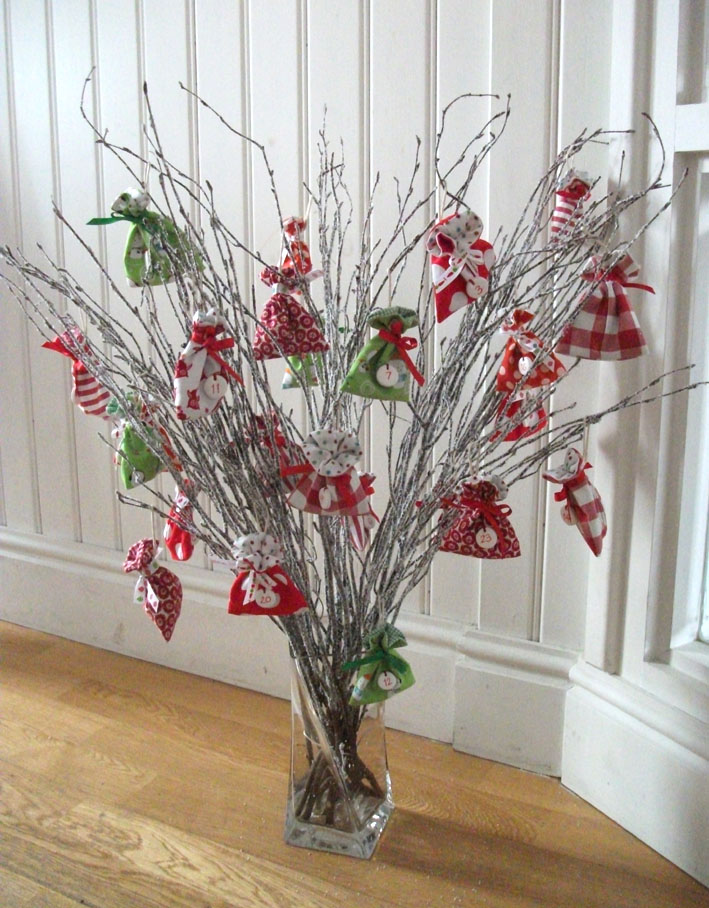 After a bit of pressure-sewing yesterday the advent calendar was completed. Aidan was delighted to discover it this morning and then find a chocolate (have I mentioned he has specified 4 boxes of chocolates on his Christmas list?) in today's mini-sack.
 
After locating number 1 we then did the advent-calendar-tradition of spotting the rest of the numbers in order. It may have to be moved from it's prime location in the sitting room though for it's own preservation, as early observations seem to reveal that it has a gravitational pull on little people with an interest in chocolate. Understandable really.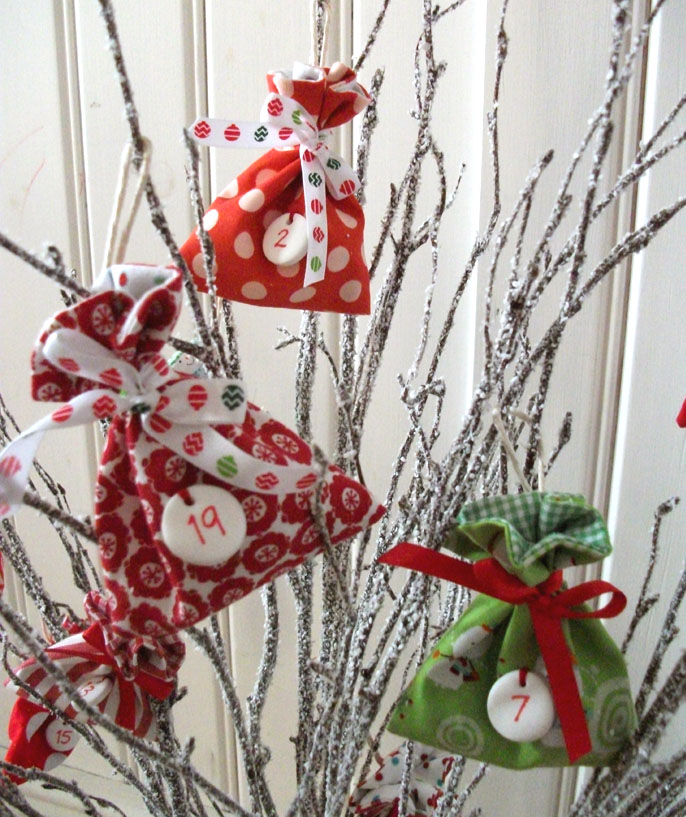 Hanging each of the mini-sacks on an arrangement of sticks was my Mum's idea, she suggested cutting some from the garden and painting them white which we will probably do next year. Unfortunately this year the garden is so damp (and now snowy) we wouldn't have been able to get them dried out and painted in time. The sticks I've used are 'snow twigs' from Sainsbury's, not a bad alternative but a little on the weak side.
The discs displaying the numbers are made from white Fimo that has been rolled out and then cut into circles with a small bottle lid - and 'hanging holes' made with a knitting needle. After being cooked in the oven to solidify them, the numbers were then written on with a fine red marker pen.
Hopefully it'll become one of our household's Christmas cornerstones over the coming years and digging it out and setting it up each year will signal the beginning of the festivities. I'm a sucker for Christmas and all of the traditions that accompany it, whether they're general ones or more family-specific. Oh and I did double-check that the pouches are big enough to accommodate another chocolate treat when the baby becomes old enough to be involved.