As a way of using up the leftover suet from making the Christmas pudding, keeping Aidan occupied for half an hour and feeding our birdie visitors in the cold weather, we had a go at making some bird feeders for the garden. They are really easy to make and as the mixture doesn't have to get too hot, fairly safe to make with a 3 year old. It's the first sort of cooking too where Aidan hasn't needed to be policed to prevent him eating the mixture (thankfully).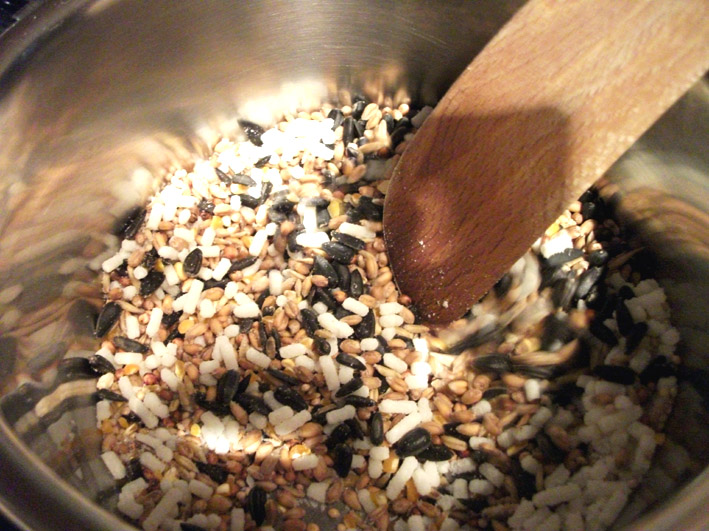 Some sort of receptacle is needed to hold the food. Plastic tubs with a hole cut in the bottom and a string loop threaded through and knotted to hold it in place work best but we only had 2. Mike ingeniously came up with the idea of halving some oranges, hollowing out the flesh and using the peel 'bowl', instead.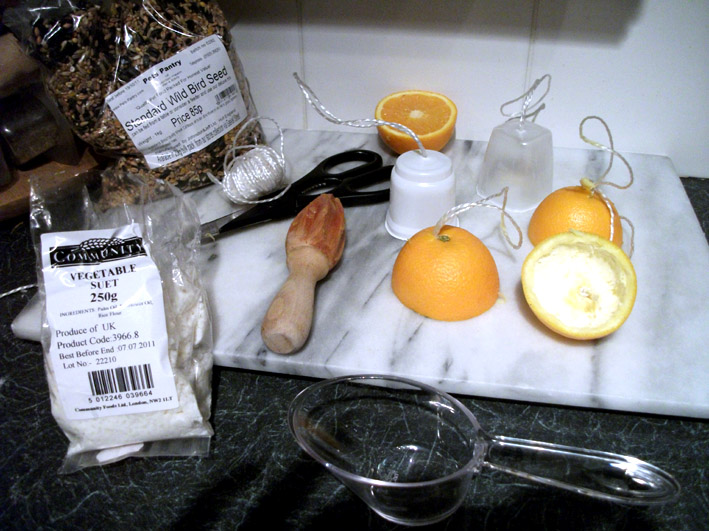 We're hoping that birds don't have a similar reaction to citrus smells that cats do - in fact they could even be anti-cat bird-feeders if the birds take to them. 
Simply heat 1 part suet to 2 parts wild bird seed in a pan, stir and when the suet has melted spoon the mixture into the pots. I have to say I didn't think that it looked like enough fat to hold the seeds together and in place but it has worked fine.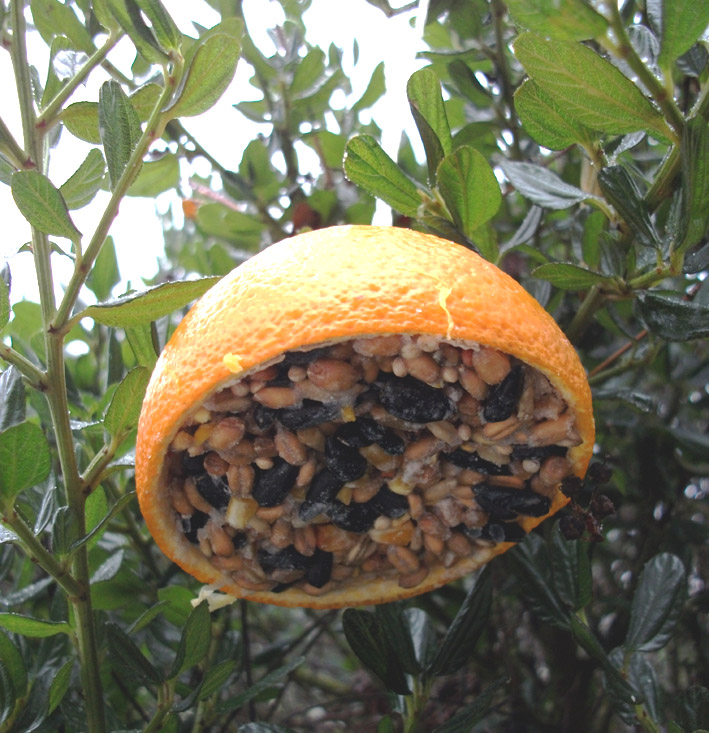 Of course we've yet to see a bird go anywhere near them.