Through being generally disorganised and unaware of the date I was slow off the mark this month picking up a copy of Sew Hip but did so earlier on this week. I was excited to find that the 'My Life in Stitches' feature I did with them was also included this month, although also a bit nervous about it and so it's taken the best part of a week to pluck up enough courage to read it through properly. Reading about myself like that was strange but it actually felt as though it was about someone else, well right up until the last bit anyway because surely nobody else has ever had to make a range of cuddly character faeces...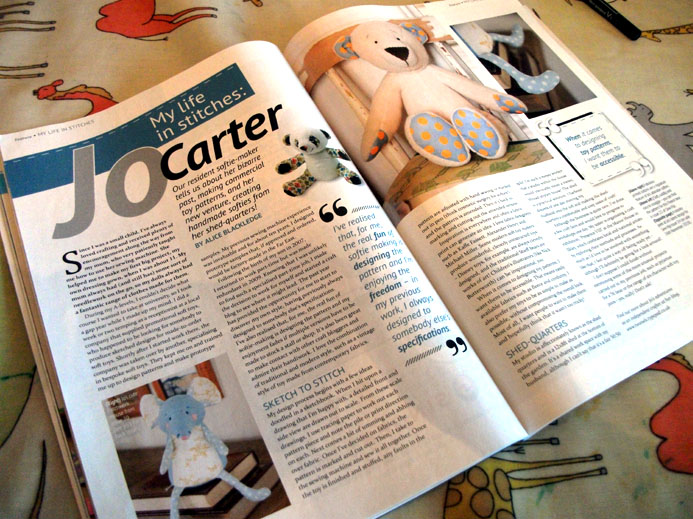 Thank you very much for the feature Alice!
The Christmas 'Rockin' Robin' pattern is featured this month and I love the way he's (I don't know why but my toys are often male...) styled on an old fashioned box of crackers.