On Saturday Mike, Aidan, my parents and I travelled to a snow-dusted Ilkley to the opening of Presence VIII, a contemporary arts and crafts exhibition at the Manor House there. It has been curated by my little sister and it was great to see up close the artwork she has been telling us about over the last few weeks, as well as witness the result of her hard work in pulling the exhibition together (good work B!).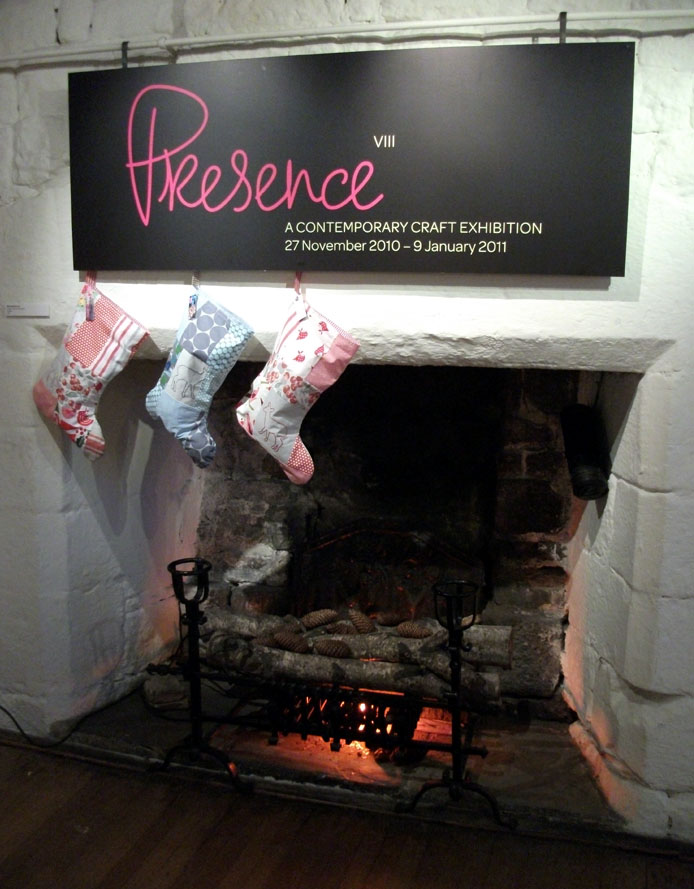 A couple of workshops were held for the opening, a papercraft one making cards and a textile workshop making Christmas stockings run by Manda. I've been a reader of Manda's blog for a year or two now and so it was lovely to meet her but very strange at the same time as I suddenly became very aware of the imbalance of knowledge. Through reading her blog I felt I knew her but of course we were strangers and as a result felt a little like a stalker/spy!
Aidan made his very own yellow (of course, to anyone who knows him) which he is hoping Santa will fill with chocolate on Christmas Eve.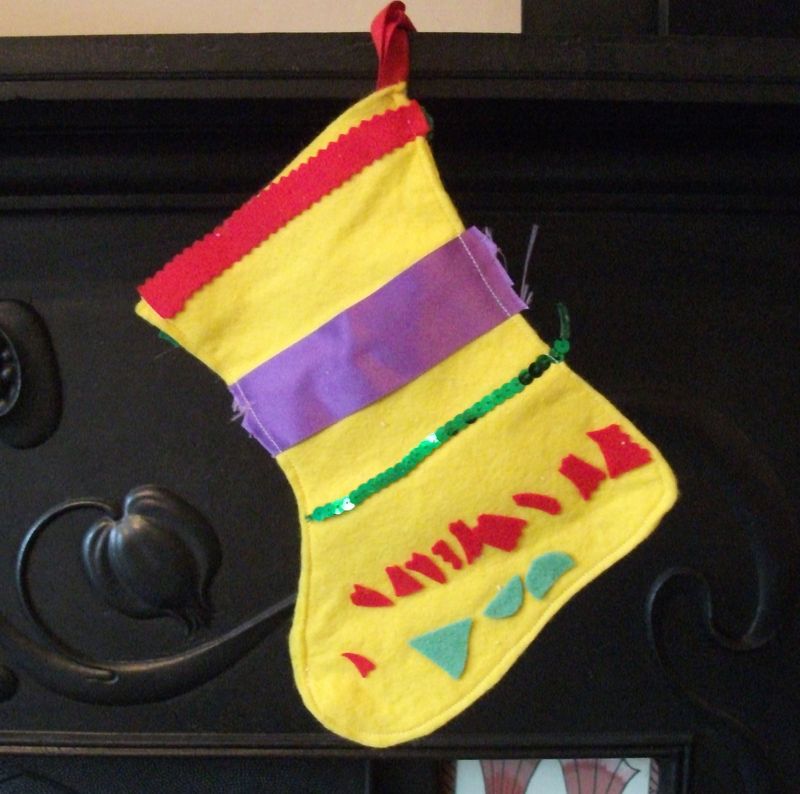 He had a great time doing it, mainly because he had free-ish reign with a pair of scissors. Along with the childrens option to make a felt stocking was an option (for age 7+ I think) to make a patchwork stocking on a sewing machine from a choice of printed fabric. If you happen to be in or around Ilkley I would recommend a visit to the exhibition and I believe Manda is holding the same workshop again this coming Saturday.