Well it's there it is ---> the Partridge in a Pear Tree pattern has been added as a free download. Of course there still is the possibility that it won't work or that the pattern instructions are confusing, if either happens to be the case please let me know and I'll try and correct it as soon as possible.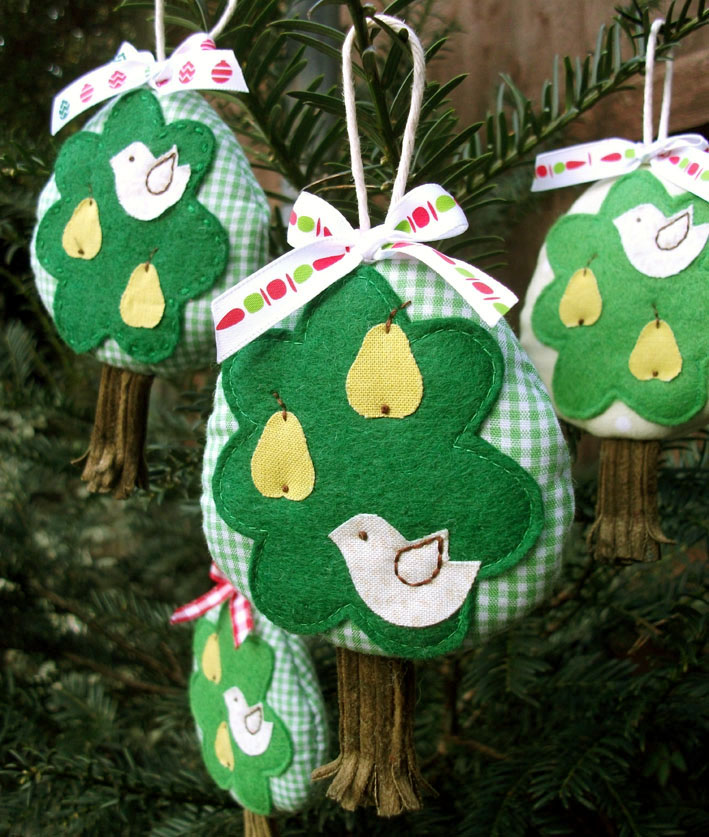 The baubles and Christmas lights ribbons used are from Seamstar.
Too much self-back-patting isn't really warranted as the pattern pieces fit well within the boundaries of an A4 sheet of paper. With a larger and more complex pattern creating a download-able version of it may well be a whole new ball game.
The materials list and make-up instructions are fairly lengthy considering the size of the finished item but it was designed as way of using up scraps of this and that rather than materials having to be aquired specifically for it. A brown felt tree trunk would work equally well as a corduroy one, although a few extra stitch lines to accompany the one that holds it folded up may look better and give the a look of a textured tree trunk.