I was really excited to see that this months Sew Hip! magazine featured my fleece bear on the front cover. This is the first of several patterns I'm designing for them over the coming months.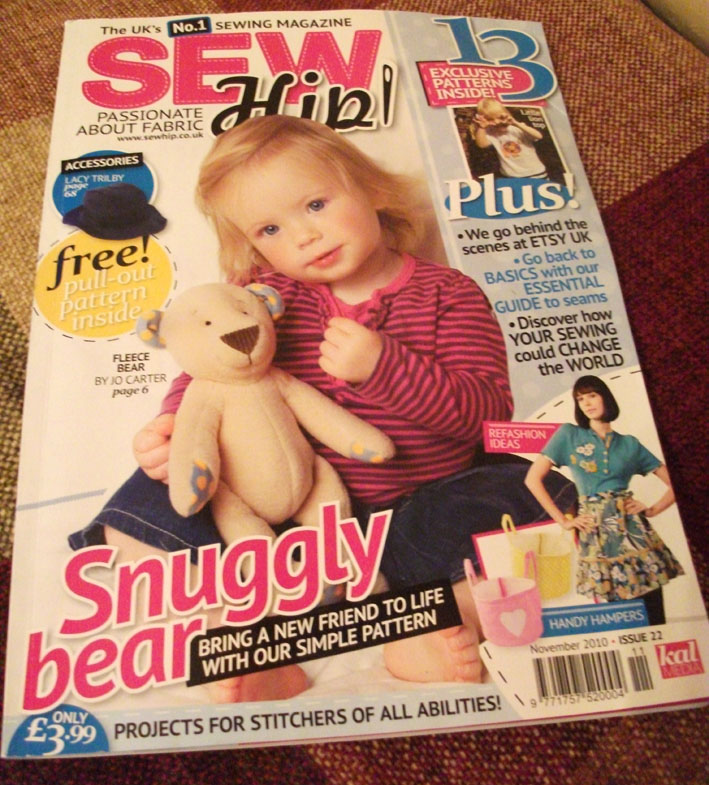 Coming up with the toys themselves doesn't really change whether it's working from a picture a client has supplied or a drawing in  my sketchbook. Writing up the pattern to submit for magazine publication however is a new experience and challenge. Before for factory production, the pattern consisted of the traced out pattern pieces, a sketch of the finished toy fully annotated with details of it's production and was accompanied by a few photographs. For the magazine though, a set of written instructions are required that detail step by step how the toy is made along with illustrations that work in conjunction with the words.
The real challenge has been in drafting the written instructions. Drawing out the illustrations whilst time consuming, is easy enough as it is a very visual process as well as physical, but trying to express each step concisely in words, can at times leave my staring blankly a bits of fabric or miming sewing them repeatedly. I write them imagining that they're being followed by someone that has never made a toy before, trying not to leave anything implied but hopefully not being patronising either. So all in all it's challenge but one that I'm enjoying.
So off the pattern goes to Sew Hip who give all of my scratchy black and white pictures some colour and generally make it all look glossy and great!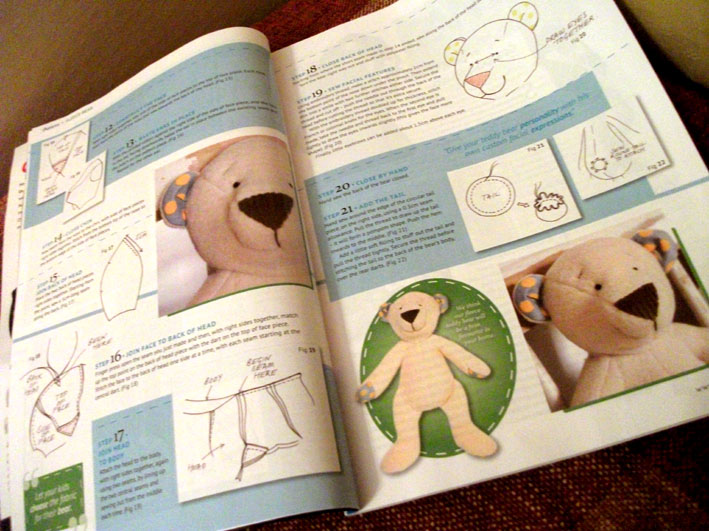 Oh and I'm going to make some of the hampers in this months issue too.