Well a magazine deadline was met at the end of the week so there's time now catch up with the blog - and our Saturday out just over a week ago.
It was a beautiful autumn day and my Mum, sister, Aidan and I headed out to Crosby to see Antony Gormley's Another Place statues on/in the beach. My Mum is doing a photography course and so it provided a great opportunity for taking some photos and the light was good for it too. We arrived just as the tide was starting to go out and gradually revealing the cast iron men stood along the shoreline. Through sheer impatience we all ended up with wet feet trying to get up close to the first figures to be almost entirely uncovered.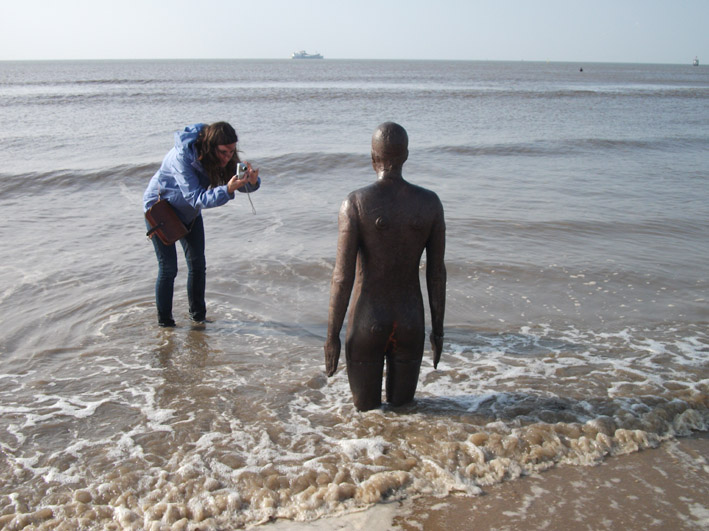 I'd been wanting to visit Another Place for some time but hadn't anticipated quite how much I'd love it and in how many different ways it can be interpreted. The rigid iron men are fixed into the beach and yet due to the environmental conditions they appear in a continual state of change. We arrived as they were beginning to appear, the 'secret' of the figures hidden in the water was being given up by the sea. Looking out every now and again another head would be emerging further out to sea.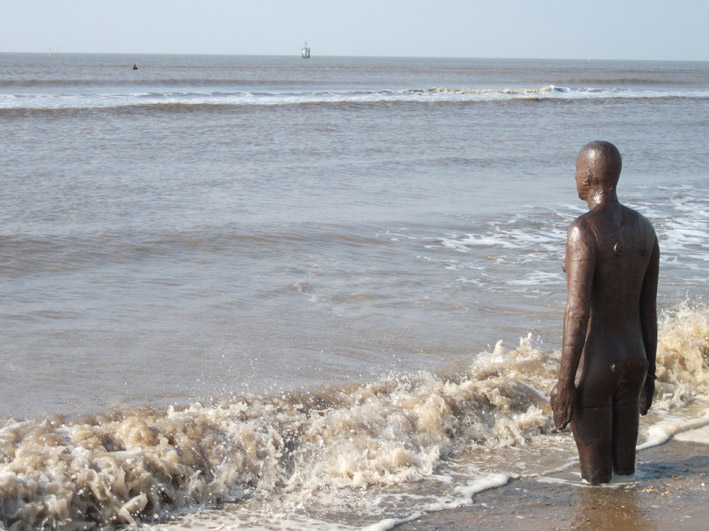 As they were well spread along the foreshore (100 figures over 3km) the men could be viewed as much a single, solitary figures as those of a group. Ultimately the artwork is about emigration and the feelings that surround it but it could be viewed in so many other ways too.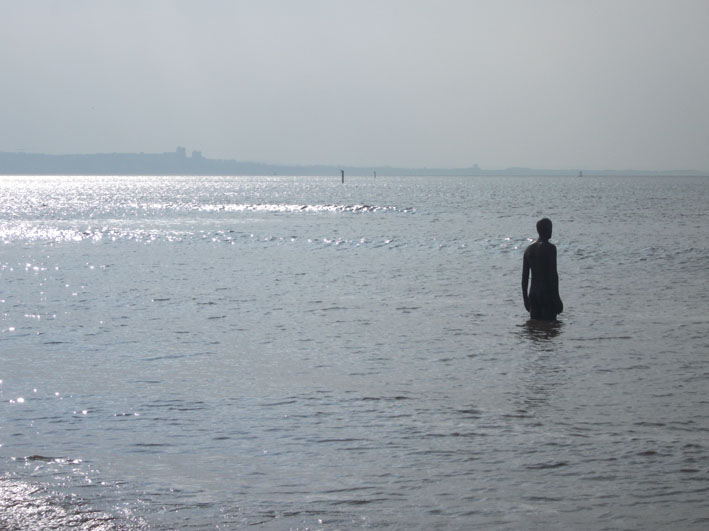 The quiet desperation of the 'Reggie Perrin' figure, a naked man stood in the water came to mind initially, but then they also gave off the sense of hope of the person looking out to sea waiting expectantly for a ship perhaps to appear. Or a dreamer imagining the world beyond the shore. Or an eerie feeling of a robotic army dispersed along the coastline, all facing the same direction awaiting something... hmm possibly seen a bit too much Dr. Who.
I'd like to return in different weather and see what impact that has on the impression the insallation gives off, whether it generally seems less optimistic without the autumn sun breaking through the clouds.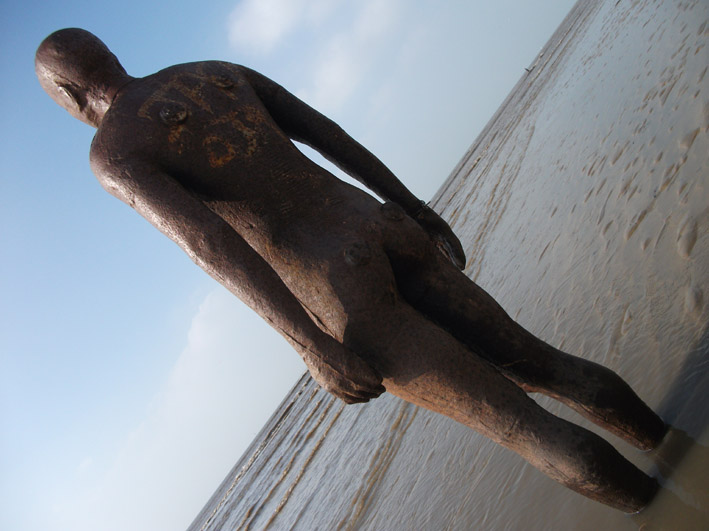 It's a great use of a not entirely pristine beach situated next to busy docks and is definitely worth a visit - there is also a good play park for little ones and a leisure centre with bistro for lunch nearby too.
I made the mistake of thinking that Aidan would be fascinated by the iron men in the beach, he was not. At all. He did however enjoy making 'sand angels' in the dunes.