There has been some sewing taking place over the last few weeks although the 'done' list is moving far slower than the 'to do' list. I do wonder whether the new baby will have anything of the things I'm planning to sew for it, let alone Aidan getting a freshly painted new bedroom complete with the curtains and bean-bag I've promised him (and he doesn't forget anything).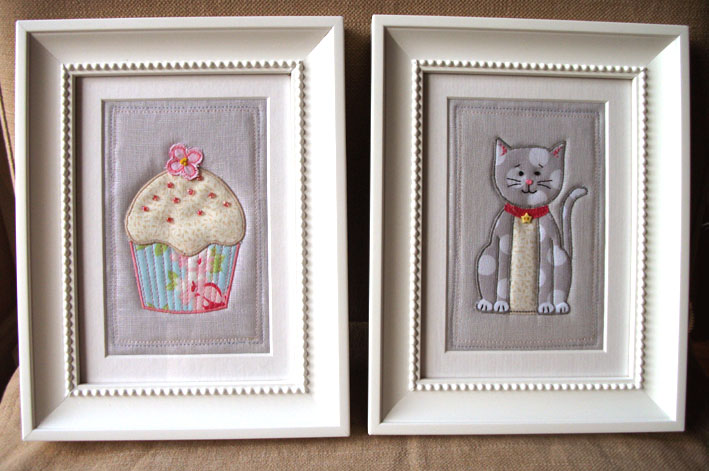 Anyway these two pictures were completed a week or two back. Both are quilted and machine-appliqued on grey-lilac linen, with some hand finished details - the cake beading and cat's facial features. The frames are Sondrum from Ikea.
They were made on commission for a lady who bought my favourite cushion at a craft fair in the summer.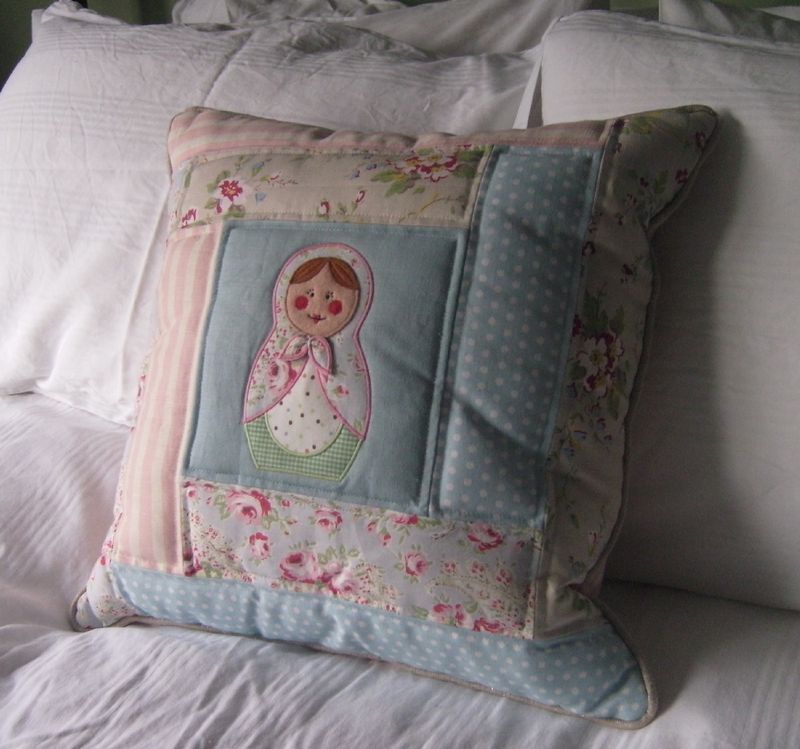 It was it's last ever outing on my stall as I had decided to keep it should it not sell!