Last Saturday afternoon a package arrived containing this lovely book. A fabulous friend, for no other reason than just being very kind and thoughtful, sent it to me as a surprise.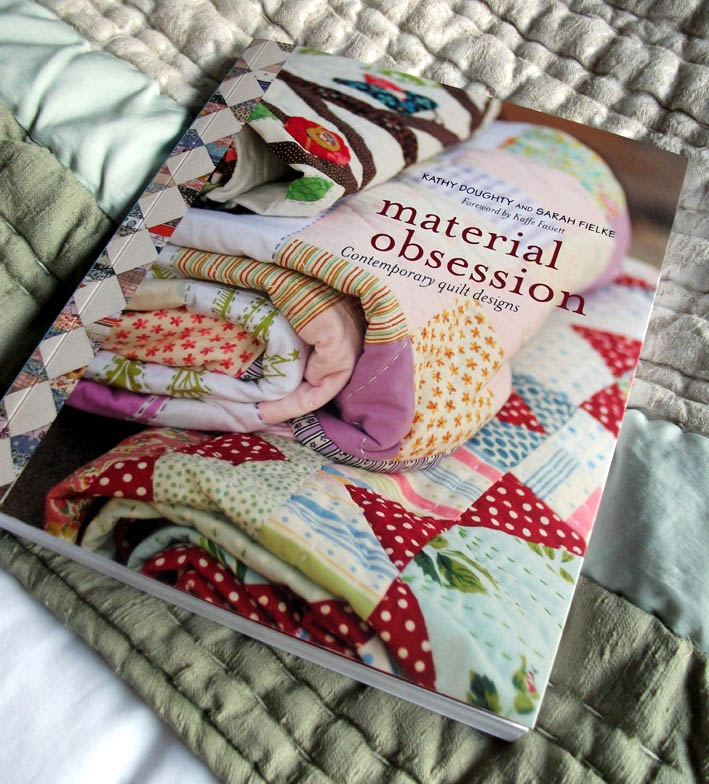 I have been bogged down lately with making bags for an upcoming fair but have settled down each night for a browse through and to plan my first attempt at a quilt. The pictures are beautiful and each quilt is shown styled and then flat on a plain background to show exactly how the completed quilt looks. The patterns are modern and varied, ranging from easy to advanced and process of quilt-making  seems very well explained too. So much so that the idea of doing a two-day learn to quilt course has been ditched and as soon as the time is available, I'm going to jump in and get started with one of the easy projects from this book.
There are so many things that appeal about quilting. Quilts can be so personal, capturing favourite prints and fabrics in one place and working them together to form an entirely new and unique whole. Draped around the home to add colour and comfort, they're always be on hand to snuggle up under on a rainy day to watch a film or tuck up a sleeping child. And what could make a more beautiful gift for a new baby or a wedding than a specially made keepsake quilt. Yes it's going to be the craft of choice around here soon.
Thanks for the book N x