I have some completed bags ready to be photographed but whilst they are waiting to be snapped here is some of Aidan's creativity instead. Can you tell what it is?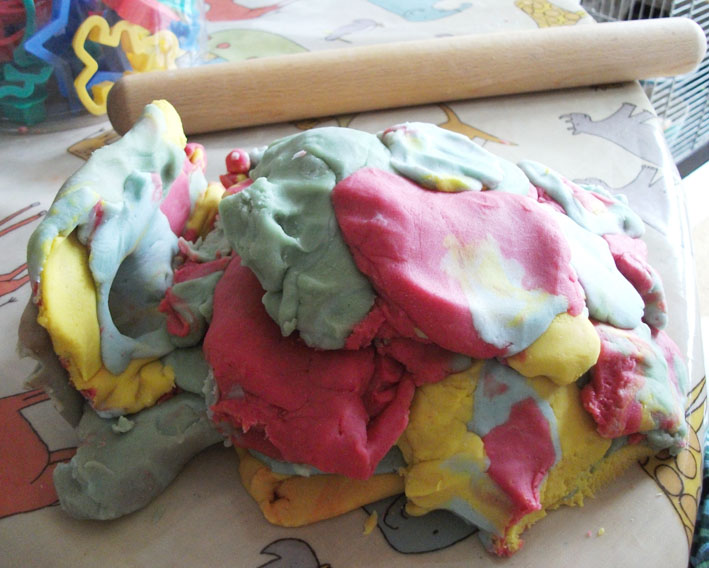 Does this addition give you any clues?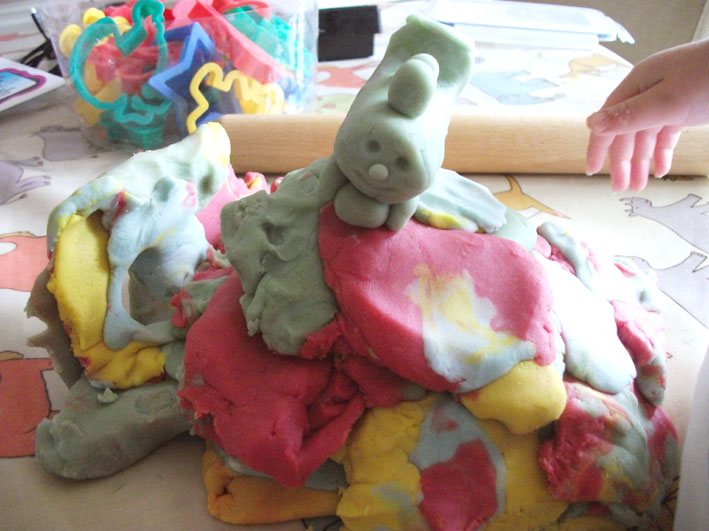 Of course it's a railway station - but you knew that from the first picture didn't you?
Also we have been making rocky road, one of the finest accompaniments to an afternoon cup of tea.  
And just in case you were wondering, this is the required rolling-pin 'swing' for pulverizing biscuits and Brazil nuts in a freezer bag.