Poor Mike has been sidelined today (a rescheduling will have to take place) as, although it's Father's Day, it has also been Aidan's 3rd birthday party - a 6-way joint birthday party - with over 40 children! Anyway there'll be more about the party later this week, when I can think and function as a normal human-being again, back to Father's Day for this post.
Aidan and I went to the shops to choose Mike a gift on Friday and after a slightly disinterested glance around Aidan fixed on what he wanted to buy for his Daddy. No amount of persuasion could change his mind as to which one, from the range on offer, he wanted. He proudly carried the bag all the way back to the car himself and on the journey home we discussed, at length, how it was to remain a secret until Sunday and that we needed to wrap it etc. So of course as soon as the car door was opened Aidan announced 'we've got you a present Daddy' to Mike who was signing for a delivery at the front door. As Aidan's lip became trembly at the thought of not presenting it there and then, an early handover took place. I felt the need to reassure Mike that there was no underlying or between the lines messaging taking place, it was just the one Aidan had really, really wanted to get for him...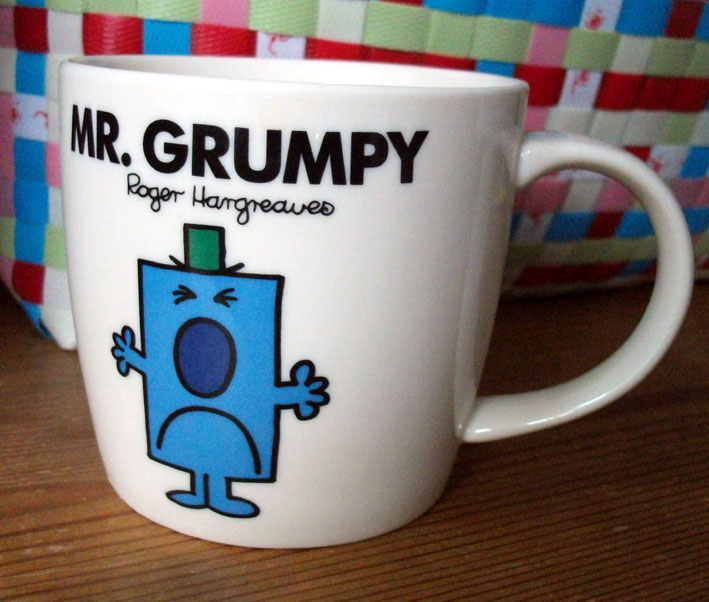 after he'd checked that there wasn't a Mr. Silly one available.
Happy Father's Day to my fabulous Dad too,
here is his likeness captured by Aidan on his Grandad card.