Last Friday morning Mike and I deposited (a delighted to finally be having his 2 night sleepover of which we heard no end) Aidan with his Nana and Grandad and headed off to Cornwall for a wedding of one of Mike's college friends. The wedding took place in the beautiful coastal village of Rock, at a little church overlooking the sea.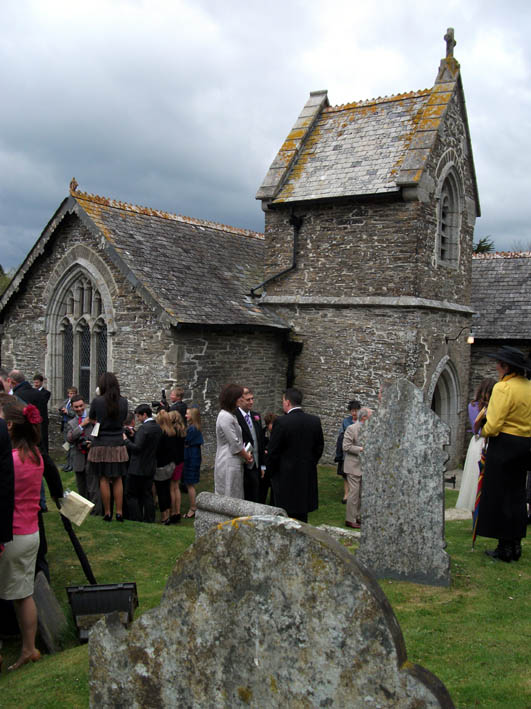 It was a tight squeeze fitting everyone in for the service but Mike had taken his usher-ly duties very seriously and had counted the seats, made a plan and was determined to get everybody a seat.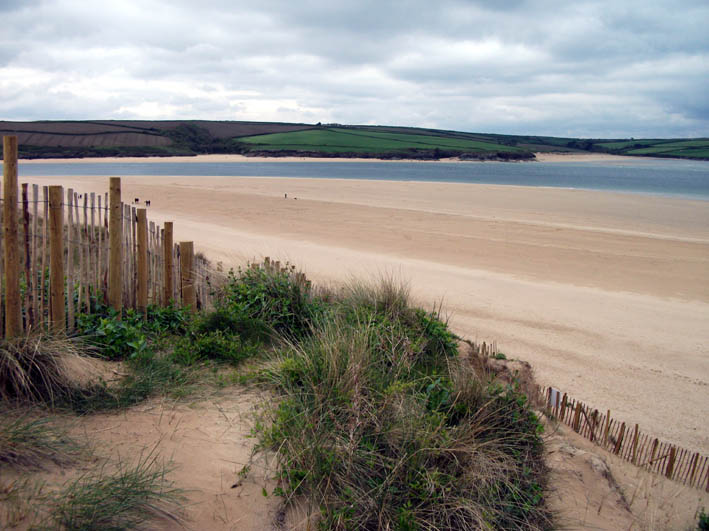 It's a long old drive for us - well it is for anyone living outside of either Cornwall or Devon really, but Rock is a truly beautiful spot (especially to get married) and well worth the journey, although a weekend was too short a stay. I'd been there before but being 11 months old at the time have no memory of it - there is photographic evidence of my Dad walking me down the beach though to prove it.
The wedding had a Cornish seaside theme and as I haven't asked the bride and groom for permission to show photos of them on this blog, here are the wedding cakes instead, adorned with shells and starfish.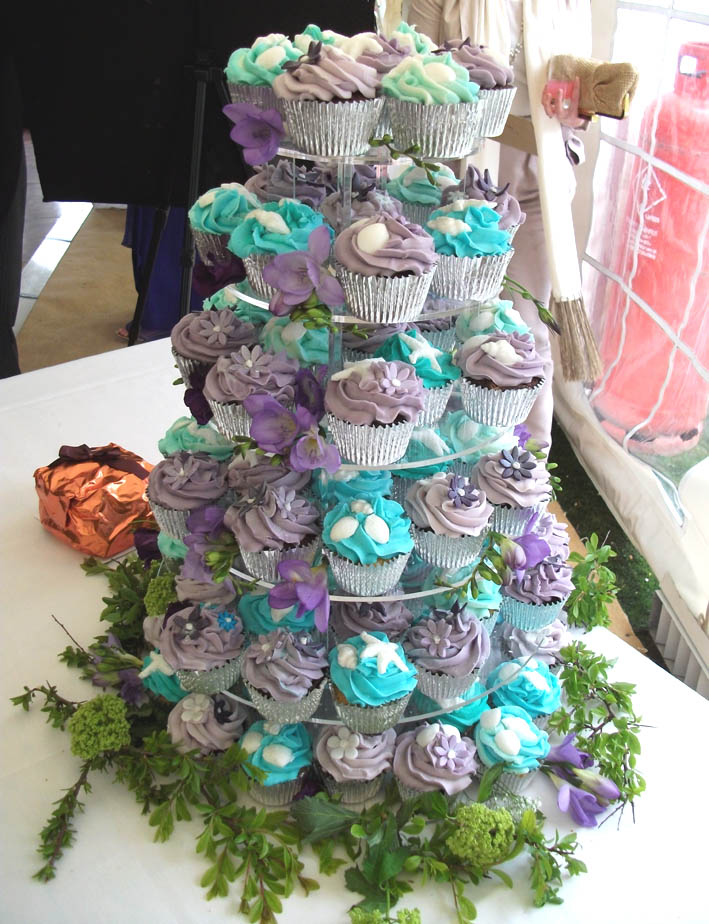 Oh and lastly there was a bit of crafting involved. I'd snagged a lovely, bargainous, red dress to wear a few weeks back but didn't have a suitable bag to go with it. In answer to the two-pronged problem of having neither the opportunity to browse or much spare cash with which to buy a new bag, the only answer really was to make one. Dodging up a clutch bag from scratch the day before we went wasn't ideal but it worked out ok, thanks mainly to some Amy Butler Love Sunspots fabric in wine which would make most things look good.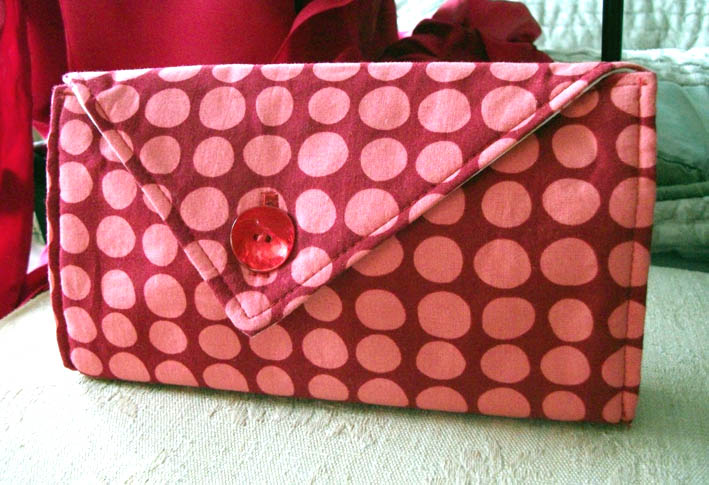 Whilst overall I was pleased with it and it did do the job, I couldn't quite get away from the fact that it had more than a touch of the toiletry bag about it...
Congratulations R and S and thank you for a fantastic day.