I really want to start quilting having been completely inspired by some of the beautiful things pictured on various blogs (here and here for a start), however the thought of making an actual quilt is a bit daunting. They are after all big old things and I haven't got the know-how and therefore confidence to give one a go yet. The plan is to attend a 2 day learn-to-quilt course at some point as whilst I've read a few books about it, ultimately I think it will be faster and easier to watch a skilled quilter demonstrate how it's done and help me get started. Being a bit impatient though and having recently ordered some new fabric from Saints and Pinners, I couldn't resist making some small-scale, no under-side quilting on display, cushion covers.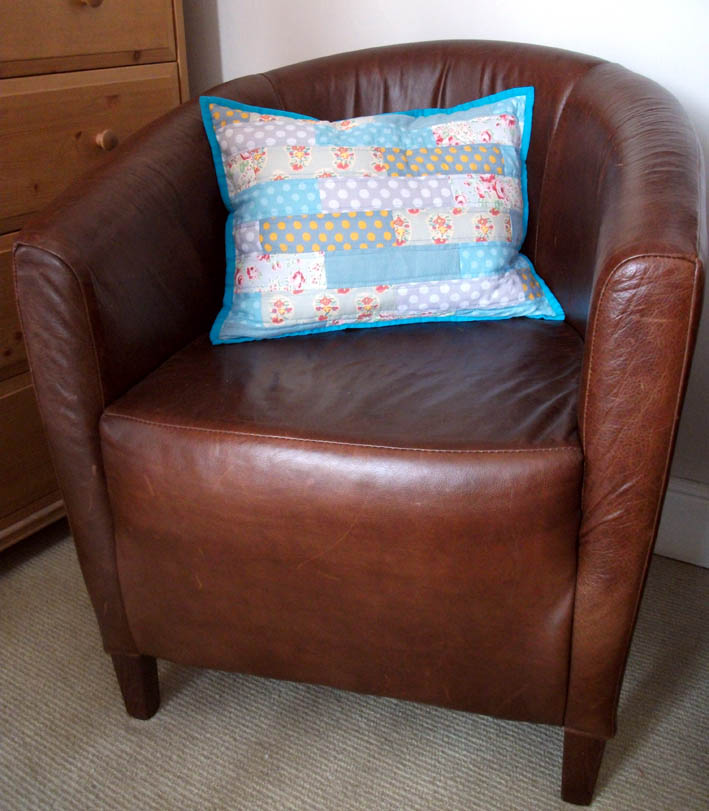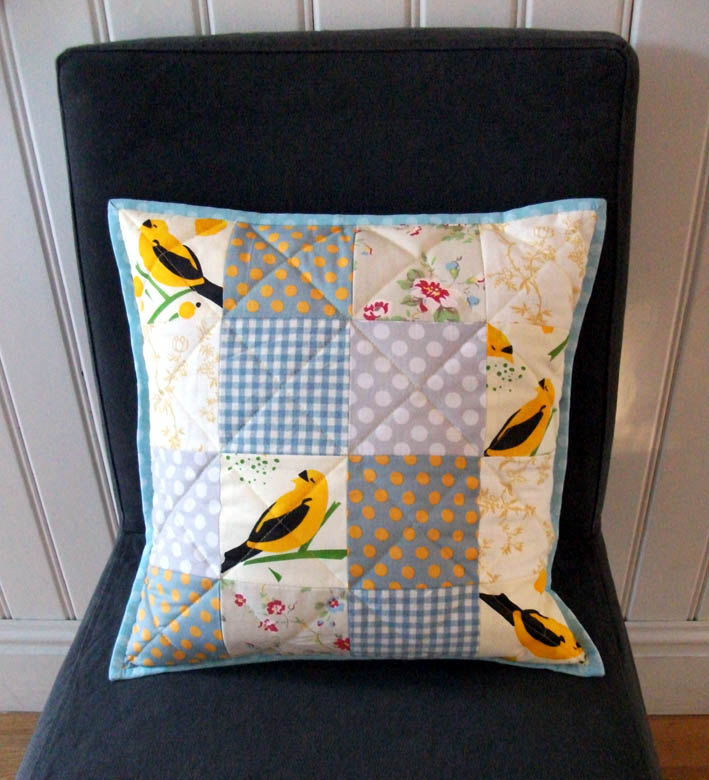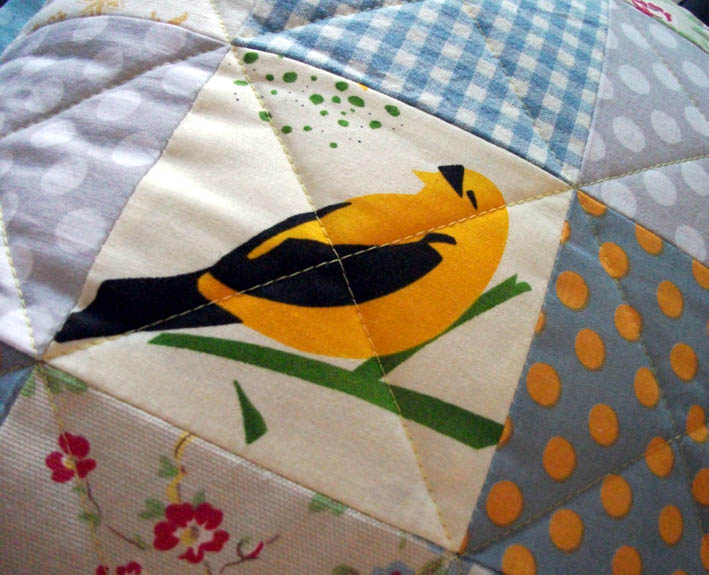 This is my first attempt at binding to finish the edges - as detailed here.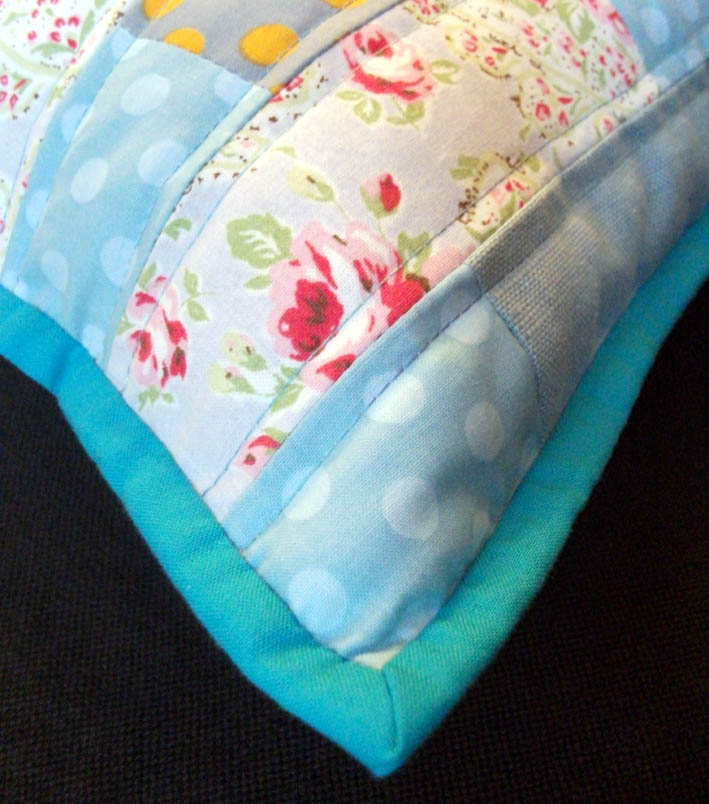 I really like the finish and it means that there are no raw edges visible anywhere on the cushion cover, but it's time-consuming hand-sewing the reverse side and that does take some getting used to for a devoted machine-sewer.