Whilst the sun is beating down, completely inspired by hearing of a friend's afternoon in the garden sipping pina coladas, we have introduced cocktail hour (it's the hour directly following Aidan going to bed) in our house, or more specifically the garden, this weekend. A taste of the Caribbean in the north west, what's not to like?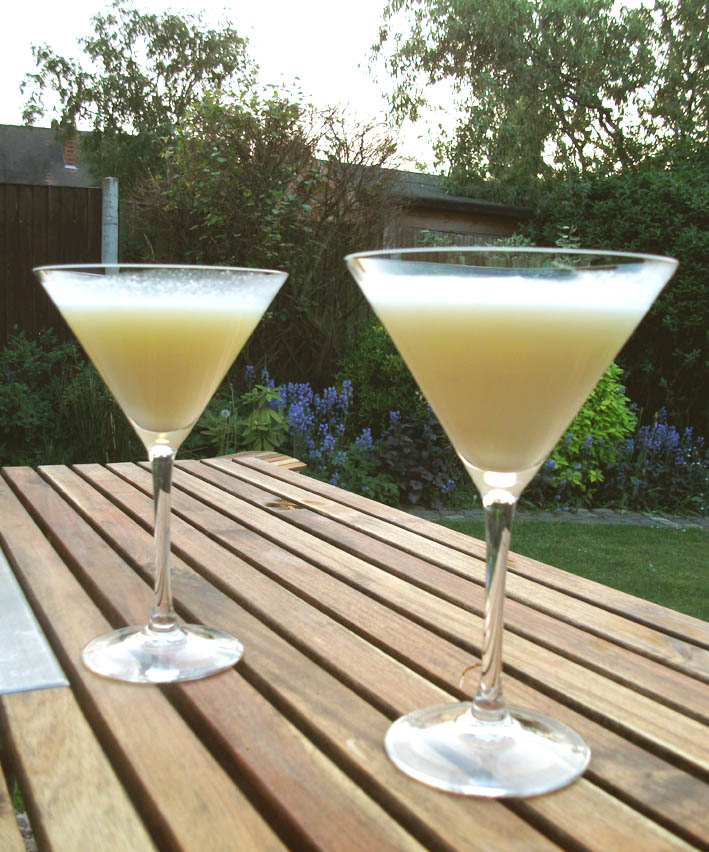 There are varying recipes and I did deviate slightly from the recipe in our book, not having fresh pineapple and adding another measure of pineapple juice to compensate.
1 part Malibu
1 part white rum
2 parts coconut cream/milk
3 parts pineapple juice (or 2 parts juice and 4 chunks of fresh pineapple)
handful of ice cubes
Blend all of the ingredients together at high speed.
Perfect to drink whilst sat out in the warm evening with the smell of half a dozen nearby barbeques floating on the breeze.