Soon after Aidan was born and we arrived home from hospital, our neighbours dropped round with some homemade food in plastic boxes for us. This was one of the most wonderful things that anyone did for us. We were exhausted and generally in 'what do we do with this baby' chaos and so the cooking of tasty and nutritious food wasn't happening, not great at a time when you really need all of your energy. Did I mention that our neighbour R's parents had owned a Chinese restaurant? Well the food was not just timely but full-on delicious.
Yesterday they came home from hospital with their brand new, ultra-cute little boy. Not being able to cook anything savoury that would stand up to the food they gave us, the only sensible choice was to make cake (with my Mum's homemade jam as part of the filling).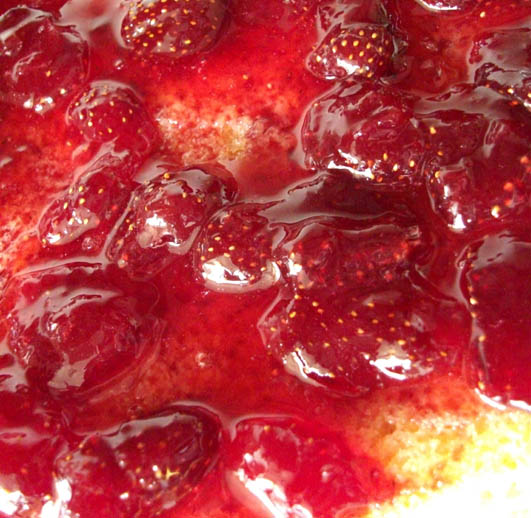 Not being a medical expert I couldn't guarantee the accuracy of this statement but I'm fairly sure that the best way to provide the sustenance required when breastfeeding is with a hefty wedge of cake.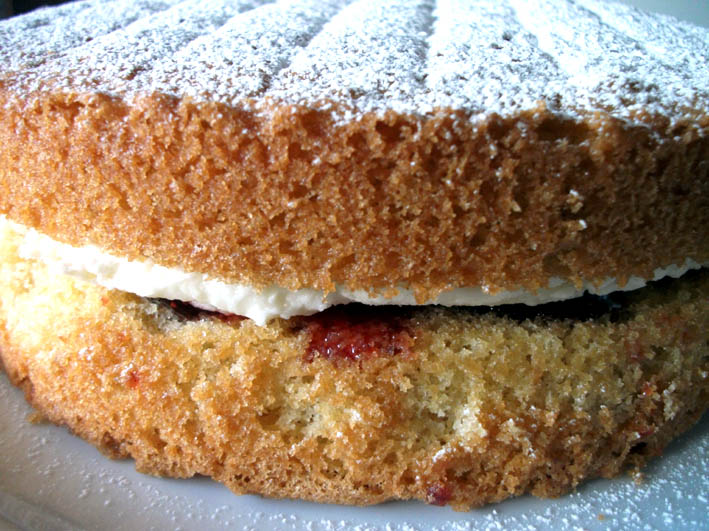 Congratulations R,R and A! Sadly they won't be our neighbours for too much longer as they're moving to Hong Kong but there is still enough time this summer to remove a fence panel and have a few barbecues in the back gardens.