Our bathroom is almost finished. The builders completed their work pretty much within a fortnight but Mike and I haven't been quite so speedy with the decorating. Having to apply six or seven coats to the ceiling can damage your motivation when it comes to getting the walls done. Bathroom paint is troublesome on two counts, the first is that it doesn't come in one coat variety and the second is it doesn't wash out of your hair easily should it splot in whilst painting the ceiling (I assumed it would have washed out and didn't know white speckles remained several washes later, prompting a nit-check from my Mum). Anyway we finally reached the point we were looking forward to, being able to hang the ceramic tiles we bought back in February as our Valentines present to each other - don't you love an 'occasion' (however flimsy) as an excuse to treat yourself to something beautiful?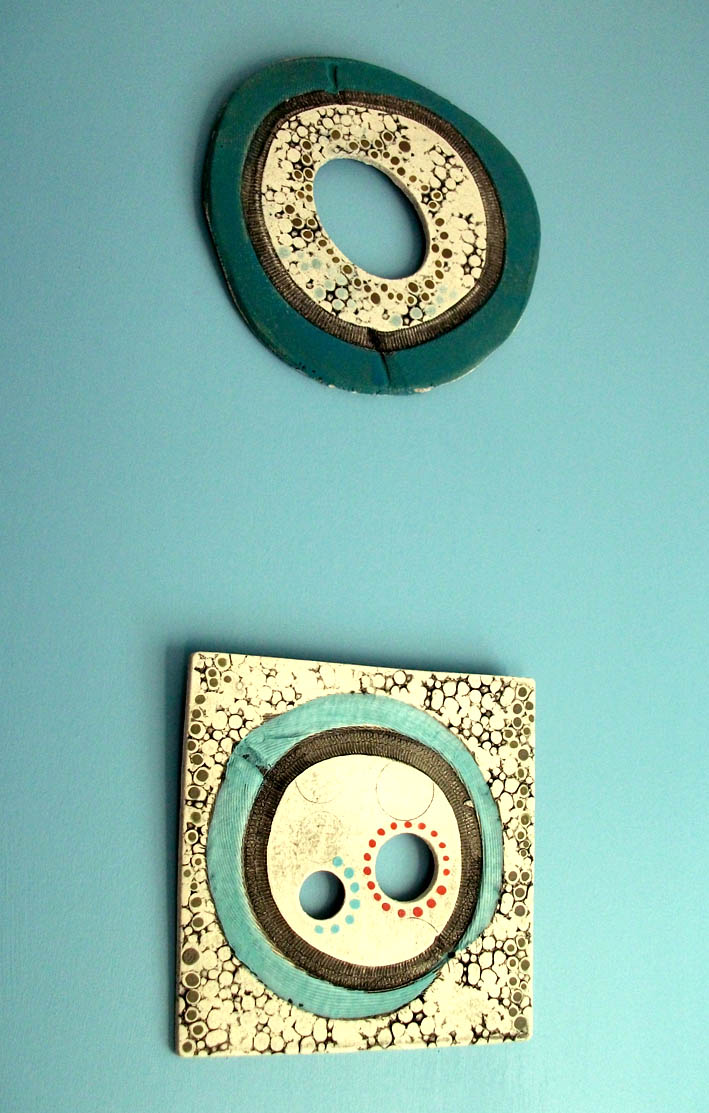 They are from ceramic designer Linzi Ramsden, who has a studio in the Manchester Craft and Design Centre which we found one Saturday afternoon whilst strolling round Manchester city centre. Both Mike and I loved Linzi's work when we saw it, I have a soft spot for ceramics generally, but being on a budget we limited ourselves to two small tiles.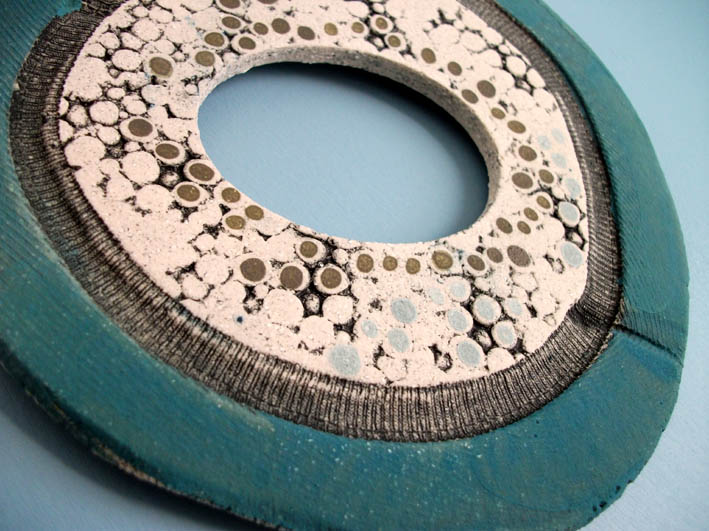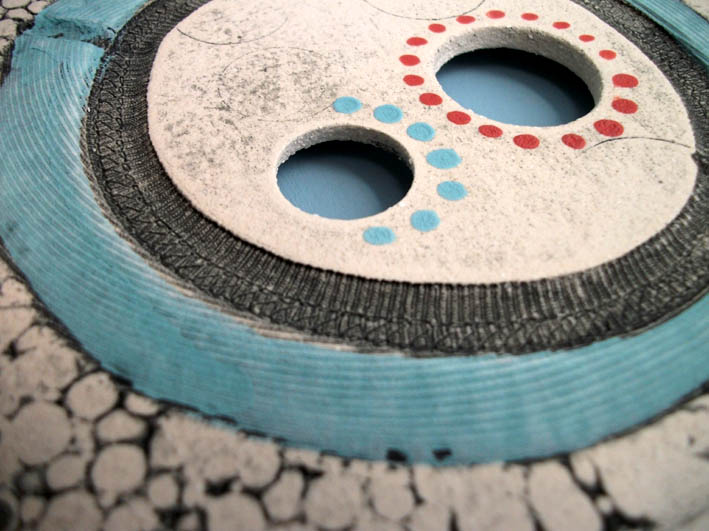 The craft and design centre is housed in a converted Victoria fish and poultry market and has a good mix of studios selling some really beautiful things by talented designer/makers. It's perfect for a browse and a coffee on a leisurely afternoon, I could spend hours (and a small fortune) in there.