Another recently completed project has been this pair of initial cushions, a commission from a friend.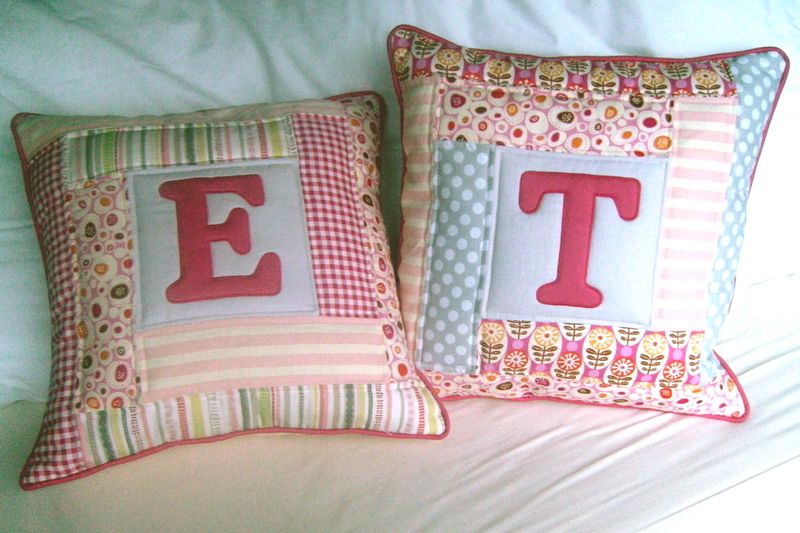 It's always tricky making things for friends as you can't escape the thought that if they didn't like the finished result they wouldn't feel able to say so. No matter what the response is to the end product, even if it's cartwheels, that thought still lingers... I really like them though so that gives me a touch more confidence.
Today Aidan exacted a small act of revenge on me. We had a run-in over the filling of his sandwiches at lunchtime and because they weren't cheese and chutney as requested, he refused them in a fairly vocal manner. Anyway I put my foot down there was no alternative, so backed into a corner he punished me in the only way he could think of...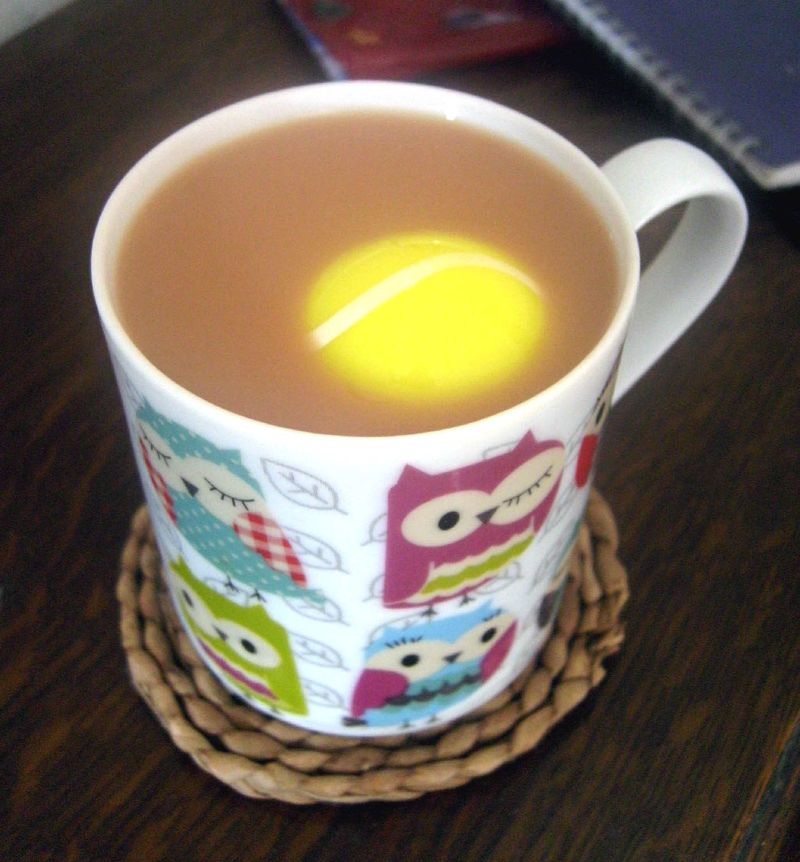 he defiantly plopped his bouncy ball into my cup of tea. It is so difficult, if not impossible sometimes to keep a straight face when 'telling off'. I know where he got the idea though,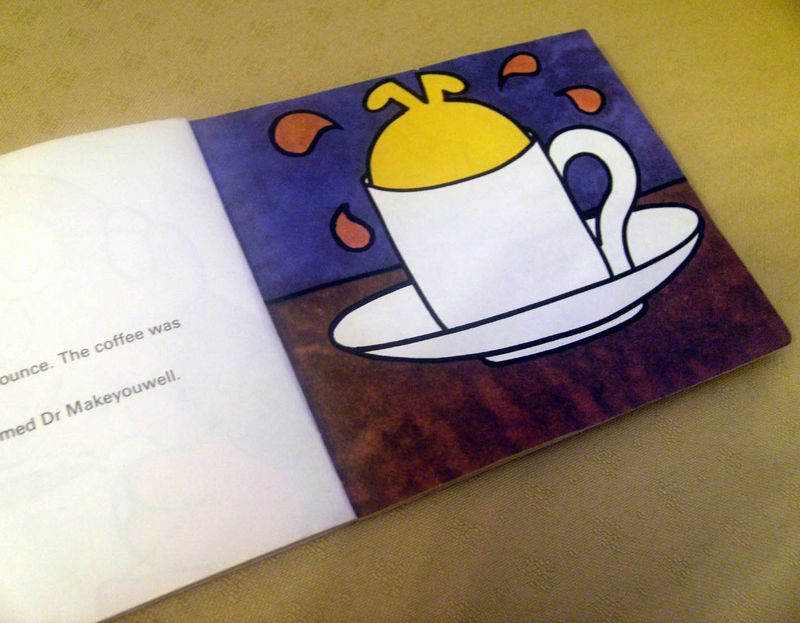 Mr. Bounce is a bad influence.