Life has been difficult here lately. We've been in the midst of a situation for the last few weeks that has constantly occupied my thoughts and I've felt unable to write about anything else and also unable to write about the situation itself, until now. It's the bloggers dilemma, how much of your personal life should you actually reveal? I have my blog address printed on my tags and so whilst I don't have links to sell through here currently, there is still a business aspect that I'd possibly like to develop in the future so too much personal info may be inappropriate. At the same time though, the blogs I like to read often tend to recount personal experiences and it's because of their honesty and reality that I like to read them. Reading a post that echoes your own life experiences or gives insight into something you would otherwise have no understanding can be very moving and valuable.
After being inspired by a post (which I can no longer find, sorry) at TheMadHouse it was decided that Aidan would be put to work in the run-up to Mother's Day painting flowerpots for both of his Nana's, his godmother (sorry for ruining the surprise N) and me. I slapped on the base coat in white thinking he would paint little designs on each but no as it turned out he wanted to smother every inch of flowerpot in paint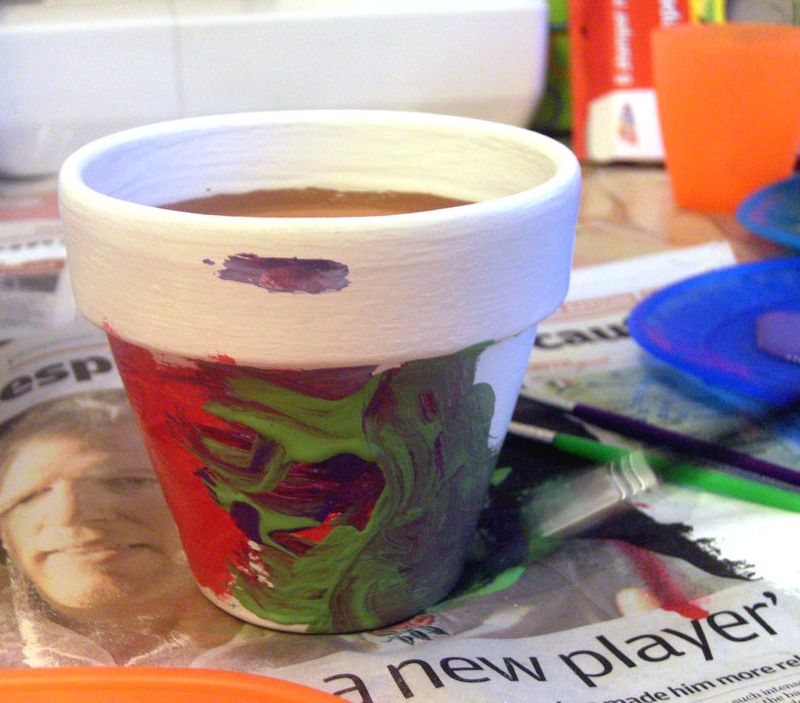 (his brush is a blur).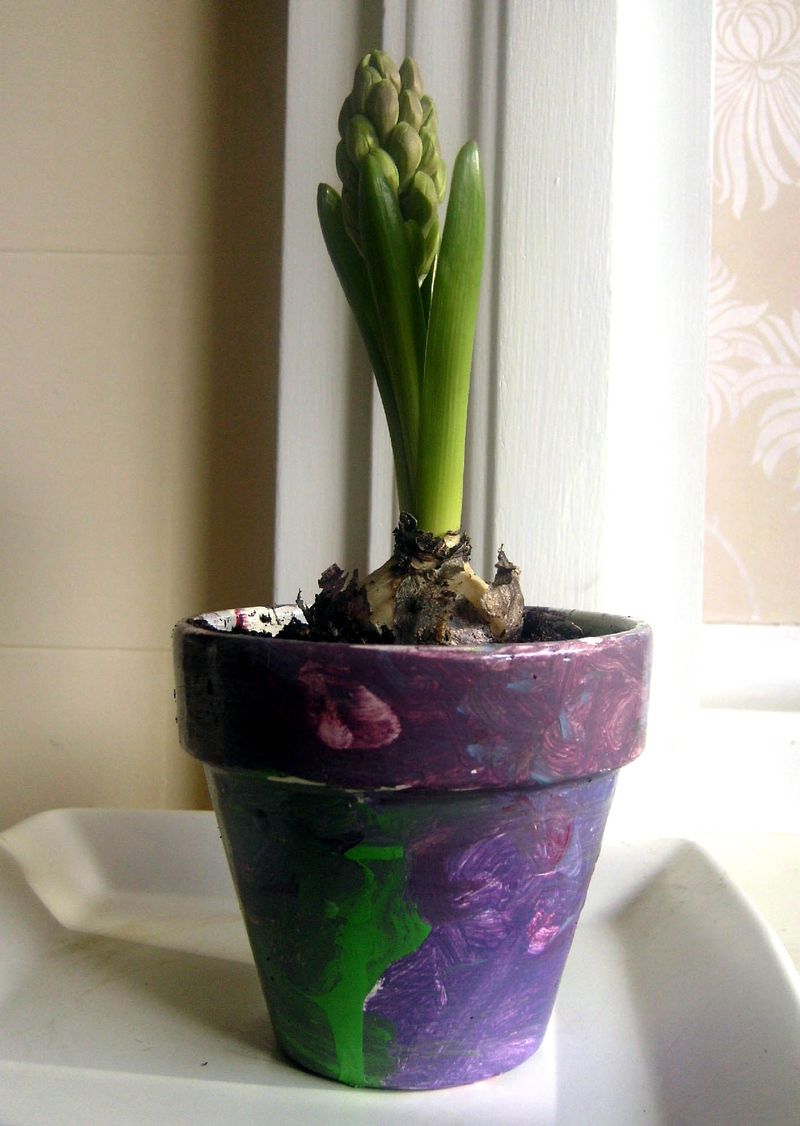 We were all together on Mother's Day, my mum-in-law, my parents, my sister, Mike, Aidan and I, but it was a bittersweet day, I've just had a miscarriage.
At the end of the Lion, the Witch and the Wardrobe, Peter, Susan, Edmund and Lucy have been in Narnia for years and out riding they see a lamppost which seems familiar but they can't quite remember why. As they move closer to it, all of a sudden they find themselves dumped back out of Narnia and out through the wardrobe again to their previous life as though they'd never been gone. I have the same sense of being involuntarily dumped back into the life before this pregnancy took place, as though it never happened and all the scans and hospital visits were just some sort of dream.