Mine and Daisie's seven days of specialness began on Saturday, a little later than everyone else's as we wanted to meet up in person to exchange the gifts whilst we don't live too far apart. We met up at the Black Sheep Craft Barn, Aidan and I, Daisie and her beautiful boys Nathaniel who is a really well-behaved little man and Sebastian who is such a smiley baby! After some browsing and buying (unfortunately not by me as Aidan was somewhat unruly and wanted to dive into the piled up bags of wool) we headed into the nearby village for cake, coffee and a natter.
It was really nice to meet Daisie and considering we'd only just met, the conversation was really easy and I could've chatted away for hours - she was very kind and forgiving too when the both Aidan and I had a sticky moment (well more a wet moment actually) and I'd forgotten to bring a spare pair of trousers for him, gah!
So I have now opened two of my Seven Days packages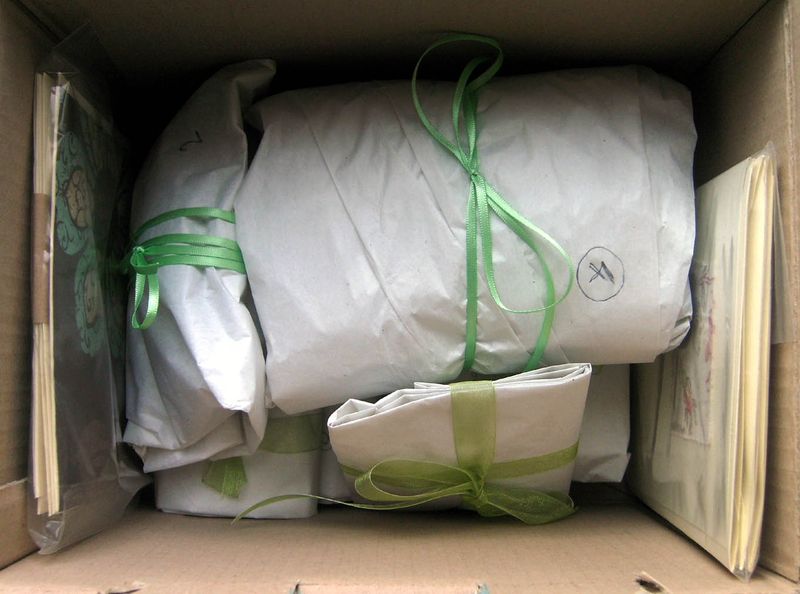 - their specialness is coming at the right time as I've been ill in bed for a couple of days (boohoo). Day 1 was this fabulous two knitted owls brooch, perfect.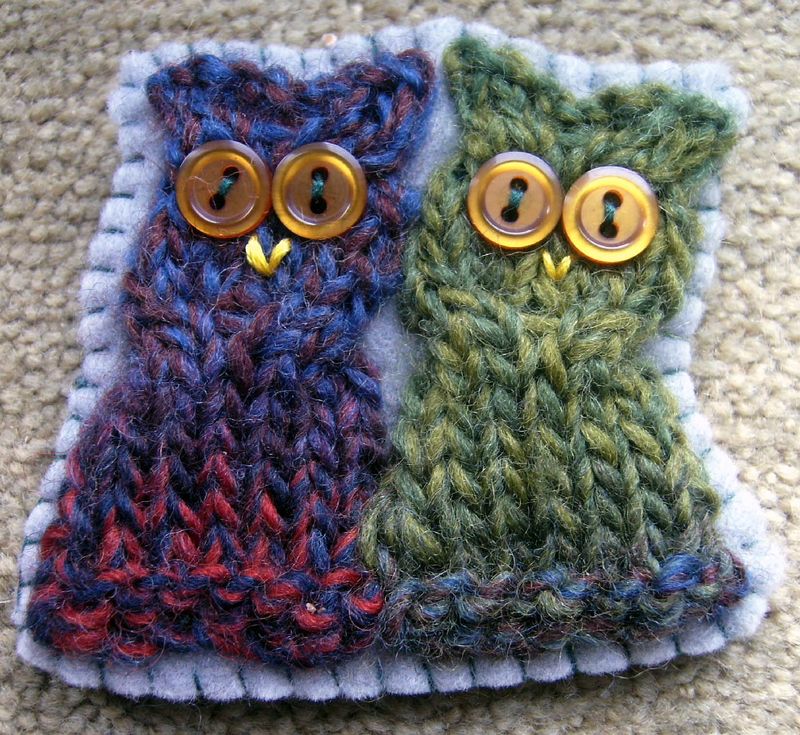 Day 2 a selection of buttons including an owl one (what could I make worthy of such a button, hmm).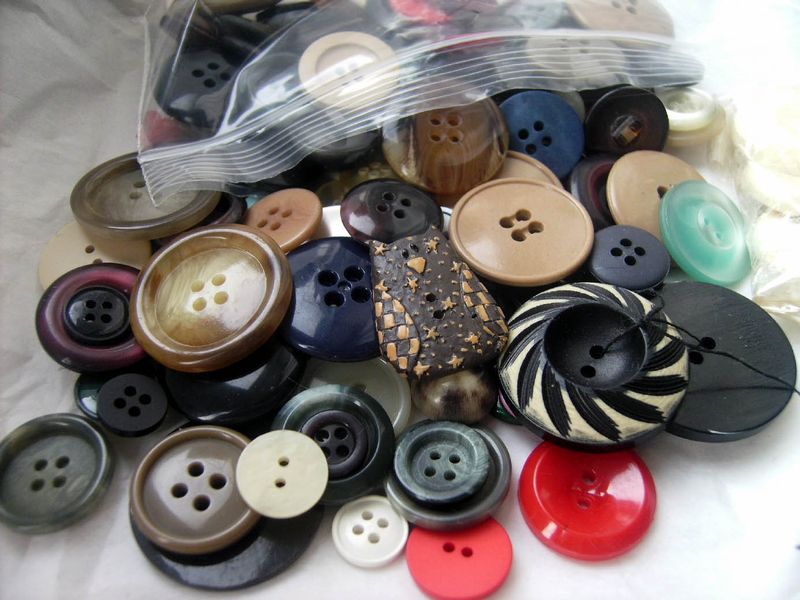 Thank you, thank you.
Not stopping there though along with some handmade cards, there was also a gift for Aidan, which he loves. Too kind! x