The seven days of specialness are definitely living up to their name and perfect to bring a touch of sparkle to a cold and dreary February morning. The realisation that there is a little package of specialness from Daisie waiting downstairs is enough to prise me from under a toasty duvet on a chilly morning and get the day underway (well breakfast at least).
The last 3 days have brought this lovely (and much worn already) bracelet.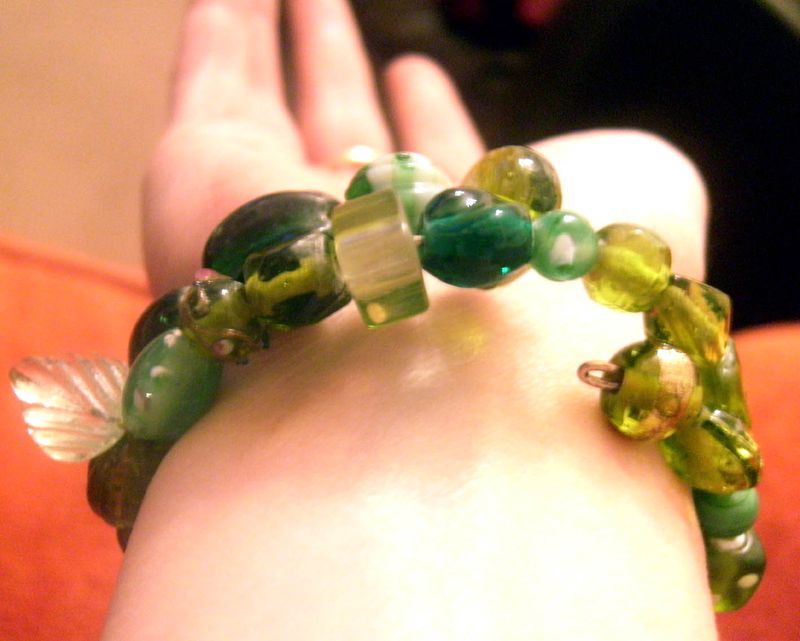 And these goodies,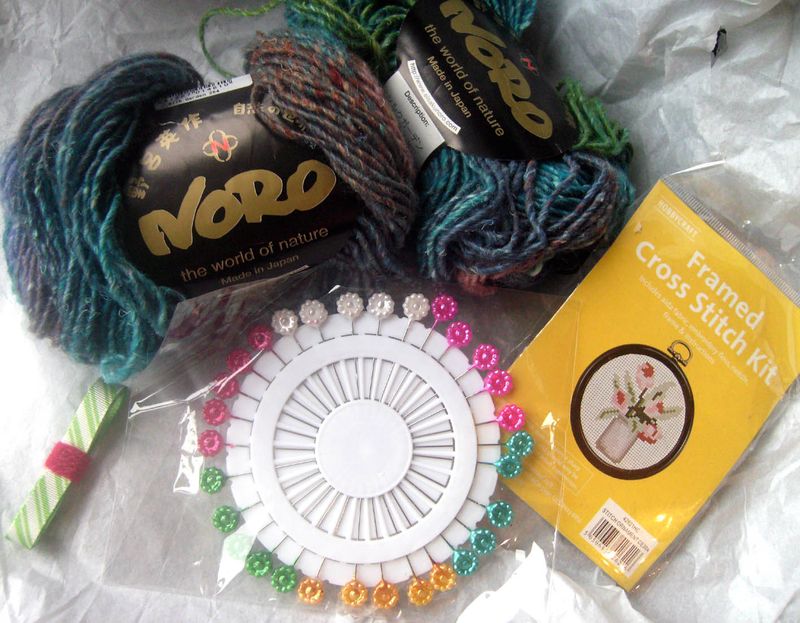 beautiful Japanese wool which I've got in mind to become some of these - although not striped (vital for a winter craft market next year). Fabulous, funky and easy-to-spot-when-you-drop-one pins, ribbon and a cross stitch kit.