There is a family custom that I have taken on now from my Nana. Around Christmas time but not Christmas itself, at a family gathering she would (if I was incredibly lucky) bring *gasp* the snowman. Actually sometimes it was a Santa but either way the excitement was the same. It was a jolly fellow with a removable head (stay with me) made from a large plastic sweet jar donated by a local sweet shop and filled with little wrapped presents - one for each family member present. As a child the excitement would build throughout the meal (and I would gravitate slowly round the table to be as close as possible) until finally, once the dishes had been removed, it was time for the snowman/Santa to be relieved of his head. Of course to keep the children on tenterhooks, their presents had been put in first and were therefore at the bottom and last to come out. The present itself almost didn't matter, the anticipation of it was a gift in itself - I do remember one year being thrilled with a little china thimble though.
A couple of years ago I assumed the mantle and decided to make a more permanent snowman, again from the sweet jar base but with batting and fleece over the top so he would last for a few years. My Nana would make a new one each time from crepe paper and cotton wool but I've taken the lazier route.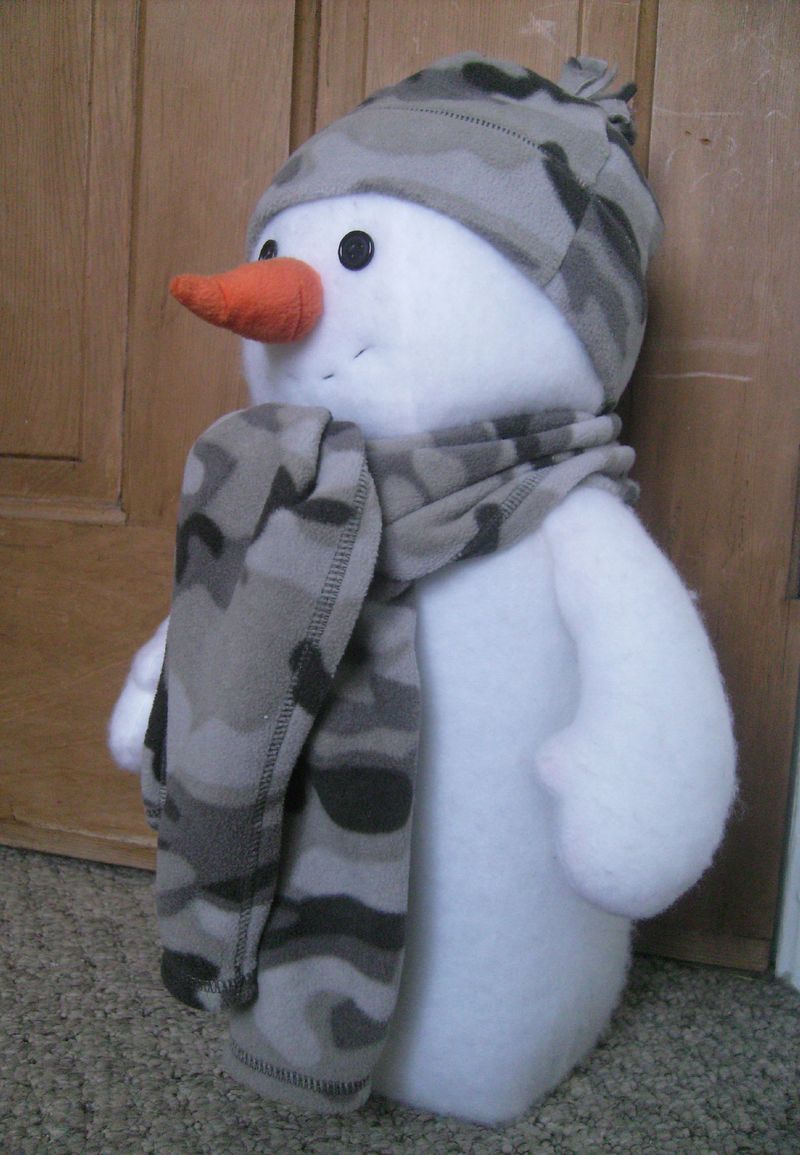 As the snowman hadn't had an outing yet this year it was decided that last weekend would be a good time as we were off with my parents to my sister's new house for a little housewarming party. After curtains and blinds were fixed up around her lovely new pad and we had feasted on yummy nibbles and a tasty tagine (ta B) off came his head. An engine for Aidan for his train set, a leather apple brooch for my sis, sweets and choc for Mike and I and my Dad and a cafetiere cosy for my Mum...good old snowman.