After reading Charlie and Lola 'Snow Is My Favourite And My Best' to Aidan last night, we woke to this view from our bedroom window this morning.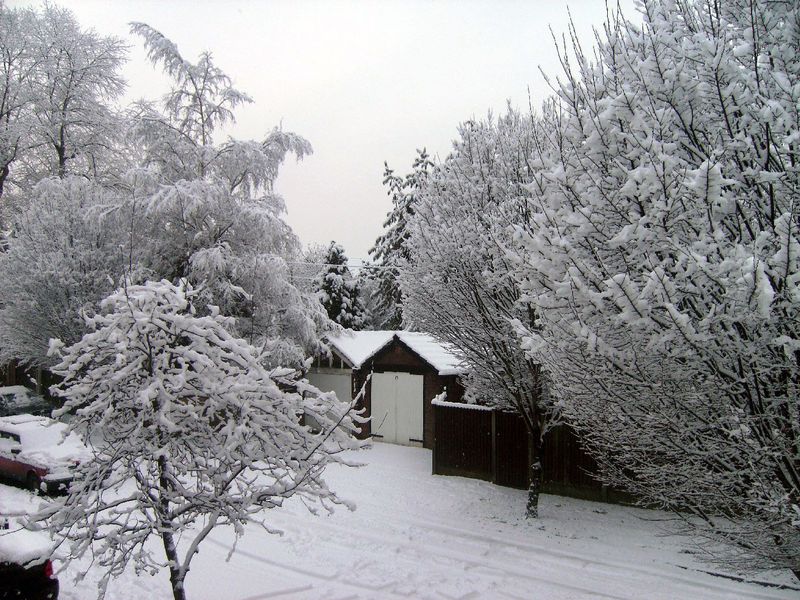 We never usually get more than a light dusting of snow each year round here and so thought the pre-Christmas snowfall was probably it for this winter, but no it's properly snowing big, fat, fluffy flakes still. All the local schools are closed which never happened at any point during my school career much to my disappointment.
So in an effort to change Aidan's attitude to snow we built Fred with the neighbours.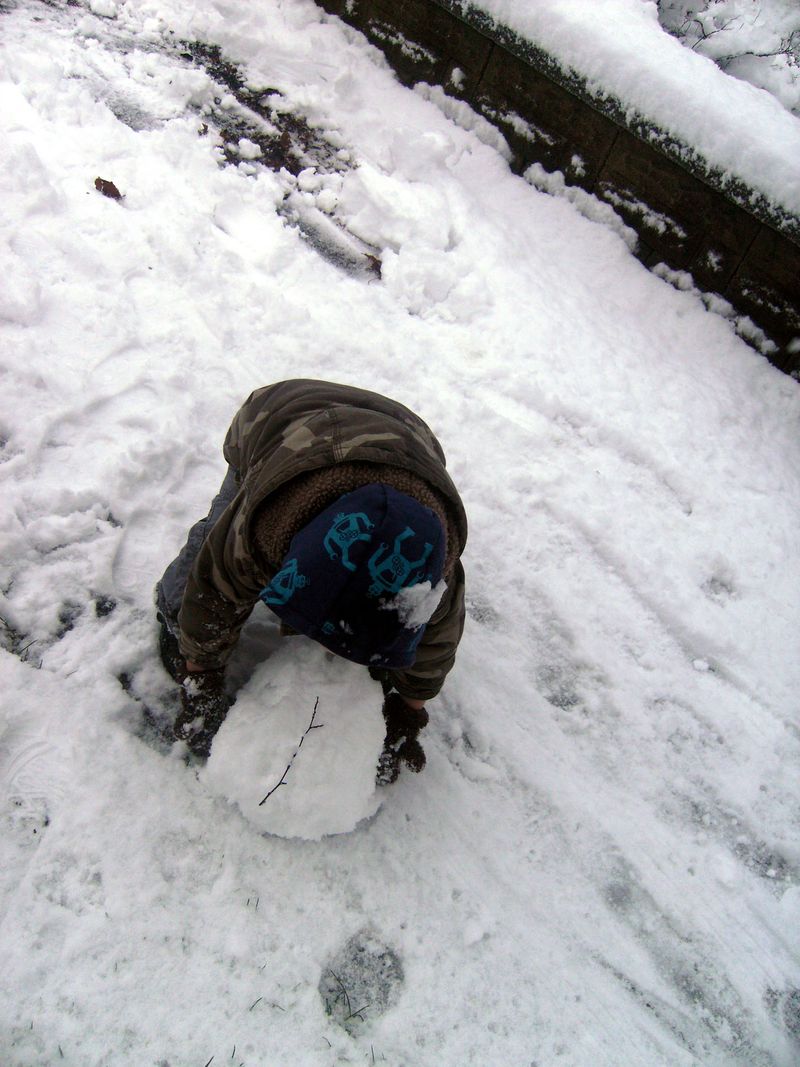 Aidan still has a lingering unease about it all after I accidentally hit him square in the face with a snowball last year which then got stuck around his scarf and neck prolonging the icy indignity (urgh the guilt).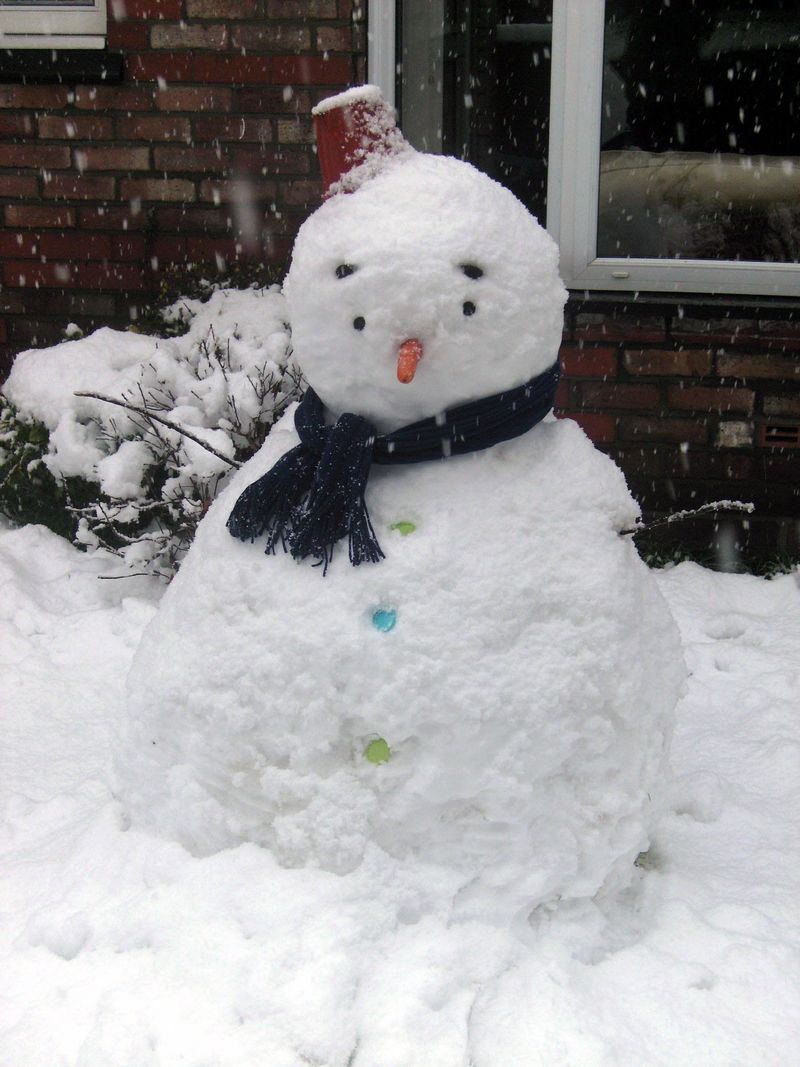 Both a carrot and a satsuma were tried on for size, the carrot being Aidan's nose of choice and the brazil nut eyebrows were an inspired addition from R next door.