I came to a decision towards the end of last year that if I was going to have a serious shot at working for myself, then I would have to make some changes and attempt to be more outgoing and pro-active generally. It was a sort of premature New Year resolution to step out of my comfort zone where possible and do things that before I would have briefly contemplated before opting for the new-challenge-free route.
The first move out of my comfort zone was to sign up for the Seven Days of Specialness Project organised by Domesticali. After much hovering over the send button, my e-mail to be included was finally sent but unfortunately I didn't hear anything back. Despite Domesticali requesting that anybody who hadn't had a reply should get in touch, in a fudgy, que sera sera excusey fashion I chickened out. It therefore came as a (very welcome) surprise on New Years Day to receive an e-mail from Daisie, my swap partner. It's been great finding a new blog to read and getting to know Daisie through it and see the beautiful things that she makes.
The swap is back on. I suspect that the Seven Days of Specialness will be preceded by three weeks of anxiousness but heres to a bit of discomfort - any ideas to help out will be very gratefully received x
Oh and there always has to be a photo.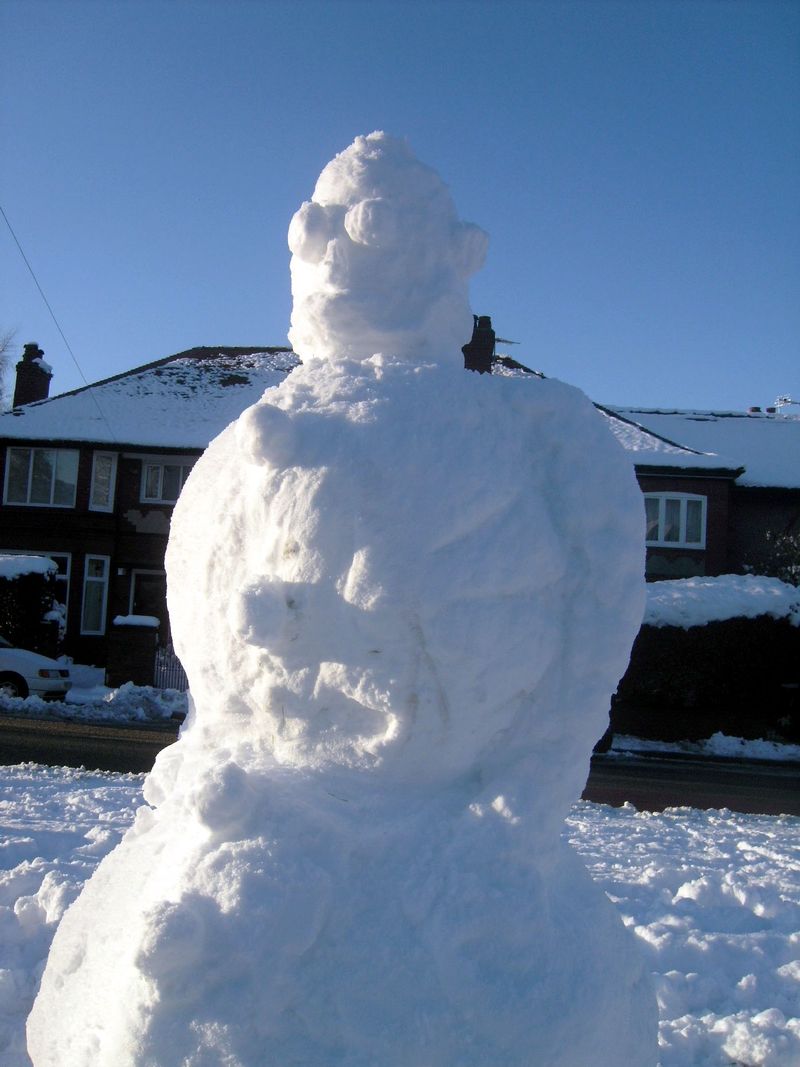 We spotted this rather impressive snowman earlier today on a walk to the shops.