One of the abandoned jobs over Christmas was finishing the cake.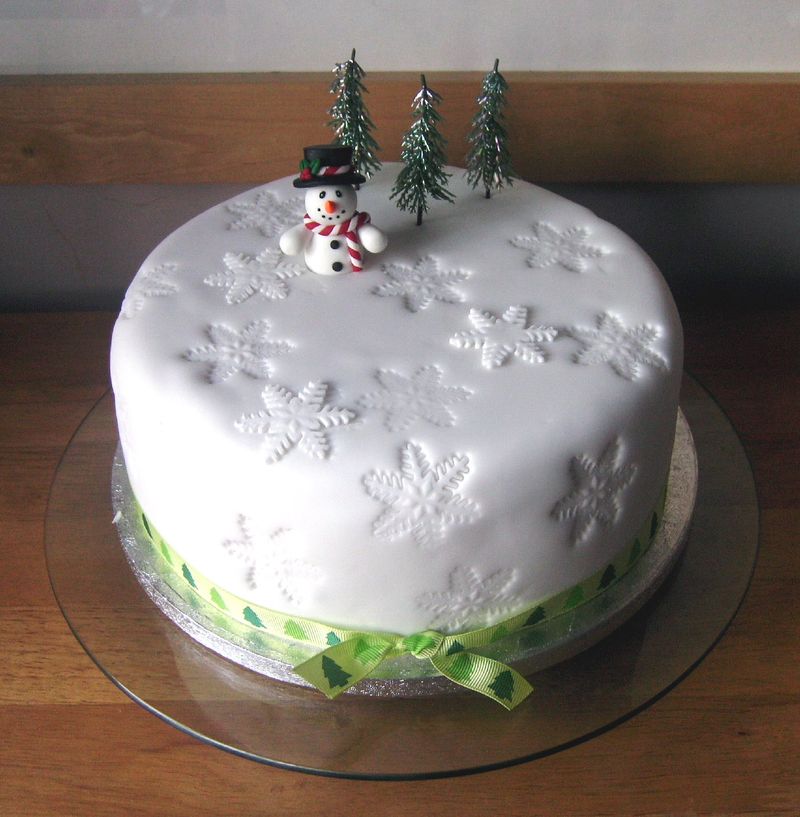 Anticipating a shortage of time before Christmas to decorate it elaborately, I bought some cheap and cheerful decorations to stick on top and a snowflake cutter, at the end of November.
When it came down to icing it last night I discovered that one of the boxes of ready-to-roll icing was too solid to use but as it was a Sunday night and Mike and are both icing-pick-offer-ers, opted to wing it with half the required amount. After all, it is already more of a New Year cake and it could so easily have drifted into being a mid-January or beyond one. The icing did just about cover it after some stretching and coaxing down the sides and was then vigorously smoothed over with the smoother/polisher tool to flatten it all down.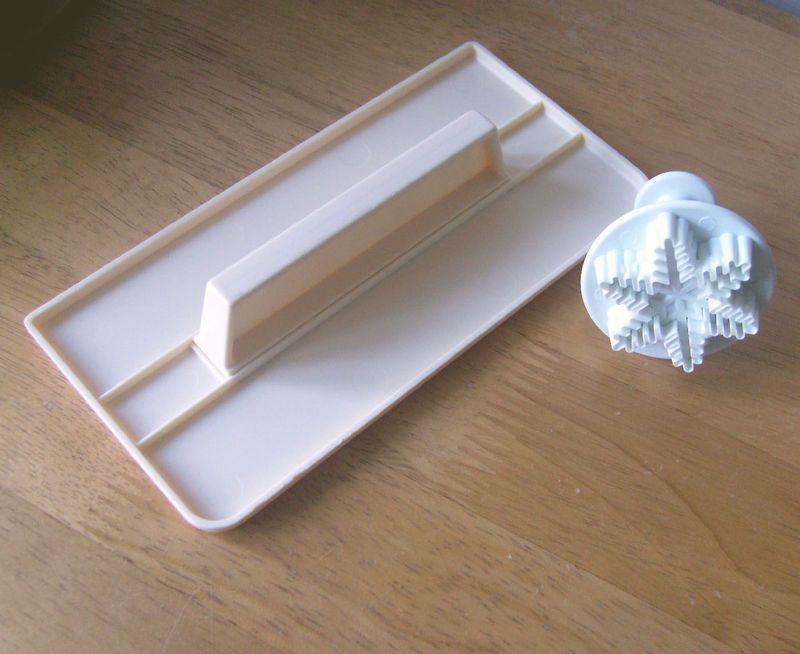 This is my only real bit of sugarcraft kit beyond standard cutters (and now the fancy new snowflake one) but it's invaluable and tidies up any dodgy bits once the icing is on. The snowflake imprint played it's part too disguising a few wrinkly patches and thanks to this trickery, what should by rights look like a right dogs breakfast has turned out ok! All in an hour too. So that's elevenses sorted now for the rest of January.