At last things are starting to fall back into routine again. The sewing machine has seen a little bit of action this week but I can't blog about that as it's a surprise, which is unfortunate as I could do with a second opinion but never mind. To fill in the photo gap though here's a picture of Aidan's mid-morning creativity instead.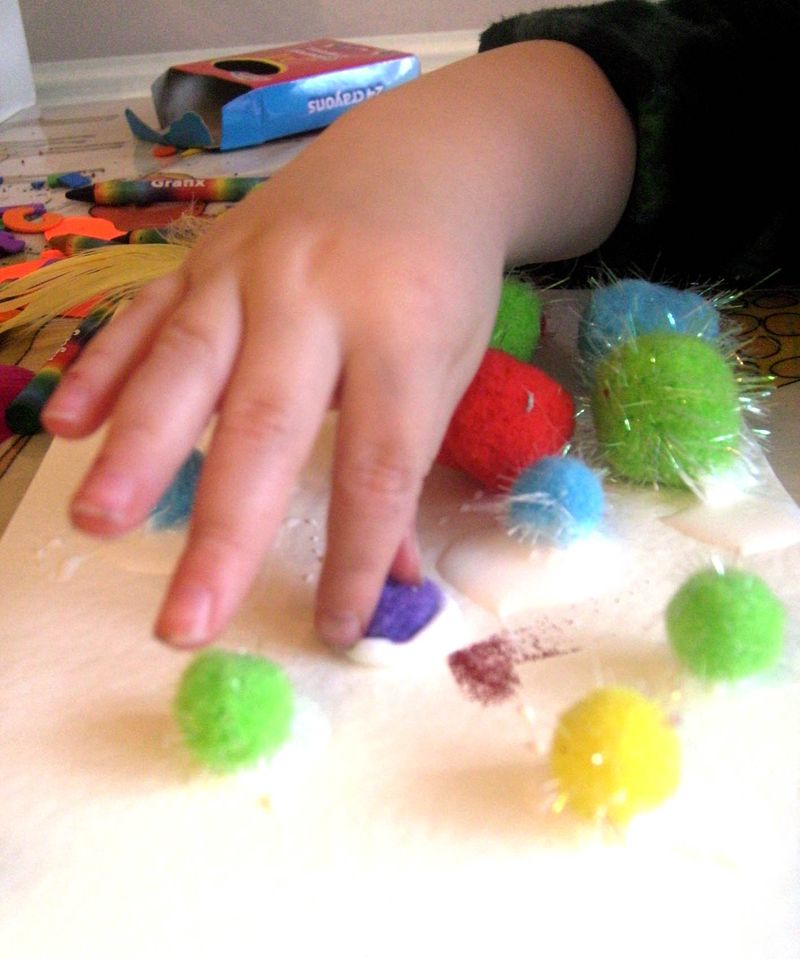 I'm not sure you can fully appreciate the abundance of glue used per pom-pom, but apparently there's no such thing as too much glue when you're two.
Also the temptation to buy this lovely bargainous wool was too strong to resist last week after a visit here.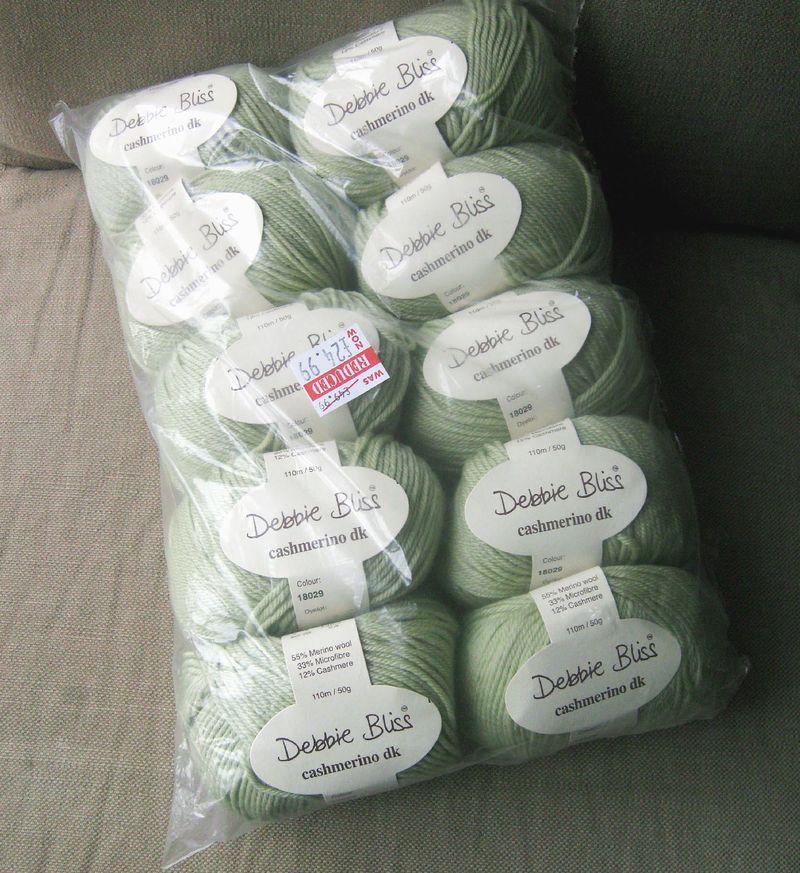 There's a beautiful Debbie Bliss pattern for a duffel coat that I've wanted to make since seeing it. So I bought the wool (it was just too good to pass up)...to make a jacket for a baby I might not even have - is that wrong?  What was wrong, well insensitive at least, was to take my Mum to the craft barn to look at all of the things that she can't currently use with her broken wrist...sorry Mum.