Well the Winter Market has been and gone (thanks everyone that helped and those that came along - thanks G + M for the goodies too!) and things are returning to a less frantic pace now.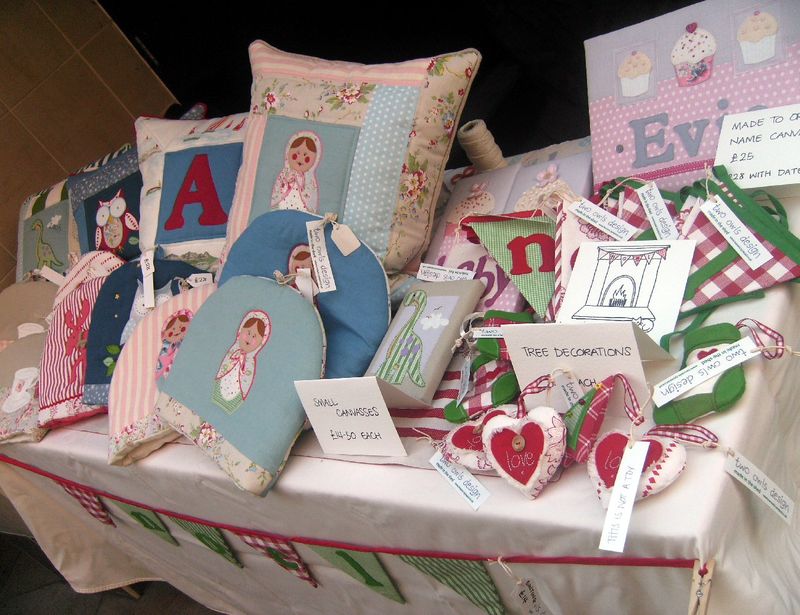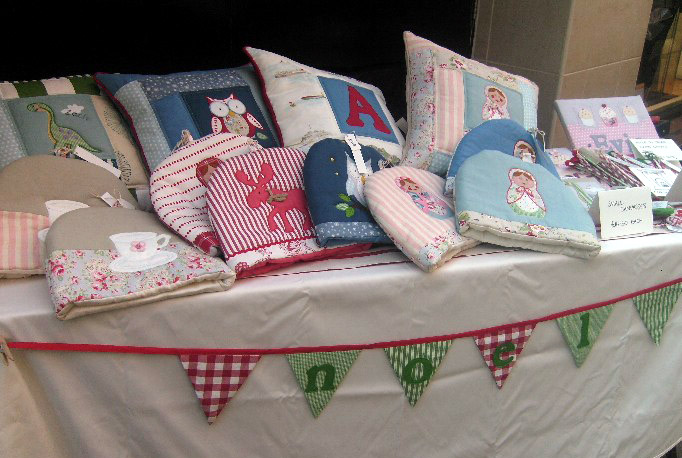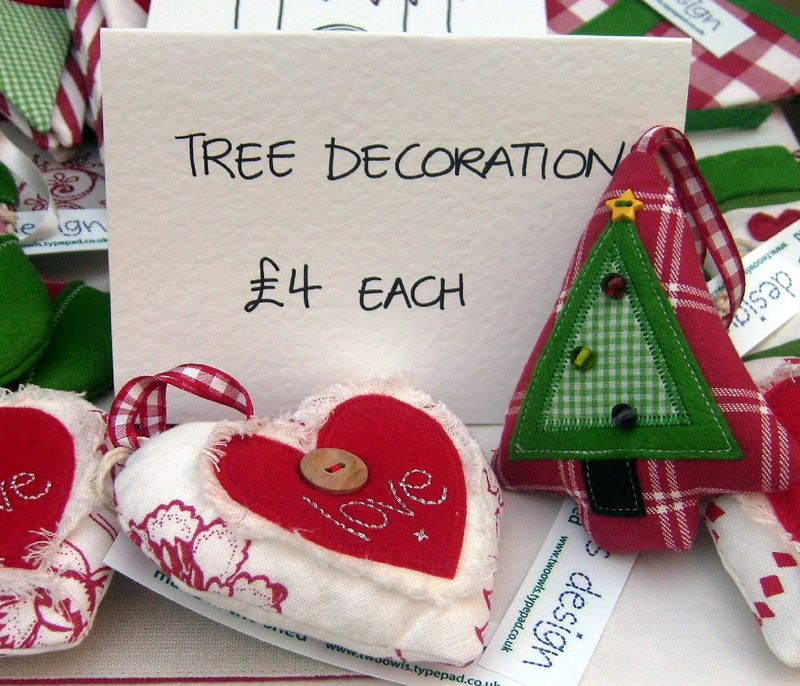 It was a very enjoyable event to be part of, but it is a little uncomfortable to stand behind all of your work and watch people come and view it. Coupling that discomfort with an inability to 'banter' too did mean I was an awkward stall-holder but hey sales were made and a few orders have come in, so that will keep me busy in the run-up to Christmas.
Despite almost being one of the smug band that have already done their present buying (it's what the internet was created for surely?), there are still a couple of gifts left to make after the orders have been completed and other bits to do - plus a list of want-to-makes that has lengthened after watching Kirstie's Homemade Christmas. We were ahead of Kirstie with the salt-dough though which I've been planning on doing all year after seeing Domesticali's post last year.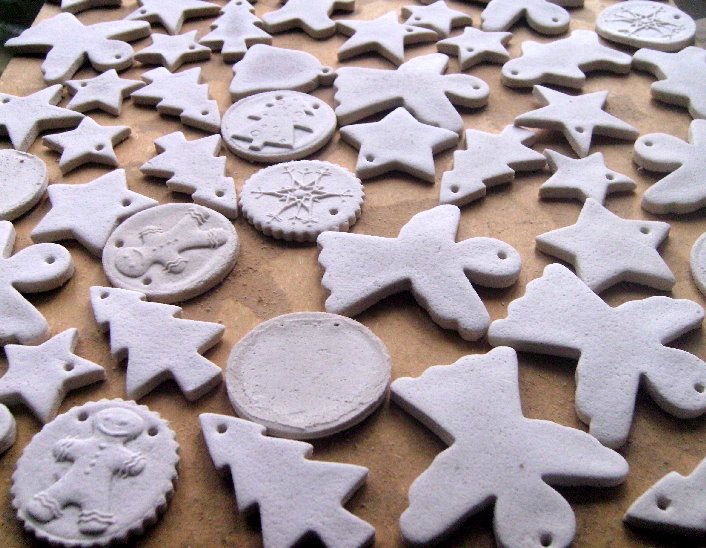 Whenever Aidan needs an activity currently a few more bare decorations are laid out on newspaper ready for him to bury under paint, glue and glitter.