Yes, it is too early for Christmas-related posts and I apologise to anyone that doesn't want to think about it yet. As an eye-roller and tutter about it starting 'far too early these days blah blah...' it's very hypocritical. That said, I'm a total sucker for Christmas, love it. Putting up the tree, making new decorations and getting out the much-loved old ornaments,
carols, trips to see Santa with little ones, Christmas cake, catching up with different branches of the family, mince pies, brass bands in the supermarket, Christmas pudding, nativity plays, wrapping presents whilst watching Muppets Christmas Carol, mulled wine, tv specials, cold meats, cheese boards, fairy lights, dishes of nuts and chocs on every surface, new slippers, the house smelling of pine trees, advent calendars, crackers...you get the idea. I've gone off track a bit now, what I'm getting to is that the Christmas make-ahead foodstuffs time is here and yesterday it was time to get the big pan out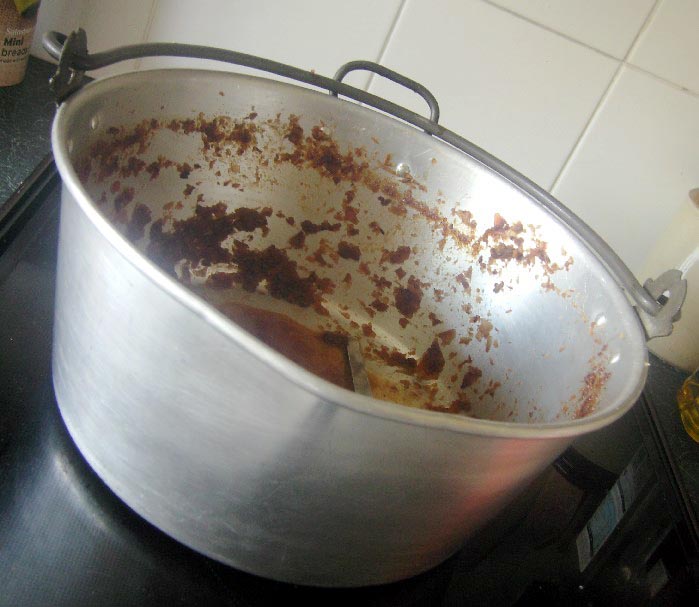 and make some chutney using up all of our unripe tomatoes (made from Delia's green tomato chutney recipe in her Complete Cookery Course book). Mine is more green tomato and apple as I used cyder vinegar instead of malt so that it would be suitable for coeliacs, hopefully cyder vinegar is fine especially as we now have 15 jars made with it.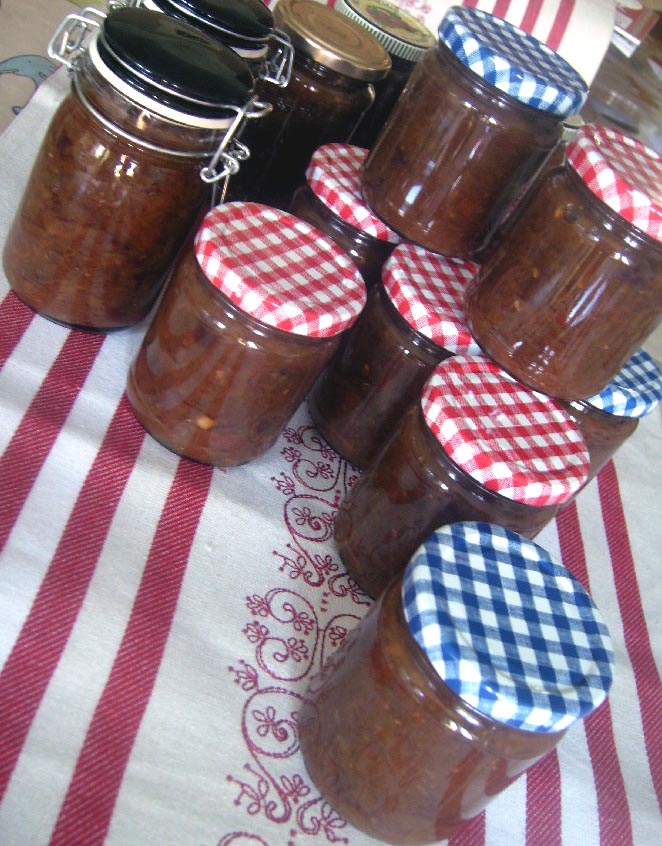 As a fairly disorganised person I love this make-ahead stage, preparing a stock of homemade foods that can be given as gifts, it allows a short period of believing that maybe this year will be different and all of my Christmas shopping will be done in plenty of time for a more relaxed festive build-up.