My husband and I have been a couple for almost 13 years now and it's fair to say that neither of us are particularly romantic. I don't want to do him a disservice in any way, there have been flowers over the years etc. but we're more about understated gestures that show you care than grand displays. Last weekend he arranged a surprise weekend away for my birthday, spending our first night away together without Aidan at a beautiful country house hotel on Ullswater. We'd had a fabulous night there once previously, the month before Aidan was born and as I'd missed out on some aspects of the dinner due to pregnancy guidelines (half of the cheeseboard was out of bounds, wine etc.) Mike wanted to take me back again for a second stay there. This really was a wonderful treat and surprise enough after all it wasn't a 'number' birthday but my 32nd - this is the view from our window.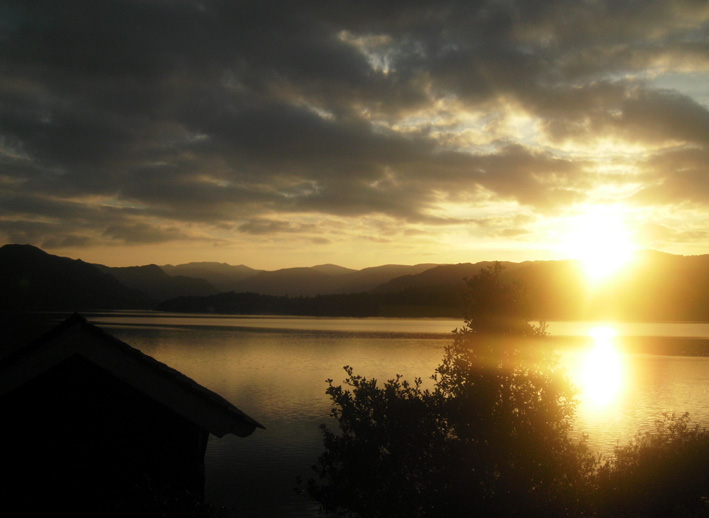 However mid-way through dessert he truly stunned me by placing a small box on the table containing an eternity ring made by the same jeweller that did my wedding and engagement ring and that interlocked with them. It's perfect just what I'd have chosen, but far, far, far more special as he did. That wasn't all either, he'd arranged with my mum, dad and sister, who'd looked after Aidan whilst we were away, for them to meet us and we all stayed near Grange-over-Sands for a night. Best birthday ever. Of course now I'm slightly disappointed in myself that when he took our wedding rings to be 'cleaned' ready for our 10th wedding anniversary next month, my brain didn't register even a flicker of suspicion despite regarding myself as a bit of a Poirot.
So all in all it's been very special birthday with lots of lovely presents from friends and family. Aidan will have to get baking this week so we can use my new cake stand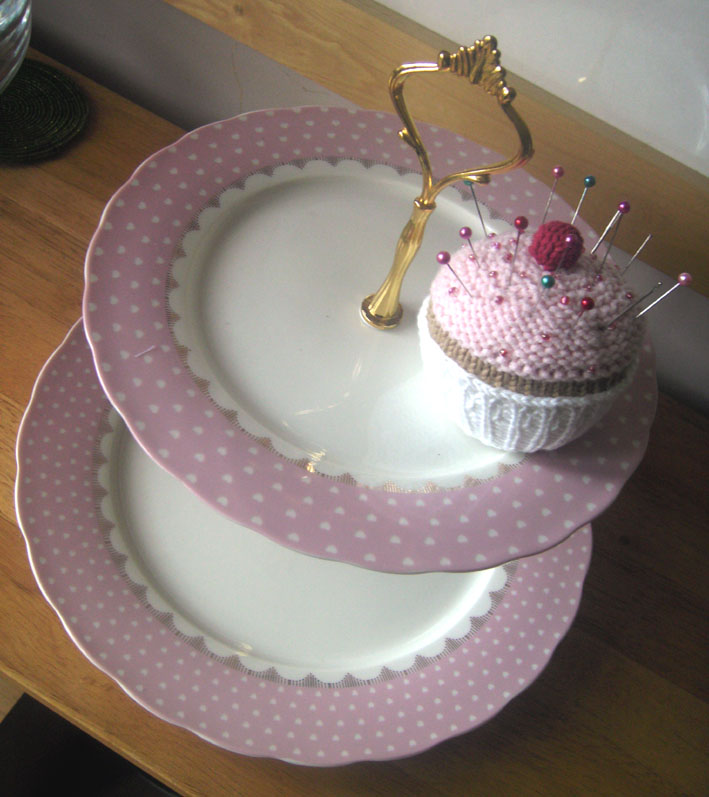 and I have a few new lovely owl-y items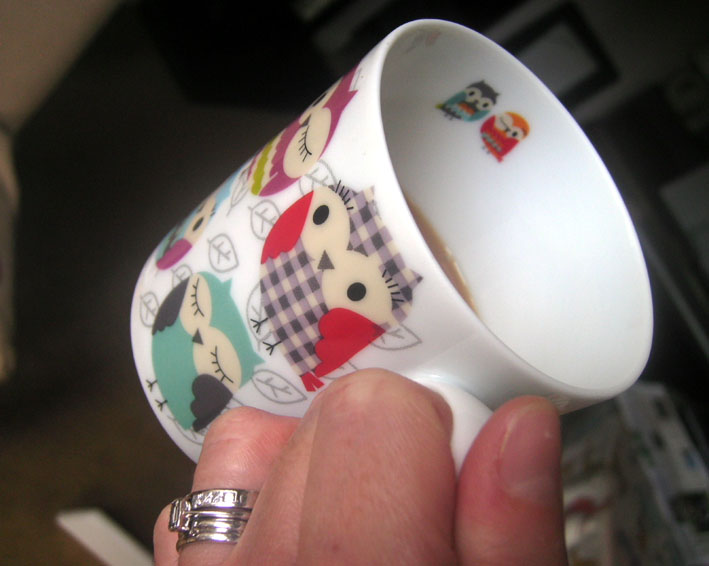 (oh did my twinkly eternity ring creep onto this pic). Thank you so much.
NB the knitted cupcake is made from a Little Cotton Rabbits pattern.