Whether you have children or not I think you still have an idea of the sort of Mum that you'd want to be. I'd always entertained the thought that I'd be an arts an crafts, make and do, creativity-encouraging Mum. In truth it's the sort of Mum I want to be, the image I have for myself, but it doesn't come as naturally as maybe I'd anticipated it would. It transpires that 'let your imagination run wild son' is more 'let it run as far as Mummy's cleanliness boundaries will permit'. Soon after Aidan developed an interest in painting I began to dread his daily request to get the paints out. It's always a touch disappointing when you don't live up to your own expectations! The greater the gap between reality and expectation, the greater the disappointment it seems.
This last week I have cleaned paint off the carpet (clumsy spillages), walls (over paint-loaded slap-down hand prints), clothes (nothing short of a forensic body suit would protect everything) as well as the to be expected brushes, stamps, paint-pots, aprons, table covering etc. Despite not wanting to stifle his creativity and constantly reminding myself that it's washable paint, the seemingly instinctive need to prevent mess is always there. He's had fun though and the house is now peppered with primary coloured artwork.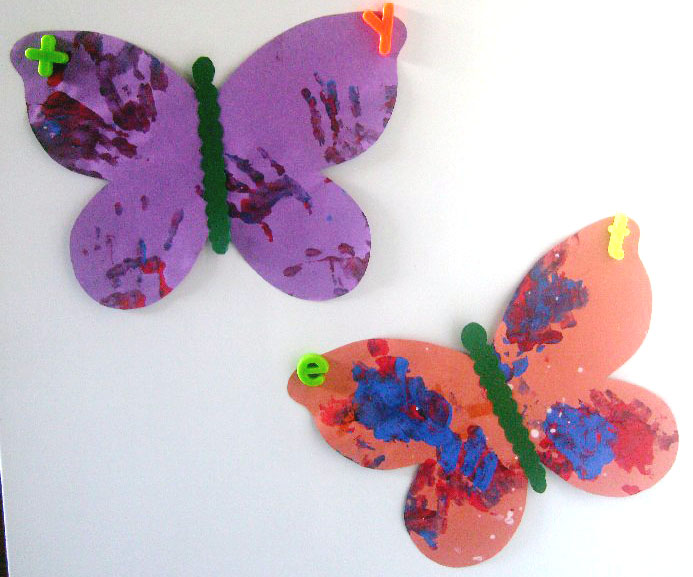 That said, we've now discovered a bit of creative middle ground in the form of play dough.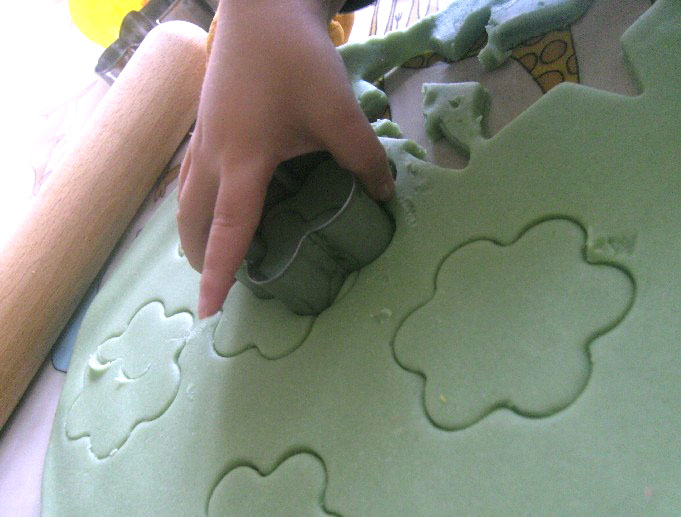 My need to be 'creative Mum' is gratified not just by the modelling and making aspect but also by being able to make the dough in the first place. The flour and salt recipe is here and it's quick and easy to make...oh and it sponges straight out of the carpet too. It's been such a hit with Aidan that he's wanted the play dough out before he's finished his breakfast every morning since.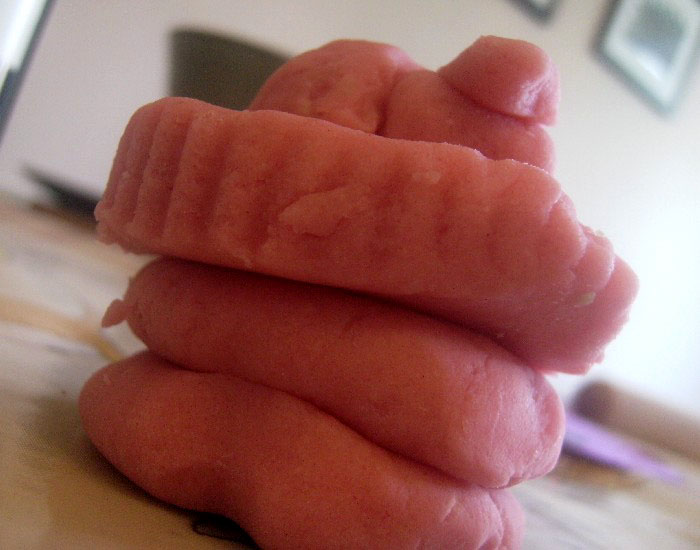 Before getting carried away with this success though, it's been more miss than hit Mum-wise as the cake Aidan helped me bake turned out to only be half-baked and the middle dropped out on the cooling rack.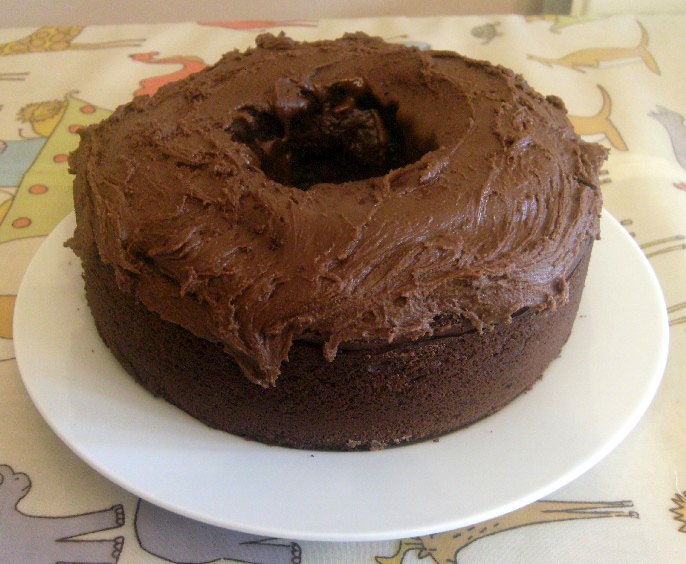 Tsk.