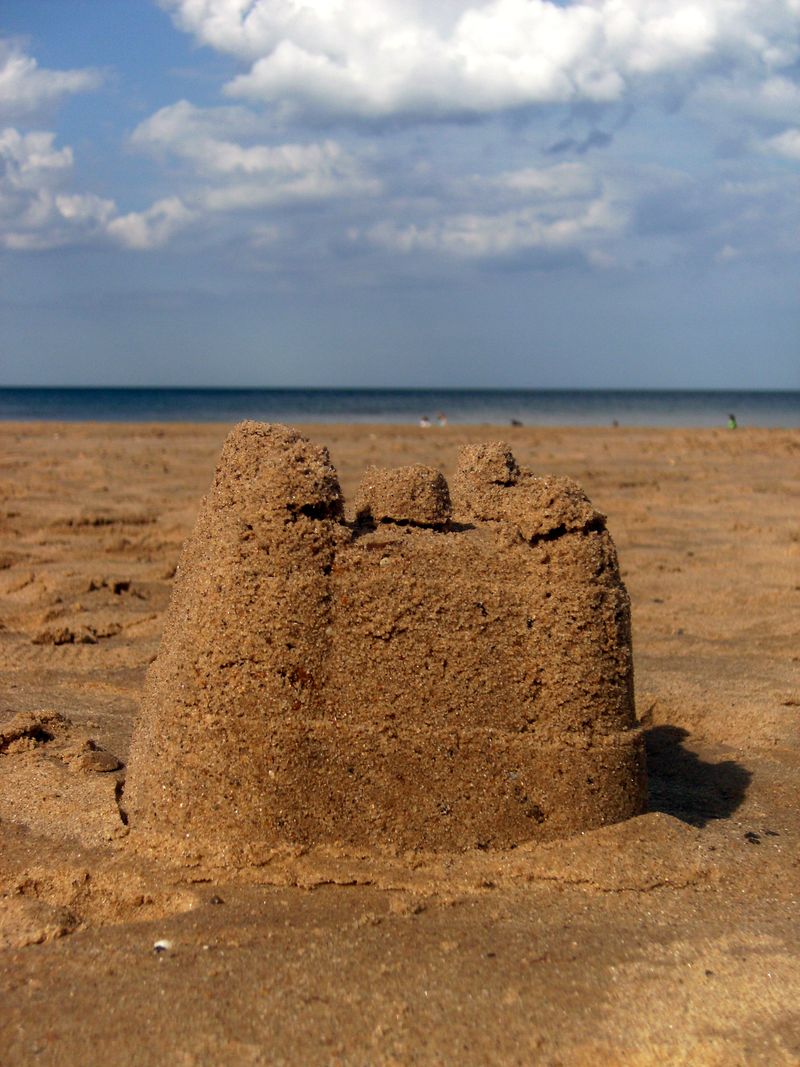 Last week we had our summer holiday away to Overstrand near Cromer in Norfolk, a really beautiful and previously undiscovered part of the country for me. It was a full-on family affair with 13 of us away together, now I know for some that's what nightmares are made of, but it was great and a good time was had by all (I think). Sunshine, a sandy beach at the bottom of a fabulous garden and fresh crab too...bliss.
I'm sure I read somewhere that the British ladybird was under threat, well not in Cromer, it currently has a plague of them to almost biblical proportions (photos don't get close to doing it justice).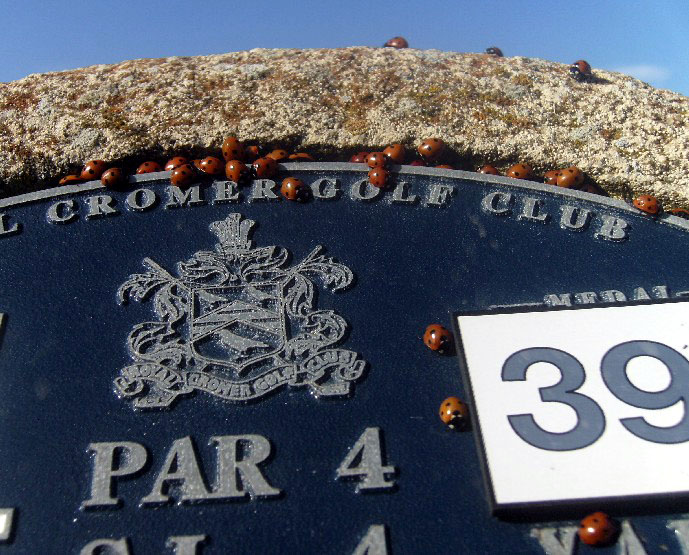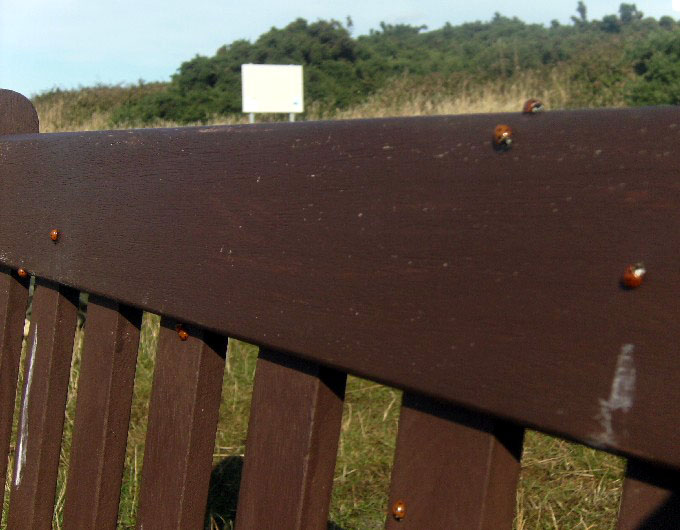 The air was thick with flying ladybirds. Buying ice-creams at the beach, I had a ladybird stuck to mine before it left the ice-cream man's hand and Aidan got one stuck to his tongue as he was attempting a lick. The infestation was only a minor irritation though and nobody seemed particularly bothered at having to remove them from inside clothing/on ice-creams every now and again. I'm not sure it would have been the same case had it been any other beetle though. Does the ladybird get away with it due to pretty-factor, it having the best 'outfit' and cutesy name?
It's back to earth with a bump now - Aidan's little voice asked from the back seat of the car 'where's the sea gone?' as he woke up in Staffordshire. He had a ball with non-stop attention from grandparents, aunts, uncles and cousins (back home with just mum and dad is frankly rubbish) and discovering a love of the sea and windmills. Sadly the North West is a bit lacking in the windmill department, he'll have to make do with a paper model of the one we visited and a few photos.