Mmmmm this what you can make with a kilo of raspberries. Nigella's chocolate raspberry pavlova  (squidgy, chocolatey and marvelously massive  - the new 'occasion' pudding in the Owls' household)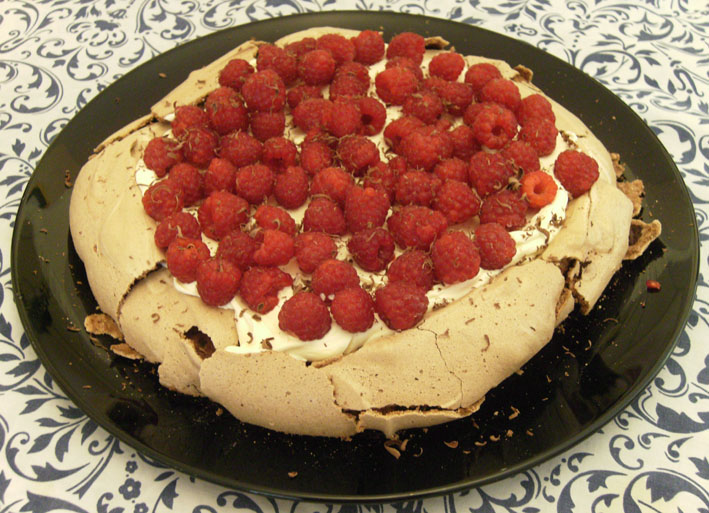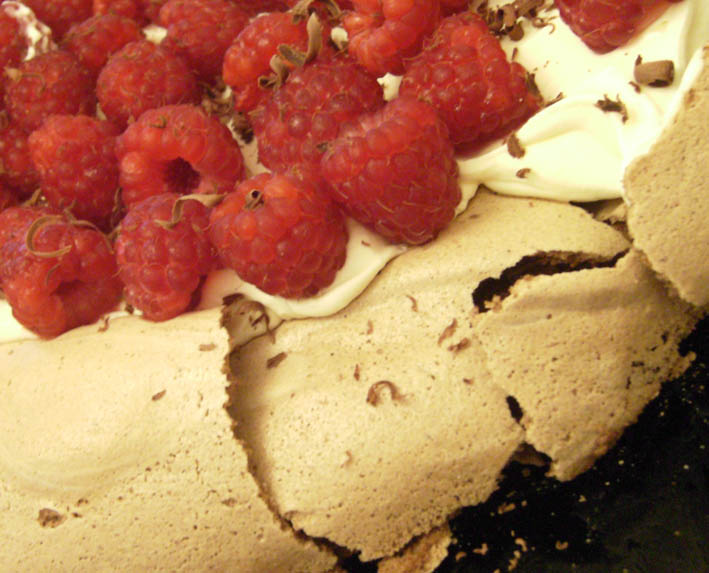 and lemon raspberry muffins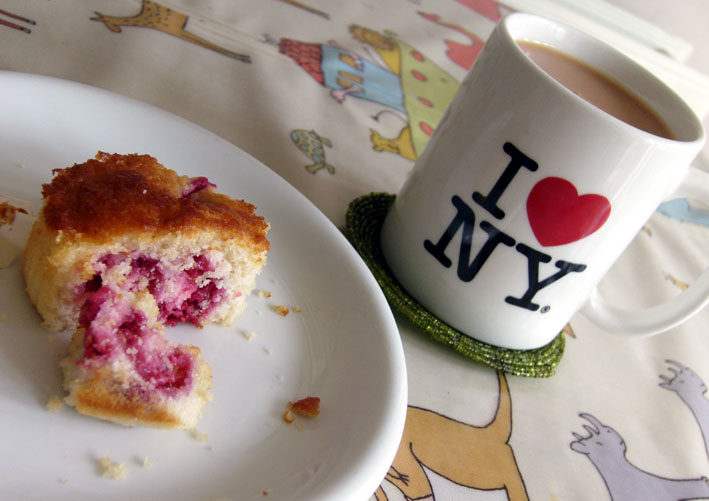 from How To Be A Domestic Goddess. Oh and my Mum had made jam within 24 hours of picking the berries too, delicious.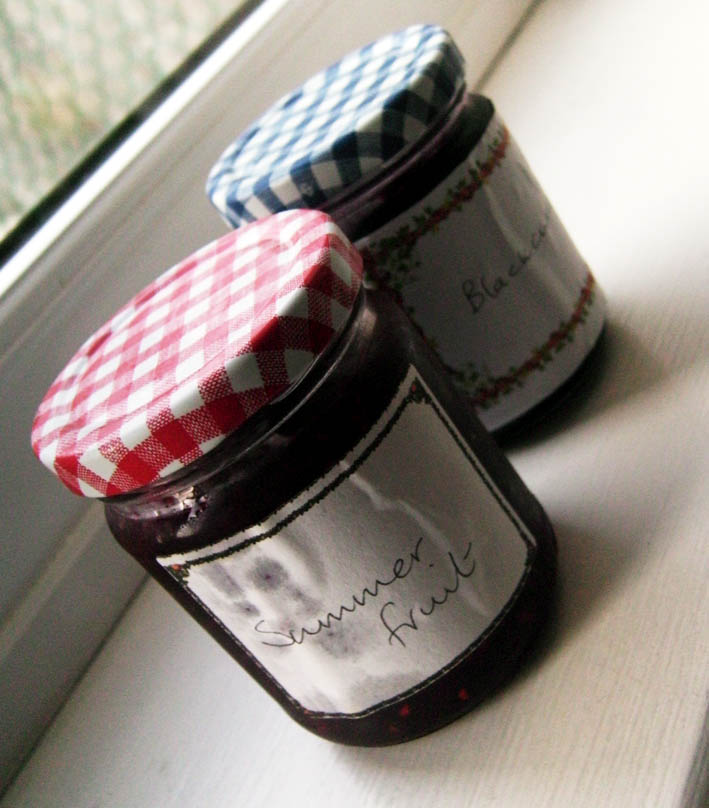 Things have progressed with Trading Standards, I've been in touch with the right person, a very helpful man that sent me through the official guidelines and then phoned to give me some advice and pointers on them. Whilst some things have been surprisingly uncomplicated the undoubted sticking point is fabric. I can self-certify that my toys are safe if they are made in accordance with the essential safety requirements and a technical file detailing their manufacture can be presented when requested by the enforcement authorities. This file though will require information about the fabrics used and this is far easier said than done. One shop owner that sells end of line fabrics etc. can not supply any information about the individual fabrics he sells and another shop owner has done her best giving me manufacturer's details about some of the fabric I've bought from her but the manufacturer's website yields no further information about what tests/standards it's subject to. I'm not convinced from what I've read that manufacturer's details will be enough and so may have to contact the manufacturer's direct for more details. This doesn't seem too bad but when it has to be done each time for every bit of fabric used it may just result in prohibiting the selection of fabrics I have to work with. Hhmmmphh.
It's all a bit disheartening really as one of the benefits of making things on a small scale I thought would be that no two bears would be identical, that a variety of colours and prints could be used. It's also disheartening as pretty much every fabric I already have is unusable and a new roll of polar fleece would have to be ordered, 15m minimum so just the one colour then!
Oh well, I'm off to drown my sorrows with the last bit of pavlova.